MILWAUKEE — For almost two years, Milwaukee Brewers fans have been following Keston Hiura's progress and development from afar.
Now, they'll get a chance to see him in person.
Hiura, the Brewers' top prospect, is set to make his Miller Park debut Tuesday night when the team opens a short, five-game homestand with the first of two games against the Cincinnati Reds.
Hiura has made a good first impression.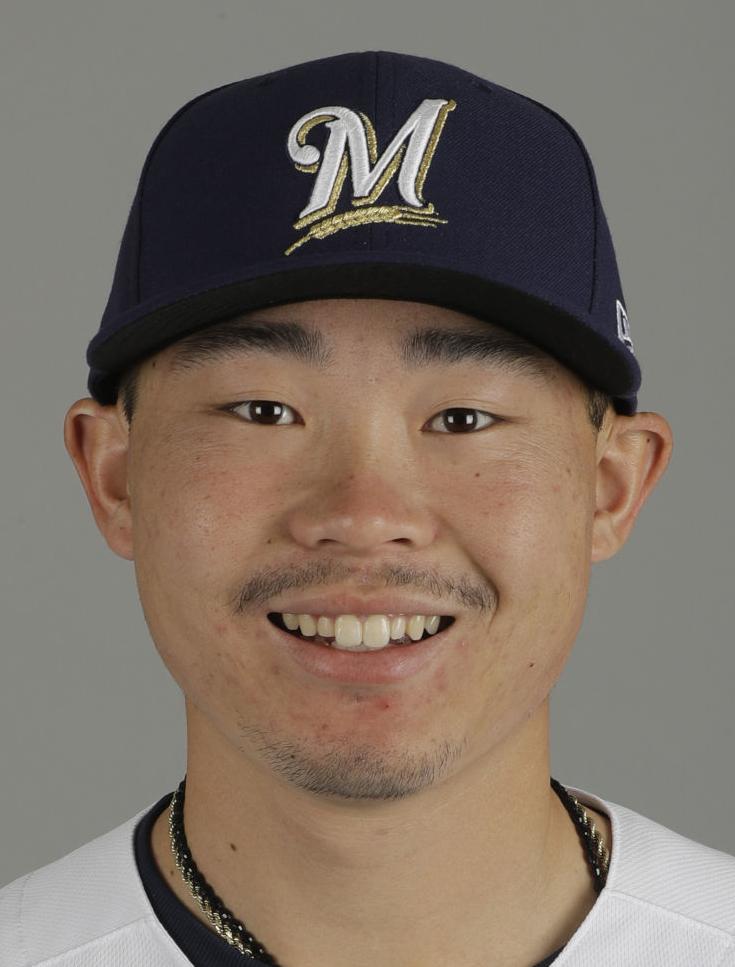 After hitting .333 with 11 home runs, 26 RBIs and a 1.106 OPS in 37 games for Class AAA San Antonio, Hiura earned his first major league call-up a week ago when the Brewers placed slumping third baseman Travis Shaw on the injured list with a sprained right wrist.
Hiura had two hits, including a single in his first at-bat, and a walk in his major league debut against the Philadelphia Phillies last Tuesday night. After going 0-for-10 with five strikeouts in the final two games of that series, he collected two more hits in Atlanta Friday night, then capped off another two-hit day Sunday with his first career home run as the Brewers avoided a sweep with a 3-2, 10-inning victory over the Braves.
In all, Hiura brings a .250 average and .708 OPS into Tuesday night's game. He is 6-for-24 with a home run, RBI, walk and eight strikeouts.
"It's been a little up and down," Hiura said Sunday. "First day was obviously unbelievable. Everything else has settled down a little bit. Now, it's just getting back to playing my game and understanding me as a player. Not trying to do too much. I'm trying to figure those things out right now."
Milwaukee's first-round pick (No. 9 overall) in the 2017 MLB draft, Hiura, 22, presented a bit of a risk at the time. A torn ligament in his right elbow limited him to designated hitter duties as a junior at Cal-Irvine and while he was considered the best collegiate prospect in the draft, there was some concern as to whether he'd be able to play in the field.
After signing, Hiura took part in a throwing program at the Brewers' spring training facility and went on to hit .435 with a 1.339 OPS in 17 games for the club's Rookie League team. He finished his first pro season with the Class A Wisconsin Timber Rattlers, where he posted a .333 average and .850 OPS with 11 doubles and 15 RBIs in 27 games.
Hiura split the 2018 season between Class A Carolina and Class AA Biloxi, hitting .293 with 13 home runs and 43 RBIs before earning Arizona Fall League MVP honors after hitting five home runs with a .934 OPS in 23 games.
"We've had him the last two springs," Brewers manager Craig Counsell said when Hiura arrived. "He's an advanced hitter. He has always hit. That's been his No. 1 tool, and he has continued to do it this year in Triple-A. He has an advanced approach, polished. Hits the ball really hard to all fields. That's always been what has stood out. He has hit his way up here."
Playing in front of the home crowd at Miller Park has been on Hiura's mind throughout his journey.
"There's definitely a lot of excitement, and I know a lot of the guys are excited to get back after a road trip," Hiura said. "But it's going to be a lot of fun to experience Miller Park as a player now. I'll just soak it all in and enjoy the moment."
While Hiura continues his acclimation and prepares to make his home debut, Shaw prepared to head for San Antonio where he will begin a minor league rehab assignment this week.
Shaw took approximately 75 swings in the batting cage before Sunday's game without issue and is expected to hit on the field Tuesday at Miller Park before heading to the minors.
"We've got to cross a couple of hurdles still, but that's what we're looking at," Counsell said.