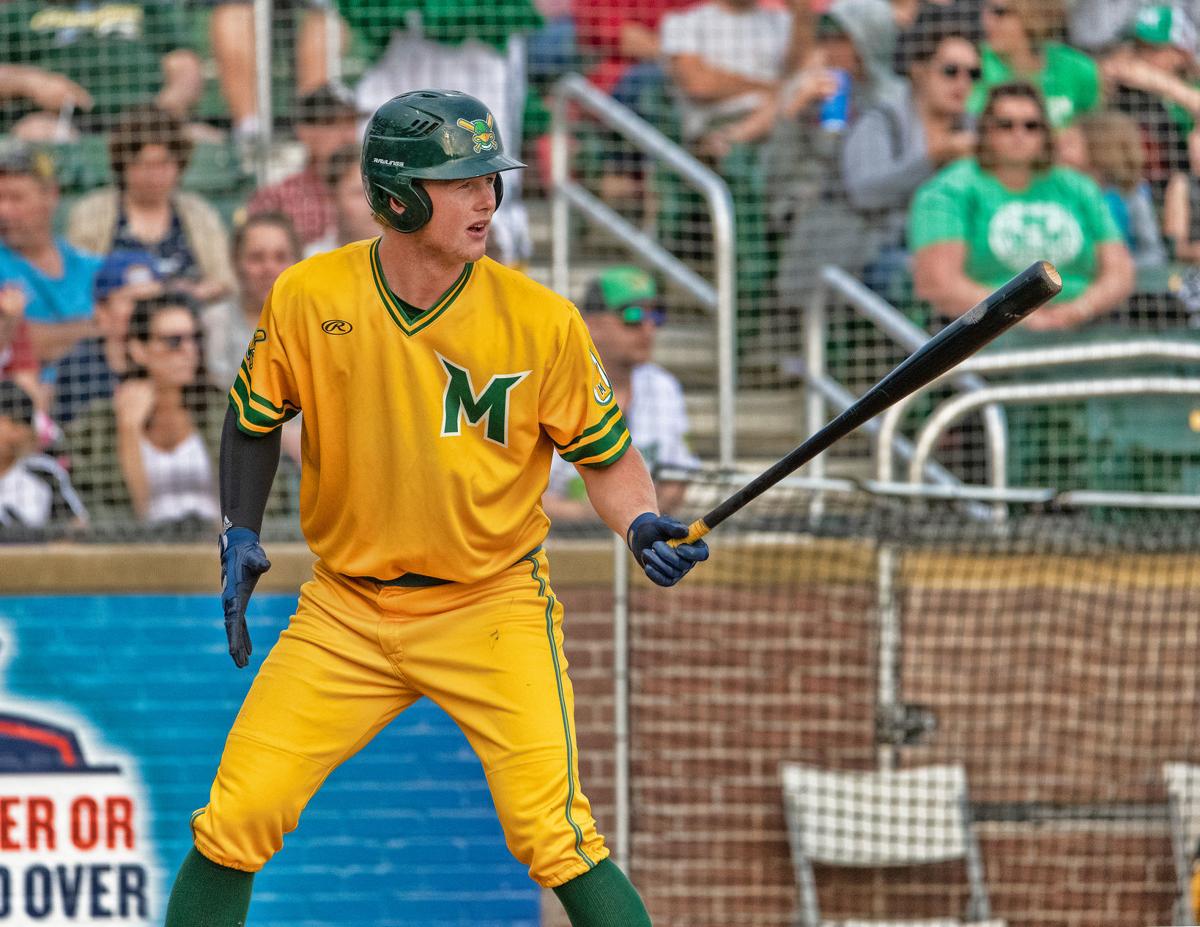 In the understated fashion that Justice Bigbie seems to apply whenever the topic is Justice Bigbie, the Madison Mallards infielder listed two big things he wanted to do this summer.
One was to get better as a baseball player. Leading the Northwoods League in hits, home runs and RBIs is probably enough to put a check mark next to that one.
The other was to win, and while Bigbie and the Mallards earned a first-half division title for the second straight season, they have more they want to accomplish next week.
After seeing a record-setting 2018 season end abruptly after just one playoff game, the Mallards open the Northwoods League postseason Monday with Game 1 of a best-of-three series against the Great Lakes West division's second-half champion.
Entering Friday's games, Wisconsin Rapids led Fond du Lac by 1½ games with three to play.
Bigbie conceded that the Mallards haven't played as well in the second half as they did in the first, and he noted that the team has already lost some players before the regular season ends Sunday at Fond du Lac.
But he threw 100% support behind a thought his manager, Donnie Scott, espoused: Whichever team most wants to be playing at this point of the season becomes a champion.
"The guys that have been here all year know what it feels like," Bigbie said. "It's tough. Early mornings, late nights; it's tough on your body. But if you really want it, this is the time. You can really tell who wants it and who doesn't.
"I think the guys in there," he said, motioning to the Mallards' clubhouse, "they want it."
Bigbie has played this summer like a player on a mission, said Scott, who lauded the character and work ethic of the second-year Mallards player from Western Carolina.
The mission for summer collegiate players, of course, is to someday end up in pro ball, and Bigbie did himself a world of good in that pursuit this summer.
Entering the final three days of the regular season, he was tied for the league lead with 12 home runs and held the outright lead with 94 hits and 70 RBIs. The latter total was 15 better than the next-closest player.
With two walk-off home runs and an eight-RBI game for the Mallards and a two-homer performance and MVP honor in the league all-star game, he has created some memorable moments.
"A lot of guys hope to play pro ball," Scott said. "But then there's certain people that know they're going to play pro ball. And he's in the 'know' (category) now."
"He was always impressive at the plate, but the rest of his game has really changed," Scott said. "He's a lot more aggressive on the bases, a lot more aggressive defensively. He definitely believes in himself."
The self-belief isn't something that Bigbie puts on display often.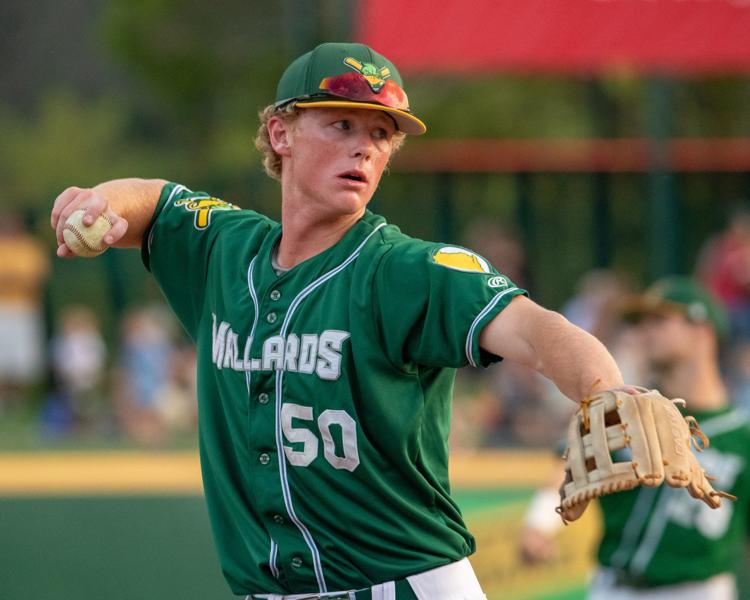 "I just keep to myself," he said. "I don't want to go around bragging about myself or anything. Our teammates, a lot of them are very similar to that and it's awesome to be a part of."
Bigbie didn't capture much recruiting attention out of high school in Chesapeake, Virginia, and needed a former teammate to vouch for him even to get a walk-on opportunity at Western Carolina.
In his first two years there, he was named a freshman All-American by Collegiate Baseball and, after earning a scholarship last season, the Southern Conference player of the year.
Scott said Bigbie compares to a big three of players he has coached over the years — Joey Votto, Pete Alonso and Nico Hoerner — in one important category.
"The difference between all those guys and everybody else is the work ethic," Scott said. "They take it to a whole new level, and they never seem to get tired. ...
"(Bigbie) plays the game the right way all the time. His whole attitude, everything. Everything in his life is very, very consistent."
After winning a team-record 49 games in 2018 but losing to eventual champion Fond du Lac in the opening round of the playoffs, the Mallards were a league-best 25-11 in the first half this season to win the Great Lakes West division.
The league flipped the postseason format this season to make the first of three rounds the only one that's longer than one game. It gives all eight playoff teams at least one home game.
Entering Friday, however, Madison was just 16-17 in the second half. The team has lost three of its all-star players recently — infielder Drew Benefield, outfielder Ben Anderson and starting pitcher Lowell Schipper.
Bigbie still thinks the team can pull it together for a final-week run.
"We're right there," he said. "A couple wins here at the end of the half and take that right into next week and a couple wins and that's it. I think we've really got the guys to do it."
Be the first to know
Get local news delivered to your inbox!