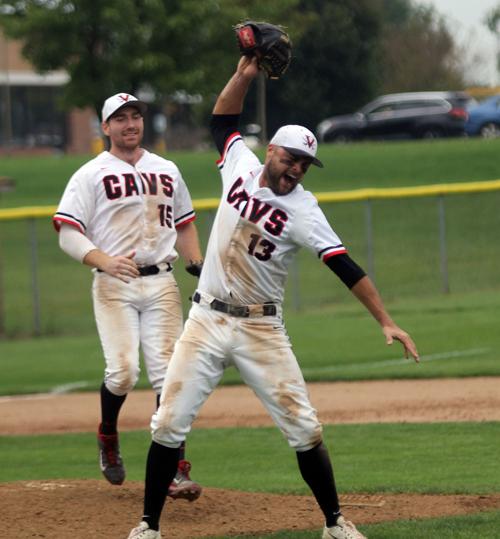 The Home Talent League, Wisconsin's largest adult amateur baseball league, announced it is postponing the start of its 92nd season until at least June 7 due to the ongoing COVID-19 pandemic.
The league, made up of 41 community-based teams in South Central Wisconsin, had been scheduled to kick off its season on Sunday, April 26. The league also postponed the start of its HTL Night League, an unofficial B-team league that plays mostly on Thursday nights.
"After much discussion and consideration, the Home Talent League Executive Board has decided to delay start of the 2020 season until June 7 at the earliest, and if that is at all possible," league president Pat Reilly wrote, representing the HTL executive board, in a post on HomeTalent.org, the league's website.
"Due to the (state government's Safer at Home) policy, we couldn't hold our section meetings (originally set for April 22) to approve rosters, collect fees and pick up baseballs," Reilly told Capital Newspapers. "We figured to get all that in in time, we needed a couple weeks to get in line and a couple weeks to get it scheduled.
"We don't know if the stay-at-home order is going to get extended or not, so we put out June 7 as a potential time. Because if everything is lifted in May, we could get going by June," Reilly said.
On the league's website, Reilly listed four tentative points under the heading "What We Know for Sure:"
— We would like to start the season June 7.
— We would like to play Sunday League for sure and Night League if possible.
— We would like to have some sort of playoffs.
— People have indicated they want to see baseball played this summer.
Reilly suggested that each of the league's team leaders check on field availability with their municipality or school district, and check with players about their preferences for a delayed start to the season, including the length of the season and playoffs, and whether there should be a Night League season.
"The HTL board will monitor the situation and continue to lead the effort to move toward a season," Reilly wrote. "We ask your patience as we study the impact of something we have never seen before. … Be assured, we will do that right thing when it comes to the safety and lives of our teams, players and fans."
Be the first to know
Get local news delivered to your inbox!