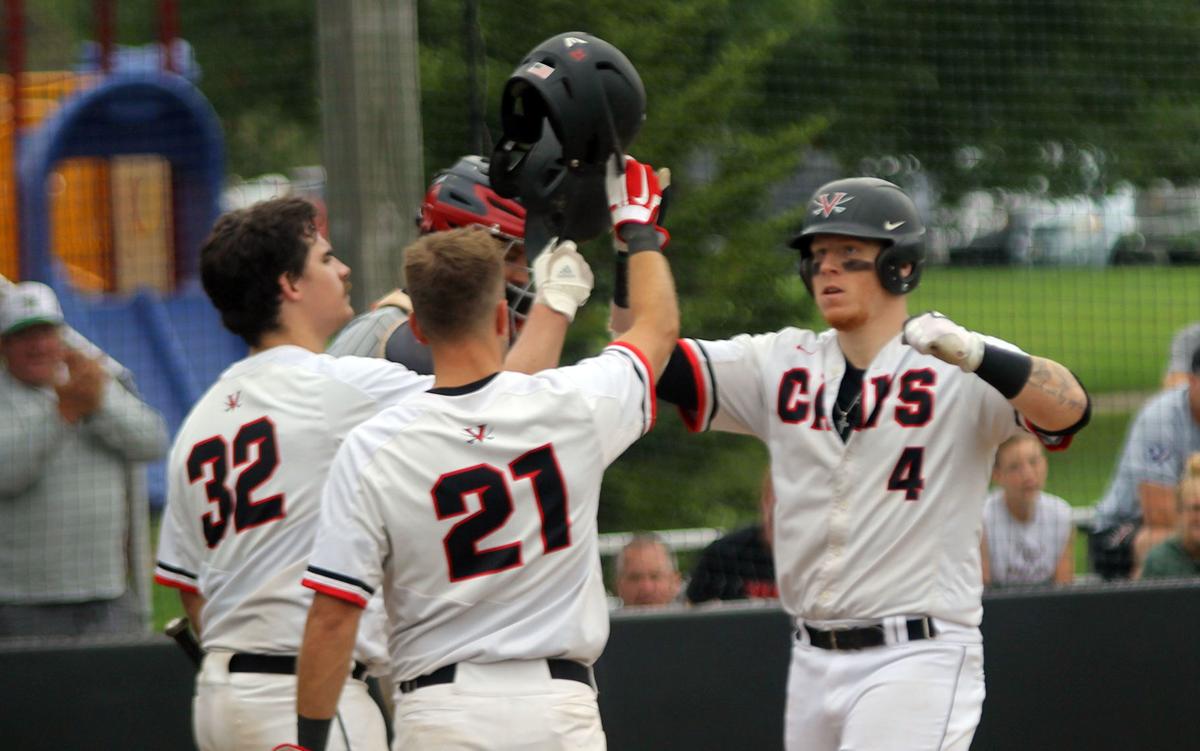 The Home Talent League adult amateur baseball league is finalizing tentative plans to begin a shortened season on the Fourth of July weekend.
However, a notice on the league website announced that there will be no Home Talent Night League games this season.
"The board (of HTL executive directors) spent three hours June 6 discussing potential problems both with the COVID-19 pandemic and the availability of playing facilities," according to a news release sent by league commissioner Pat Reilly.
"While approval was given to begin play, it will be under continuous review in both the areas of health and field availability for teams under a county reopening plan in both Dane and Rock counties, along with others who may have other rules.
"The league will continue to operate as long as guidelines are followed and the virus stays under control," the release read. "While it will be a challenge to monitor spectators, every measure should be taken to stress the importance of social distancing and staying away from the dugout areas for both teams."
If the league proceeds according to the new plan, teams in all four divisions will play a 10-game season, with a possible championship series set for Sept. 13 and 20.
The revised schedule has not yet been posted on the HTL website.
If any players contract the coronavirus, the release said, he must be quarantined for 14 days and "we strongly suggest each player and team official present gets tested before the next game. It is strongly suggested the opposing team and umpires get tested, also.
"If the opposing team the next week does not want to play the team with the infected player, the game will be made up or cancelled. The Executive Board will also meet with public healthy officials to determine if league play should continue."
The league sent a list of guidelines to every team, including several guidelines:
• Sanitizing: No going to the mouth by any players, sanitizing of all equipment; including bats and helmets, after each use; no chewing of tobacco, seeds or gum; no spitting.
• No-touch rule: Self-evaluation of symptoms required; no high fives, fist bumps, elbow touches or handshake lines; no pre- or post-game gatherings; face masks suggested.
• Equipment: Each player is encouraged to provide his own helmet, bat and batting gloves, along with his own lawn chair and water/Gatorade, not to be shared.
• Dugouts: The six-foot rule will be observed, allowing for only two or three people in each dugout at one time and the others in chairs outside the dugout, spaced at least six feet apart.
• Fans and concessions: Social distancing will be requested in the bleachers and lawn chairs, with supervision by game managers and special signage posted; no fans allowed near dugouts. Concession sales will be dictated by local regulations.
• Baseballs: Home team supplies three new baseballs to each team, with the pitcher taking one of his team's balls and the other left on the ground near the home plate umpire. The balls will be switched every half-inning.
• Pre-game meeting: The exchange of lineup cards will observe social distancing, with substitutes included on the cards so managers can make changes verbally.
Be the first to know
Get local news delivered to your inbox!