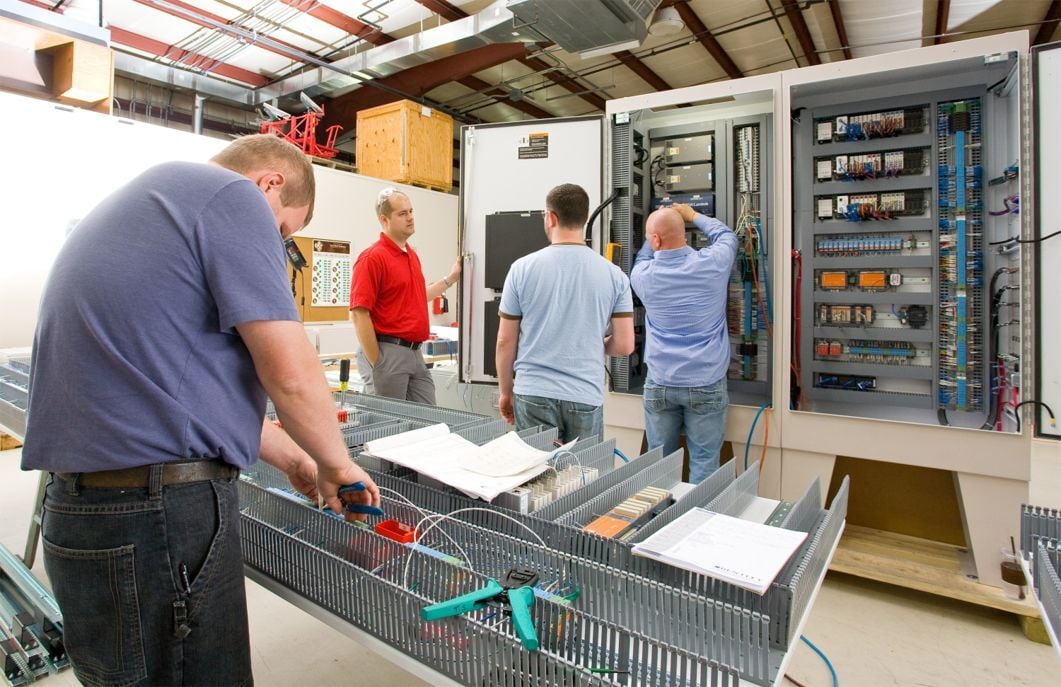 Although winners in the small-company category reflect a variety of missions, from providing digital sheet music to promoting lush lawns, they share a common characteristic: They have built strong workplaces that provide stand-out benefits and flexibility.
Here are the other winners in the small-company category:
The organization helps public school employees and their families by providing personal insurance, retirement, investment and financial planning programs designed for the education community.
In addition to a comprehensive benefits packages, its 83 Madison-based employees have an employee recognition program, training opportunities, time off for volunteering, an on-site exercise facility and the option to purchase auto and home insurance with payroll deduction.
Employee comment: "My boss gives me the right amounts of independence and guidance so that I can be my best at my job."
Based in DeForest, Heritage Credit Union prides itself on maintaining a culture of innovation and respect alongside a passion for its mission of helping members. It has 71 Madison-area employees.
The credit union, founded in 1934, opened a new headquarters facility last November, which provides views of a nature preserve, a walking path, workout facility, refreshment stations, rooftop patio and collaborative workspaces.
Ownership: Cooperative/mutual
Employee comment: "My position has evolved according to my professional goals and is moving ahead in a direction I'm very happy with. I feel appreciated, I feel encouraged to grow, and I feel like I am truly making a difference.
Founded 101 years ago, CG Schmidt provides construction management, general construction and design-build services across the Midwest. Based in Milwaukee, the fifth-generation family-owned company has 62 Madison employees.
CG Schmidt has a comprehensive benefits package that includes a paid-time-off program to allow work-life balance, volunteer time off and a wellness program used by more than 85% of professional staff. It also participates in a partnership with the Occupational Safety and Health Administration to self-regulate job site safety compliance and performance.
Employee comment: "The people at CGS are next to none. It doesn't get better than this group. Inside of work and out, they are like family."
Since 1998, Musicnotes has changed the way people purchase and play sheet music, selling a catalog of content for every instrument and skill level.
Its headquarters is close to walking and bike paths and offers its 59 employees an on-site workout facility and an employee lounge complete with snacks and a variety of musical instruments for employees – some of whom are professionally trained musicians – to play when the inspiration move them.
Employee comment: "I am able to engage with honest work in an industry I am passionate about."
The law firm — whose 57-person Madison office is one of five in Wisconsin and one in Washington, D.C. — invests heavily in ensuring access to continuing education, volunteer projects and encouraging board involvement, as well as providing pro bono legal services.
It also offers a retirement plan that helps employees save more for retirement as they age and their tenure increases and provides parking and transit opportunities and a wellness program. Godfrey and Kahn prides itself on its positive culture that values inclusivity, openness, teamwork and collaboration.
Employee comment: "We are at the top of the industry and I play a part in providing valuable services."
This Middleton company, which also operates franchises in Milwaukee, the Fox Valley, west suburban Chicago, Denver, Austin and Boise, provides lawn care services. It makes efforts to promote from within and provide employee recognition for exceeding expectations. The firm was also listed among Top Workplaces USA.
Weed Man employees can take advantage of competitive health and dental insurance, 401(k) benefits, paid time off, advancement opportunities and free lawn care. The company annually donates to a Ronald McDonald House near one of its locations.
Employee comment: "I love the culture here — where everyone is extremely positive and focused about what our goals are each day and for the year."
Headquartered in Sun Prairie, LSM Chiropractic has 17 locations and 79 employees in the Madison area and offers chiropractic services, ARPWave Neuro Therapy and laser therapy for chronic pain.
The company encourages staff members to take initiative in job performance, problem solving and in setting and achieving goals. It promotes staff camaraderie and laughter and has a comprehensive benefit package including flexible spending accounts and professional development opportunities.
Employee comment: "I feel that they care about their employees and encourage them to live healthy lifestyles."
Holtz Builders, based in Lake Delton, is a family-owned general contractor specializing in an array of commercial projects including hotels, apartment complexes, dormitories, condominiums, restaurants and others. The company says it is as dedicated to its employees as it is to its clients.
The firm's core values are honesty, transparency and integrity. Employees receive a comprehensive benefit package, including short-term disability and group life insurance paid by the company.
Employee comment: "The people and culture here are as good as it gets. A great combination of skill and support.
14. Heartland Credit Union
Founded in 1936, the credit union today has 88 employees and fosters a culture of recognition for outstanding work through its "Tell Me Something Good" to highlight peers' accomplishments on the Heartland's intranet.
The credit union invests in the employee's future by providing a fully-funded pension and a 401(k) plan. Additionally, 70% of health insurance premiums are covered and employees have paid volunteer time. To encourage professional growth and development. Tuition reimbursement is offered along with opportunities for employees to attend conferences and workshops.
Ownership: Cooperative/mutual
Employee comment: "I have an amazing team and I get to be an active participant in our members living their best financial lives."
ACS which recently completed a new 48,000-square-foot facility in Verona, is a provider of automation equipment, control systems and construction management services. A quarter of its 94 employees have at least 15 years' experience with ACS.
In addition to its comprehensive benefit package, ACS offers summer hours with the ability to work longer hours Monday through Thursday and have Friday afternoons off, tuition reimbursement and a program encouraging employees to recognize the outstanding efforts of co-workers.
Employee comment: "I enjoy working with the people here. We have a high performing team that is fun to work with on an amazing diverse portfolio of projects."
16. Temperature Systems Inc.
This firm is a distributor of heating, ventilation, air conditioning and refrigeration equipment, supplies, expertise and service. Begun in 1947 as the Wisconsin Furnace Company, the company believes its greatest assets are its employees.
Temperature Systems has full-service distribution centers in Madison and Green Bay and offers employees a package of retirement, health, dental and life insurance benefits and through its employee stock ownership plan every employee has an indirect ownership stake in the company.
Employee comment: "Team members are fun to work with and supportive in regard to helping each other at work and on a personal level."
Strang is an award-winning integrated architecture, engineering, interior design and planning firm with 54 employees at its downtown headquarters. The firm's offices were the first in Wisconsin to have achieved the WELL certification, a performance-based certification for measuring features of the built environment that impact human health and well being.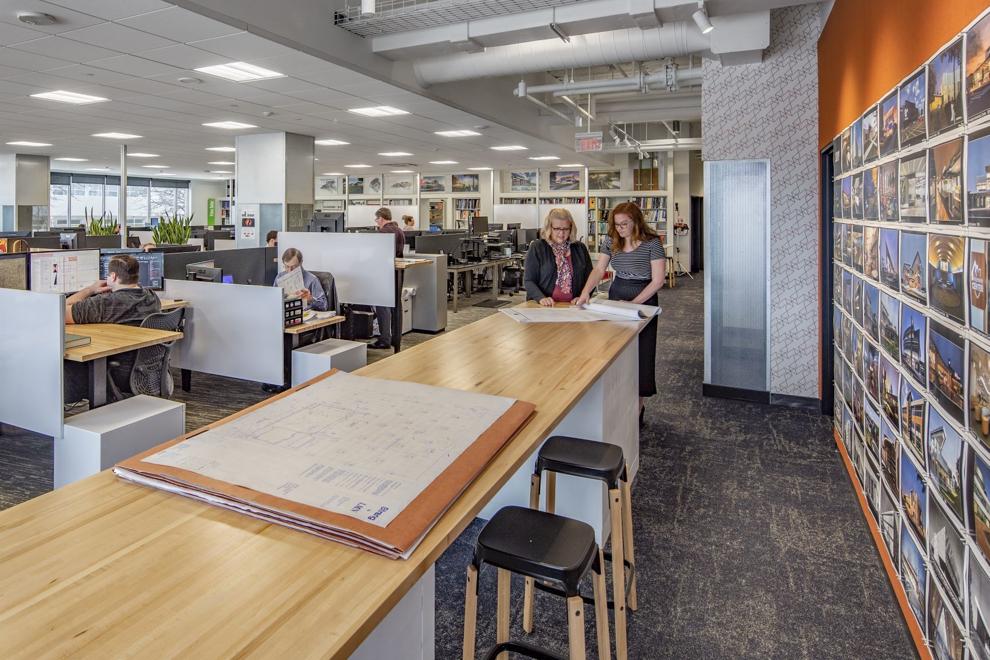 Its culture encourages personal and professional development and supports lifelong learning. It also provides job-shadowing opportunities for grade school students and an annual weeklong science, technology, engineering and math camp for minority middle school students.
Employee comment: "My job is my hobby. I get to do for work what my passion is. I get to exercise my creative talents."