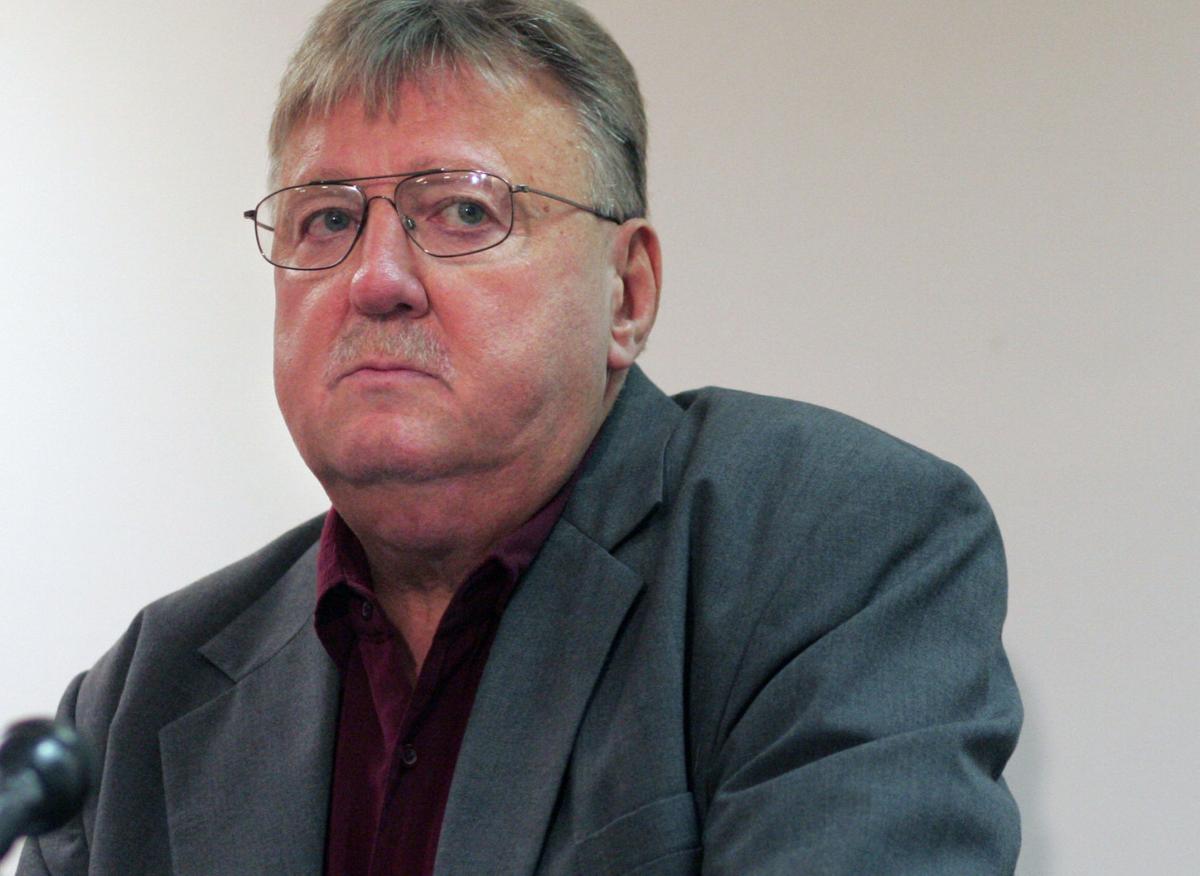 The 911 operator who answered the call from Brittany Zimmermann's cell phone told her supervisor she heard background noise and voices, but the "scream" on the audio recording "didn't register as a scream."
The details, revealed Thursday in a 911 center report that has been released in pieces since May, are the first acknowledgement by the county that a scream could be heard on the Zimmermann 911 call that came in about the time she was being killed in her West Doty Street apartment on April 2.
The sounds of a scream and a background struggle were first revealed to the public in a search warrant the Wisconsin State Journal obtained last week after law enforcement officials unintentionally allowed a seal to expire. County and law enforcement officials say they won't discuss the case because of ongoing police and personnel investigations.
However, in response to a lawsuit by news organizations, a Dane County judge has ordered almost the entire report to be disclosed.
The four-page April 15 report from operator Rita Gahagan's supervisor Rick Lange summarizes three interviews with Gahagan on April 8, 9 and 15.
In the first interview, Gahagan said she didn't hear the scream on the phone but did hear the subsequent background noise, including voices. However, she told her supervisor that it "didn't register as anyone in obvious distress." Gahagan "reacted visibly" when she first heard a recording of the call, according to the report.
The call lasted about a minute and Gahagan tried to identify the location of the cell phone, identifying the coordinates of an apartment building near Zimmermann's apartment 24 seconds into the call.
The report reveals that Gahagan's union representative, Laurie Lane, attended the first interview, where the recording was played and the "scream" was discussed. Lane told reporters in May she heard no voices but could hear faint background noise "like movement." Spokesman Larry Rodenstein said Thursday the union stands behind its previous public statements, despite the apparent contradiction.
"Rita is a dedicated county employee who was an outstanding, competent dispatcher with an exemplary 20-year work record," Rodenstein said. "She did not hear any sounds of distress from the caller. Had she heard any sign of distress, she would have responded appropriately as she did throughout her career."
In the second interview with Gahagan, Lange pressed her again on how it could be that she hadn't heard the scream. Gahagan replied she had recently answered a similar call and followed protocol by creating a call-for-service file in the dispatch computer and then alerting the duty supervisor for assistance. Had she heard sounds indicating a serious incident on April 2, she said she would have done the same thing, according to the report.
Gahagan added that following the incident she was "second-guessing" herself and her "self-confidence has been rocked," Lange wrote.
Prior to the third interview, Lange, Gahagan and others thought Gahagan had called back Zimmermann's phone and spoke with a man who said he had misdialed but didn't log it as a call. Center officials incorrectly told police that call went to Zimmermann's phone, sending police looking for the wrong suspects. But nearly two weeks after Zimmermann's death, Lange discovered that, contrary to that belief, there was a second call that came in after the Zimmermann call disconnected. Gahagan had called that number back, created a call-for-service file in the dispatch computer for that call and logged it as a misdial.
In the third interview, Gahagan told Lange she didn't know why she didn't call back the first call other than the fact that she was moving on to other 911 calls waiting to be answered, Lange concluded.
Lange checked several other factors in his investigation, asking Gahagan about equipment and outside distractions such as e-mail. The center concluded those weren't the problem.
The report also said Gahagan had exceeded requirements in every category in her previous review and had excellent customer service skills and compassion when dealing with difficult situations. She had been coached on two previous occasions for not following protocol.
Gahagan, a 20-year veteran, had requested to transfer to a different department before the incident. That request was granted in late April.
Also on Thursday, at the behest of District Attorney Brian Blanchard, Dane County Circuit Judge Richard Niess reversed his Wednesday decision to release the 911 call made by Zimmermann's fiance, Jordan Gonnering. Instead, releasing the call will be considered on Dec. 19 along with the original Zimmermann call.
Blanchard told Niess that he had erred Wednesday in not challenging release of the Gonnering call. After talking with Madison police Thursday morning, he said the Gonnering call included evidence not disclosed in the search warrants that could hurt the police investigation if disclosed.
Be the first to know
Get local news delivered to your inbox!