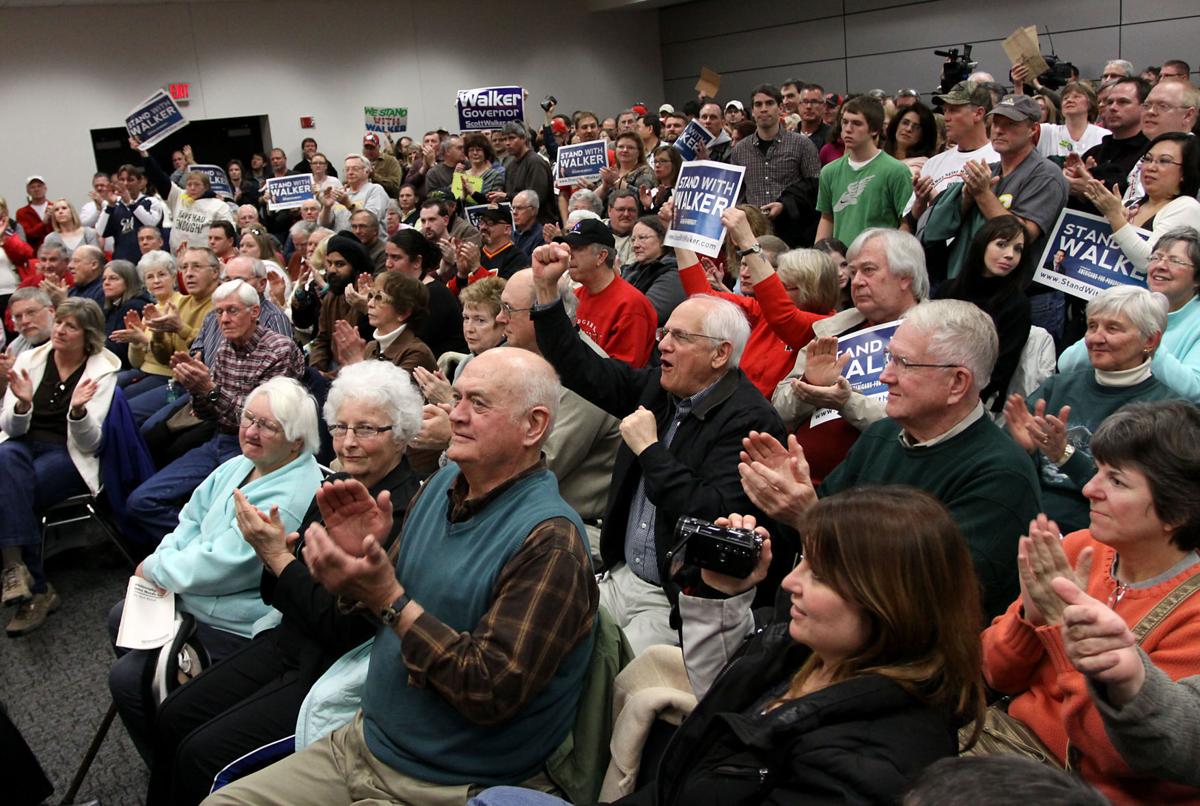 Looking back on the passage of Act 10 a decade ago, Sen. Joan Ballweg, R-Markesan, said one of her most vivid memories is the tens of thousands of Wisconsinites who amassed at the Capitol to voice their opposition to the proposal.
But it was when her son, who was living in New Zealand at the time, told the recently elected Assembly Majority Caucus chairwoman that he saw a photo of her in the Capitol circulating on Al Jazeera News that Ballweg realized how many eyes were on Wisconsin that February.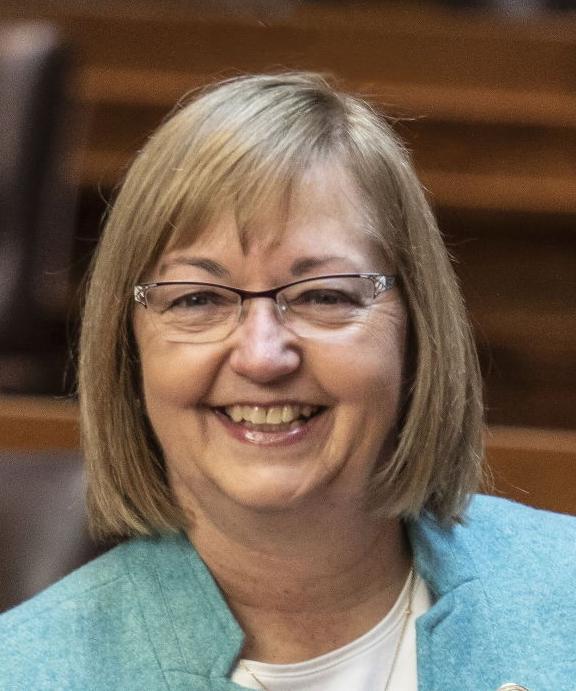 "That's when I first realized that this was not just something that was happening in Wisconsin, and it was not just something that people were paying attention to around the United States, but people were paying attention to this all around the world," Ballweg said.
Both inside the Capitol and out, protesters carried signs, beat homemade drums and blew on vuvuzelas to the point that Ballweg recalled buying earplugs to drown out the noise.
As the Legislature began what became a marathon 63-hour session on Act 10 and many lawmakers' staff were told to stay home, Ballweg's office took on additional duties to assist the GOP caucus on site. Her staff helped park legislators' cars, gathered their coats and personal items for when lawmakers needed to leave and ran errands like picking up lunch.
"It was like the staff for the entire caucus in some respects," she said. "There was a lot of nontraditional things that we were asked to do."
Ballweg, who was elected last fall to the state Senate, said she wouldn't change the ultimate outcome of Act 10, which she said "has put us on a very good track when it comes to the state's fiscal footing."
However, the Republican said it may have helped to ease the public's concerns if lawmakers had phased in the changes.
"It was strategic to try to figure out what would be the best way to get this to move forward and if it would have been a longer rollout ... maybe that way it would have been less of a shock to individuals. But obviously the word got out, people did have their voices heard, as I said, rather loudly in many cases," Ballweg said.
Act 10 resulted in 13 Senate recalls (three of which succeeded) and a 2012 gubernatorial recall against Walker and Lt. Gov. Rebecca Kleefisch. In the end, Republicans retained as much control of state government as before Act 10.
"I think people did have their voices heard ultimately in those recall elections," Ballweg said.
Editor's note: This story is part of a series marking the 10-year anniversary of Act 10. Click here for more stories from people who experienced the historic events firsthand. 
---
Watch now: The Great Divide | 10 stories about Act 10
The most seismic political story of the last decade in Wisconsin began on Feb. 7, 2011, when Republican Gov. Scott Walker informed a gathering of cabinet members of plans to unilaterally roll back the power of public sector unions in the state. He "dropped the bomb," as Walker would describe it afterward, four days later.
The audacious proposal, to be known forever after as Act 10, required public employees to pay more for pension and health insurance benefits, but also banned most subjects of collective bargaining and placed obstacles to maintaining union membership.
The proposal laid bare the state's deep, at times intensely personal, political divisions as tens of thousands of protesters descended on the Capitol. The month-long, round-the-clock occupation drew international attention, but failed to stop the bill.
A decade later, the aftershocks of one of the biggest political earthquakes in Wisconsin history continue to be felt. Taxes have been held in check, and state finances have improved. But public unions are vastly diminished and the state is more politically divided than ever.
Here are 10 stories from people who experienced the historic events firsthand.