Wisconsin hunters bagged far fewer deer during the opening weekend of the nine-day gun season.
This year's season, which straddles Thanksgiving, falls as late in the calendar as possible, while the 2018 season started on Nov. 17, the earliest date possible.
Kevin Wallenfang, big game ecologist for the DNR, said harvests have historically dropped 20% to 25% during such calendar shifts.
Harvest totals in the opening weekend of 2018 were up 13% from the previous year.
As of Sunday, the DNR had sold 564,052 licenses to hunt deer with a gun. That's about 1.6% more than at the same point in 2018.
Anecdotal evidence from wardens and game cameras suggest deer weren't moving during the day.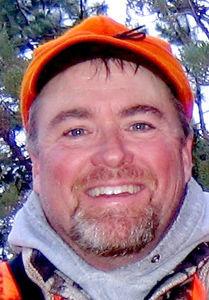 Hunting in Vilas County, Wallenfang said there were plentiful tracks, though he saw only two deer.
"As the rut winds down deer are going to change their patterns," he said. "The deer are there, they're just moving after dark."
Other factors affecting the hunt were lack of snow cover in the southern part of the state, wet soils that kept hunters out of marshes and river bottoms, and an unusually late harvest.
According to the U.S. Department of Agriculture, farmers have harvested only 57% of the state's corn for grain, compared to 87% at the same time last year.
"That's 2 million acres of places deer can hide," Wallenfang said.
The highest opening weekend harvest was in Shawano County in northeast Wisconsin, where hunters bagged 3,021 deer. Hunters in Marinette County got 1,704 bucks, more than any other county.
Deer harvests were down in every county except Walworth, where the 335 deer represented a 2.8% increase.
Wallenfang said archery, crossbow and youth hunt harvests were on par with 2018 numbers.
With low temperatures and snow in the forecast, the DNR said hunters should expect better luck during the remainder of the season.
Be the first to know
Get local news delivered to your inbox!