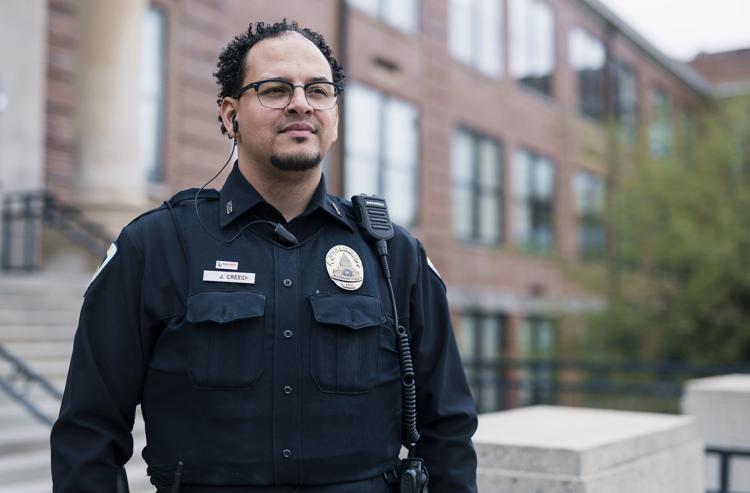 ONE West is a group of students and teachers who serve as an advisory committee to our building principal, Karen Boran. The group represents the diversity and exceptionalism of Madison West High School.
A few weeks ago, ONE West, at the request of Boran, started to investigate the role of the school resource officer (SRO) at West. Through constructive discussion and debate we came up with a four-question survey for our student body and staff to gather information on this topic of an SRO in our school. We recorded 332 surveys, and ONE West scrutinized those responses and developed some conclusions from our student body and staff.
The overwhelming majority of staff and students (76%) are in favor of keeping a SRO in our school. Staff and students strongly believe Officer Justin Creech (our SRO) provides security, support and comfort in our building. Students reported that the interactions and relationships he builds with our student body, especially with some of our struggling students, are greatly beneficial to the image our students hold about police officers.
The overall conclusion to our findings is the students and staff of West High continue to support the SRO program.
Tony Zappia, Madison, social studies teacher and member of ONE West