It's obvious that the enthusiasm level is so much greater for President Donald Trump than Joe Biden. Just take a look at the boat parades with Trump flags and the yard signs that line many Wisconsin streets.
President Trump has a unique and special connection with the American people, and his intuition accurately tells him the pulse of the nation. The American people appreciate his genuine communication and that he actually listens to them. His policies align with their current concerns, and he always puts the American people first.
Biden, on the other hand, is clearly being controlled by the radical left, whether it is Rep. Alexandria Ocasio-Cortez, Sen. Bernie Sanders or Sen. Elizabeth Warren. Their goal is to push their socialist policies on the American people through Biden, who is weak and lacks a mind of his own.
President Trump firmly believes in American values and works hard to accomplish what is in our best interest. When voters head to the polls this November, they will remember that President Trump always puts America first and fights every day for all Americans.
Christian Karabas, Fontana
Early Morning Fishing
No WIFI

Up North

Concert not on the square

Campfire nights

Quarantine hair

World Naked Bike Ride
The cost of normal

A history of protesting

Strange summer

Social distance golf

Festival Fatigue

Quarantine Kitchen: Just order a pizza

Quarantine Kitchen: Gone in 23 seconds

Quarantine Kitchen: Secret ingredient

Quarantine Kitchen: 911

Quarantine Kitchen

Going the distance

Carry Out

Be prepared

Coronavirus

The bunny hill

Learning to ski

Hitting the slopes

The last straw

Iowa Caucus

Trivia night

Ice fishing for PFAS

New Year's Resolution

Christmas list

Baby Yoda

Hamilton

Shopping

Thanksgiving, with Oscar and Lewis

Holiday Tree

Airport

Winter is coming

Halloween

Favorite time of year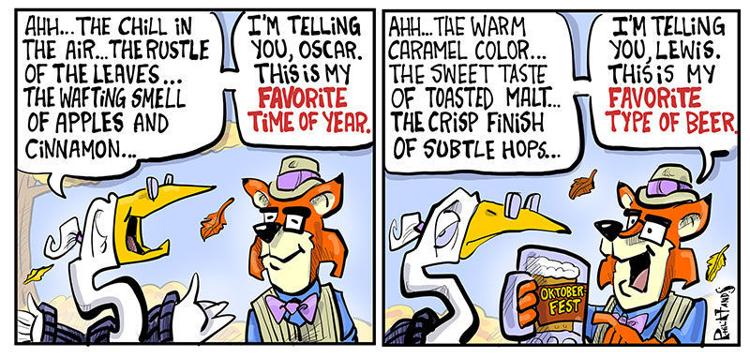 Pumpkin spice madness

F-35s

Yellow Jackets

Bus Rapid Transit

Oktoberfest

Ironman

Taste of Madison

Terrace Sunset

Sketchy

CBD

The last straw

Water Skiing

Heat Wave

Art Fair on the Square
Anyone for golf?

Shaking the lake

Go jump in a lake

Father's Day

Naked Bike Ride

Taco Time

Brat fest

In the garden

Mother's Day

Take a hike

Game of Thrones

Terrace Time

First farmers' market

The rent it too darn high

Mayor's race

Cheese Curds

St. Patrick's Day

Daylight saving time
Winter

Oscars

Februaries

Valentine's Day

Superbowl

Winter Olympics 2022

Majestic creatures

Curling on the lake

A silly Canadian sport

The joy of giving

Protesting

Tree Blasphemy

stuffed

Crazy Uncle

Mumbo Jumbo

Voting

Halloween
Dive Bar

Coffee App

Cycling city
Apple pickin'
Brunch

Downtown development

Craft cocktails

The middle of nowhere

77 square miles

Mendota Marsh

Catch the latest in Opinion
Get opinion pieces, letters and editorials sent directly to your inbox weekly!