Now is the season for an exponential increase in political ads in the media, especially on TV. These are the times when I'm grateful for the mute button on my remote.
I have reached the point where I refuse to listen to any political campaign ads, no matter which party they support. My sense is that most of them carry only the slightest scintilla of truth. The rest of the ad offers information taken out of context. It contains blatantly false statements or doctored video clips that suggest someone has said something they didn't actually say.
The Federal Trade Commission regulations state that "When consumers see or hear an advertisement on the internet, radio, in print, on a billboard, on television or anywhere else, federal law says that the ad must be truthful, not misleading, and, when appropriate, backed by scientific evidence." The problem is this law doesn't apply to political ads.
In fact, outright lies are protected by freedom of speech. The only way to avoid being duped by duplicitous political propaganda is to be diligent in doing research on each candidate to determine what, precisely, they stand for. When more people commit to doing that, perhaps we'll have more honest people in office.
Jeff Virchow, Prairie du Sac
Badger Football
Is it 2021 yet?

Back to Madison

Fish Fry

Filet-o-Fish

Bringing home dinner

First bite

Early Morning Fishing
No WIFI

Up North

Concert not on the square

Campfire nights

Quarantine hair

World Naked Bike Ride
The cost of normal

A history of protesting

Strange summer

Social distance golf

Festival Fatigue

Quarantine Kitchen: Just order a pizza

Quarantine Kitchen: Gone in 23 seconds

Quarantine Kitchen: Secret ingredient

Quarantine Kitchen: 911

Quarantine Kitchen

Going the distance

Carry Out

Be prepared

Coronavirus

The bunny hill

Learning to ski

Hitting the slopes

The last straw

Iowa Caucus

Trivia night

Ice fishing for PFAS

New Year's Resolution

Christmas list

Baby Yoda

Hamilton

Shopping

Thanksgiving, with Oscar and Lewis

Holiday Tree

Airport

Winter is coming

Halloween

Favorite time of year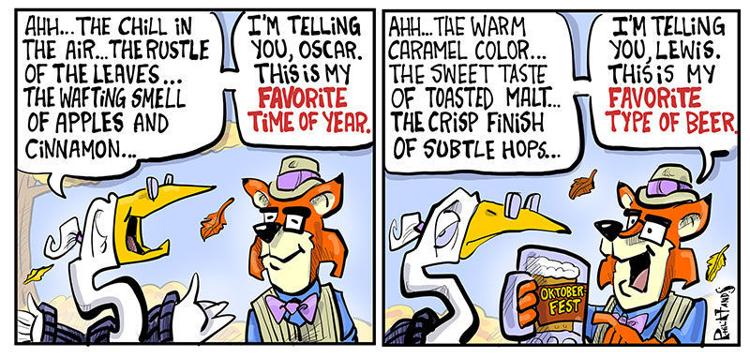 Pumpkin spice madness

F-35s

Yellow Jackets

Bus Rapid Transit

Oktoberfest

Ironman

Taste of Madison

Sketchy

CBD

Terrace Sunset

The last straw

Water Skiing

Heat Wave

Art Fair on the Square
Anyone for golf?

Shaking the lake

Go jump in a lake

Father's Day

Naked Bike Ride

Taco Time

Brat fest

In the garden

Mother's Day

Take a hike

Game of Thrones

Terrace Time

First farmers' market

The rent it too darn high

Mayor's race

Cheese Curds

St. Patrick's Day

Daylight saving time
Winter

Oscars

Februaries

Valentine's Day

Superbowl

Winter Olympics 2022

Majestic creatures

Curling on the lake

A silly Canadian sport

The joy of giving

Protesting

Tree Blasphemy

stuffed

Crazy Uncle

Mumbo Jumbo

Voting

Halloween
Dive Bar

Coffee App

Cycling city
Apple pickin'
Brunch

Downtown development

Craft cocktails

The middle of nowhere

77 square miles

Mendota Marsh

Catch the latest in Opinion
Get opinion pieces, letters and editorials sent directly to your inbox weekly!