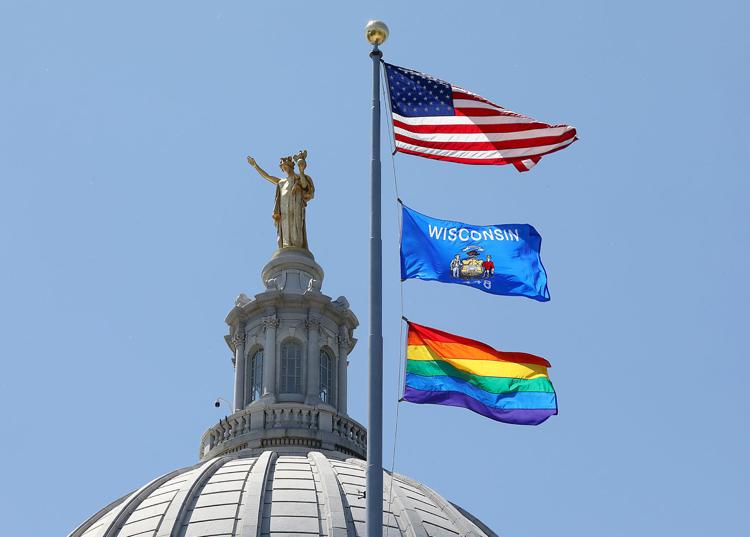 A flag is a powerful symbol of unity for a nation or state. It's representative of the total experience of all people, both past and present, for which it stands.
Gov. Tony Evers' decision to issue an executive order to raise the gay pride flag over the state Capitol should be reconsidered. While many Democrats associate the flag as a symbol of inclusivity, just as many conservatives see it as condoning a gay lifestyle.
Inclusivity, at first glance, appears to fit the values symbolic in a flag of unity and total representation of all people. But many have a different perspective of the gay pride flag, and see it as promoting a lifestyle that is not the experience of all people in Wisconsin. In more recent years, the rainbow flag has come to have a broader meaning of tolerance and diversity. At its core, though, it is the private matter of sexual preference, which is not a topic worthy of flying a flag.
In fact, a flag is already above the Capitol, and it has long been known to signify people from diverse backgrounds living and working together. It's the American flag. Let us all take pride in that flag.
Maria Bries, Naperville, Illinois