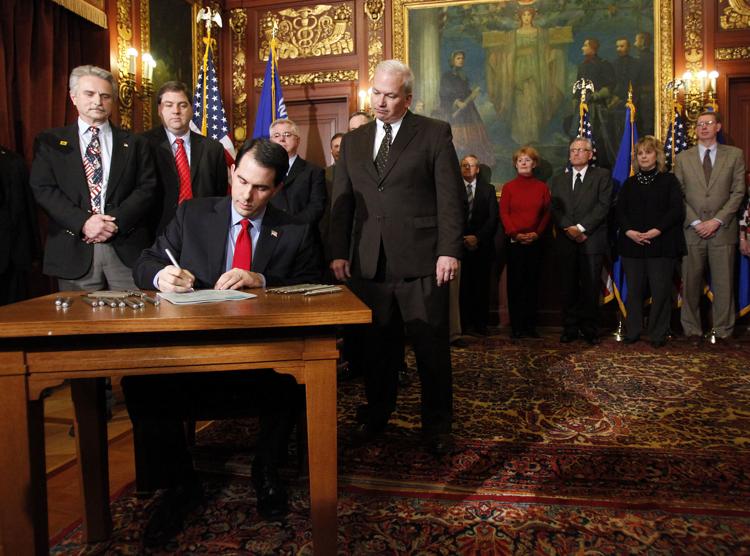 The Republican Assembly is proposing raising the Wisconsin Retirement System retirement age to 59 1/2 for workers under 40 because of a teacher shortage.
The Republicans have determined the cause of the shortage is that teachers are retiring early. How out of touch with reality is today's GOP? This party has done everything to demonize teachers and public employees over the last 20 years culminating with Act 10.
Act 10 stripped away collective bargaining and other worker protections, and it limited teacher salaries. This drove teachers and other public employees to retire when they could, and it caused young people not to pursue a career in the public sector.
This is a national problem. Look at states such as Kansas, Virginia and Ohio where similar laws were enacted with similar results.
This retirement proposal might help maintain workforce for another five years, but it will do nothing to solve the underlying problems created by one political party that thinks it can put a Band-Aid on the problem and it will be better.
No. The Republicans own this, and they own the fallout, which is a lower level of education for the children of Wisconsin.
Catch the latest in Opinion
Get opinion pieces, letters and editorials sent directly to your inbox weekly!