Recently I've seen several letters to the editor assuming it would be trivially easy to reroute all bus traffic off of State Street and onto other streets.
Get out a bus-route map and try to figure that one out. Take into account that most of the surrounding streets are barely wide enough to accommodate a single car going down the middle unless you strip parking off both sides. And then where are those cars going to go?
Richard S. Russell, Madison
STATE JOURNAL VIEW: Removing buses, creating pedestrian mall will help Downtown Madison bounce back
Readers sound off on transforming State Street
Downtown Madison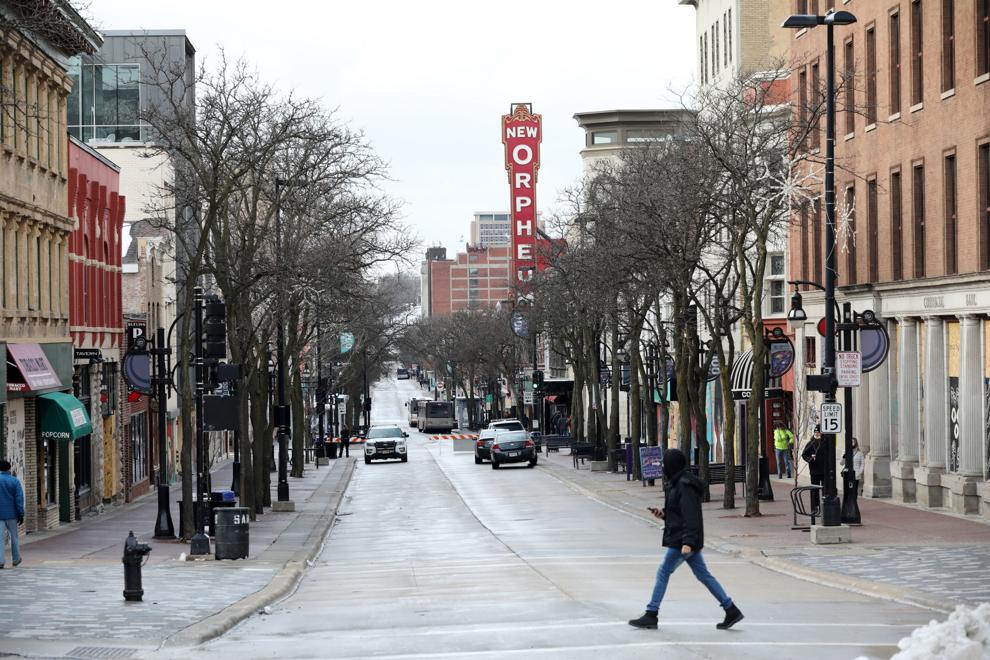 Promenade must be a city priority -- John Rader
I have thought this for years, but the events over the last year have just accentuated this need.
I grew up in Madison and recall being able to drive up State street in the back of my parents' car. So I have seen a lot of change. I also lived in Colorado for four years, and my daughter is going to college in Burlington, Vermont. So I am very familiar with Pearl and Church streets, as cited in the State Journal's editorial. 
State Street is the center of Madison along with the Capital Square. It is what makes Madison both special and unique. Buses, taxis and delivery vehicles should no longer be able to determine the best use of this cherished avenue. The Madison City Council should shift its priorities to the businesses on the street by following the successful model of Boulder, Colorado, and Burlington, Vermont. It also will help it shift to a more family-friendly environment.
I know I am not alone in this opinion. I have had many similar conversations with others over the last nine months. Thank you for putting this in writing.
State Street isn't best for buses -- Dave Ferris
I'm a Madison Metro Transit bus driver. I and many other Metro Transit employees believe the buses should be pulled off State Street.
It would definitely be a much better and more entertaining environment for State Street. It would also alleviate some of the logistic challenges of our bus system. That goes into improving service and safety. It can be challenging for both pedestrians and drivers.
STATE JOURNAL VIEW: Removing buses, creating pedestrian mall will help Downtown Madison bounce back
Over the past nine months, we've had people blocking traffic around the Capitol Square. This has led to a lot of detours, which has led to passengers missing their bus.
It's my belief that pulling buses off of State Street would lead to a much more vibrant mall, as last Sunday's State Journal editorial, "Transform State St. into promenade," suggested.
It reminds me of the movie "The Blues Brothers," when they're being chased by the police. As they're diving through the mall, Elwood says, "Yeah, lots of space in this mall."
Walking mall can attract more folks -- Cory Flynn
Yes, Madison should take buses and cabs off of State Street to create an outdoor walking mall with cafes, vendors and public art.
That would be amazing. I would go every single day.
State Street is key to bus system -- Ken Streit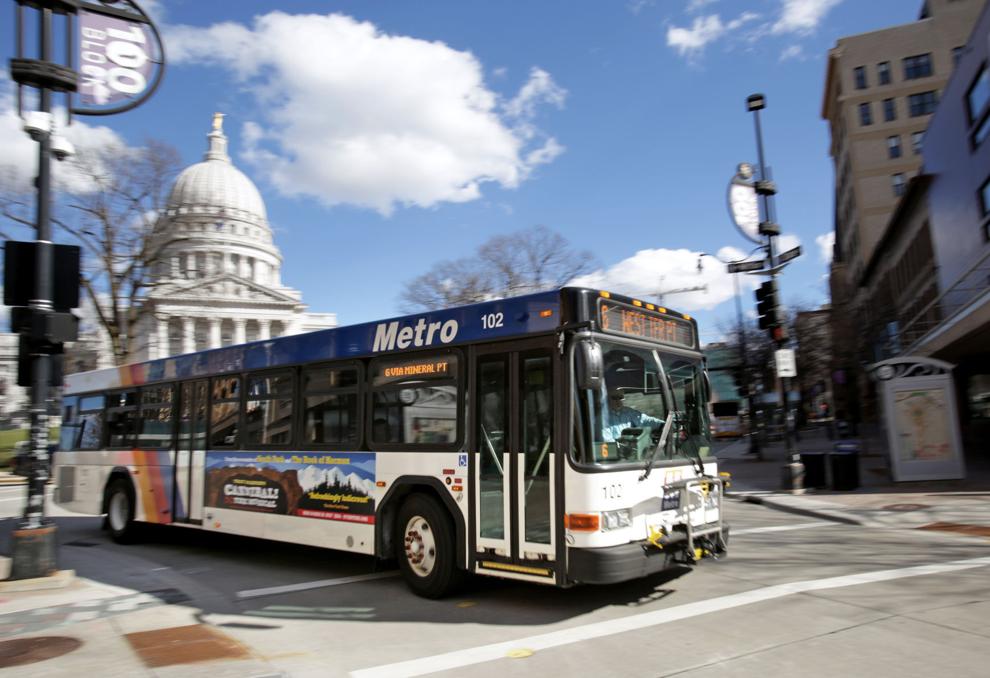 I think last Sunday's editorial suggesting we close State Street in Madison to buses minimized the role that State Street plays in efficient Metro Transit bus service.
I have been on the transportation commission for a long time and respect the schedulers as well as the many riders who depend on buses getting through Downtown quickly to make transfers.
The commission is in the first year of a process that could set up new routes (in addition to bus rapid transit) that would better serve low income and outlying neighborhoods. While buses on State Street may have to wait for pedestrians, the bus-only route is a much faster path from the Square than rerouting to adjacent congested streets.
Madison needs an outdoor walking mall -- Joni Mitchell
I love this idea. This seems like a wonderful time to create an outside walking mall.
State Street

Take cabs, buses off State Street -- Kathleen Cullen
I wholeheartedly agree that buses and cabs should be taken off State Street. I love the idea of a promenade.
Promenade would be perfect for city -- Merrilyn Trombly
I'm very familiar with the pedestrian mall in Burlington, Vermont. It's a great and fun experience with a variety of kiosks, music and plenty of room for cafes. That would be perfect for State Street in Madison. Plenty of parking is off side streets, and municipal lots are nearby and convenient.
Merrilyn Trombly, Sun Prairie
State Street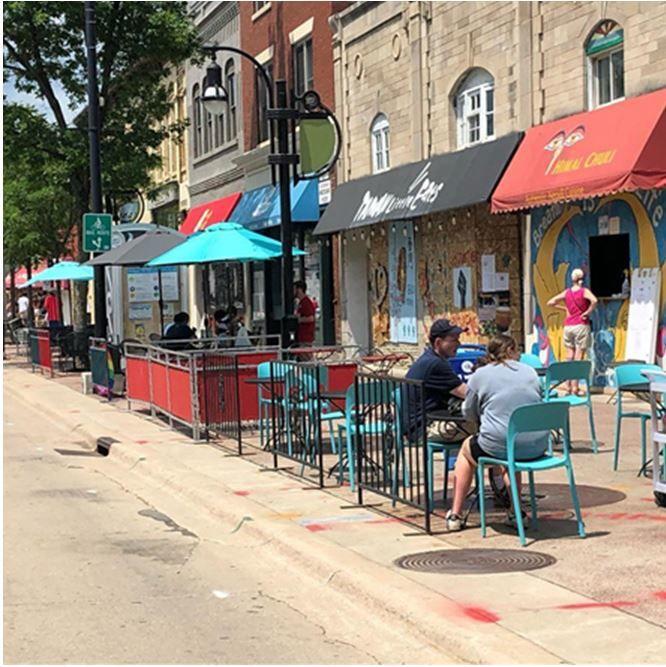 State Street is due for a facelift -- Kay Bloedorn
I totally agree with eliminating bus traffic on State Street and transforming it into a lovely pedestrian friendly walk way, like Pearl Street in Boulder, Colorado. It would make a huge and positive difference for the Downtown businesses and for tourism in Madison,.
One of my favorite photos is of my daughter sitting in front of one of the beautiful flower gardens on Pearl Street in Boulder. We visit there annually and enjoy the red brick walkway, shops, gardens, food, musicians and more. It is always very clean and well-maintained.
State Street looks dirty and is due for a major facelift.
Transform street into charming area -- Erin Hahn
I believe removing the buses and cabs from State Street and creating an outdoor walking mall is an excellent idea.
It would be a much more inviting space and attract more people. It's time to transform State Street into a charming area.
City must support local businesses -- Steve Smith
I have spent a couple of nice afternoons on State Street, spending tourism dollars. Last Sunday's State Journal editorial, "Transform State St. into promenade," was very insightful.
It is interesting how diverse the demographics of business ownership on State Street are. People own businesses to support their families. These families are community members, volunteers and friends.
Cities across America are redeveloping former shopping malls into mixed-use developments to have that "downtown" area where people can meet. Madison already has that "Downtown" area it, just needs to build on what it has.
The city needs to support its independent business owners. But support is not always in the form of cash. Support can be in the form of policy modification with input from impacted business owners.
Steve Smith, Arvada, Colorado
Church Street in Burlington, Vermont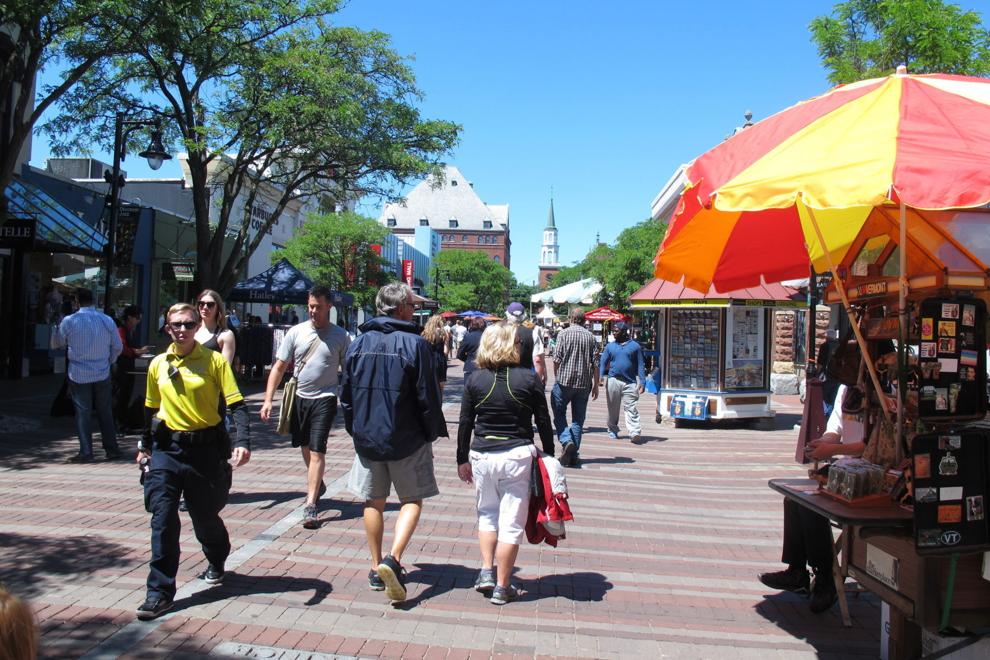 Promenade could turn street around -- Susan Hankes
State Street could become a regional jewel by removing all traffic and allow it to transfer into a grand promenade, as last Sunday's State Journal editorial, "Transform State St. into promenade," suggested.
It would provide many more business opportunities to thrive and be more of a destination than it is right now. It's time the city realizes State Street's full potential.
I recently spent time in Burlington, Vermont. Church Street was fabulous. I loved it. I hope there is more push for this. It could really turn State Street around.
Open pedestrian mall by spring -- Sonja Boehm
Yes! I am absolutely in favor of transforming State Street in Madison into a permanent pedestrian promenade. It is a low cost way to promote and energize our city center.
STATE JOURNAL VIEW: Removing buses, creating pedestrian mall will help Downtown Madison bounce back
I've lived in Madison for most of my 45 years and have always loved events that close some blocks of the street for community events. During those times, I've often thought "Why don't we do this all the time?" And who isn't annoyed or scared by the buses roaring past as we try to dine outside and support our local, vibrant businesses?
Please, please, please. We need this this spring.
Sonja Boehm, Cottage Grove
Madison should grow and evolve -- Tabatha Barnaby
I do agree with last Sunday's Wisconsin State Journal editorial on converting State Street into an outside park, art, entertainment and restaurant area in Madison.
Why would a taxi or bus need to drive down State Street? They still have the end of the blocks to drop off. I have lived in Colorado. I am very familiar with Pearl Street, which is the kind of pedestrian mall State Street could become.
It's a brilliant idea. We need to grow and evolve.
Tabatha Barnaby, New Glarus 
Mall might bring State Street back -- Mike Pressman
I used to work near Wall Street in New York City. The streets were made into promenades at lunch time.
It was great to see people walking to get lunch or to shop. It would be great for State Street in Madison to do this for all or part of the day.
Let's bring State Street back.
Mall would make State Street better -- Paula Wise
Since I first visited Madison in 1987, I was impressed with State Street and wished vehicles were not allowed.
How wonderful if it could finally become a pedestrian-friendly mall.
Pearl Street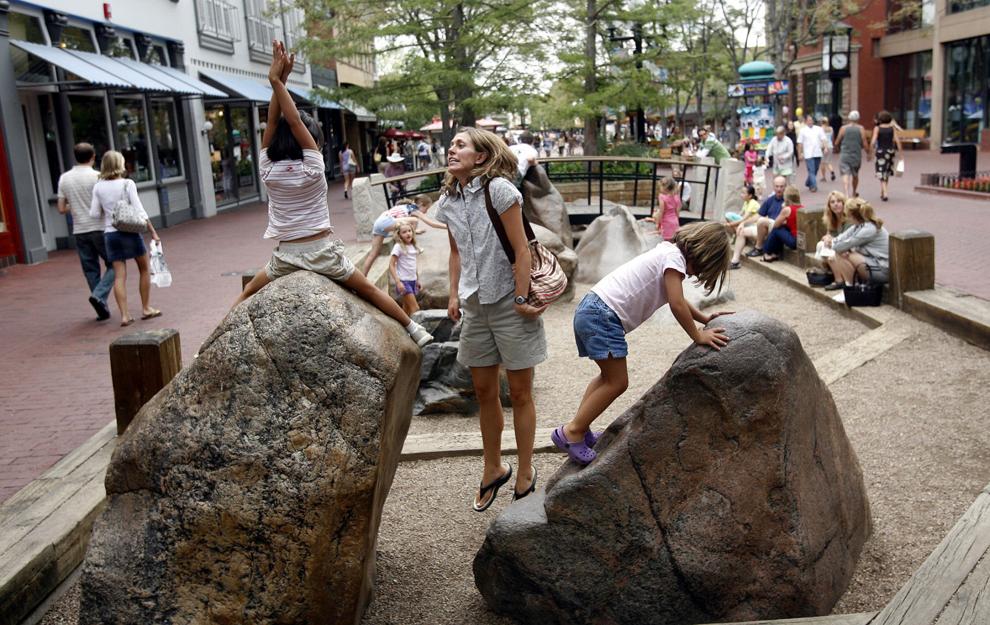 State Street mall would be exciting -- Joan Traubenberg
My husband and I lived in Longmont, Colorado, for 15 years before moving to Sun Prairie seven years ago to be closer to our grandchildren.
Boulder, Colorado, was only a short 10 minute drive from Longmont, and we went there often. Pearl Street was a fun destination any time of year, but especially in the summer when street musicians and buskers were performing. Several times a year the city would hold art or craft fairs on the Pearl Street mall.
We always took visitors to Pearl Street whether something was going on or not. It was fun to grab a coffee or ice cream and sit on a bench and people watch. Of course we enjoyed all the shopping, cute, kitchy shops and an abundance of local restaurants.
I vote "yes." Madison could benefit from a pedestrian mall such as Pearl Street. It's exciting to think about. I hope it happens.
Joan Traubenberg, Sun Prairie
Trucks can make deliveries early to State Street promenade -- William Sweeney
I agree 100% that State Street should be a pedestrian mall.
This is something that should have been done years ago. We do not need buses and taxis there at all. Delivery trucks could have access until 10 a.m. daily.
I think this move would benefit not only State Street but all of Downtown.
City must manage violence Downtown -- Mark Wilson
Turning State Street into a pedestrian mall is long overdue.
But people, including me, won't come unless the city can get a grip on the violence. 
How to save Madison's struggling Downtown
Business will thrive on new promenade -- Larry and Jennie Larson
Taking buses and cabs off of State Street would be an improvement to help jump start businesses during this pandemic.
Let's bring this beautiful area of Madison forward. Businesses can use it to attract people, and they will come to shop, eat and more -- with no traffic and plenty of open space.
Let's change it. Let's build it. People will come, and businesses will thrive. 
Larry and Jennie Larson, Madison
Pedestrians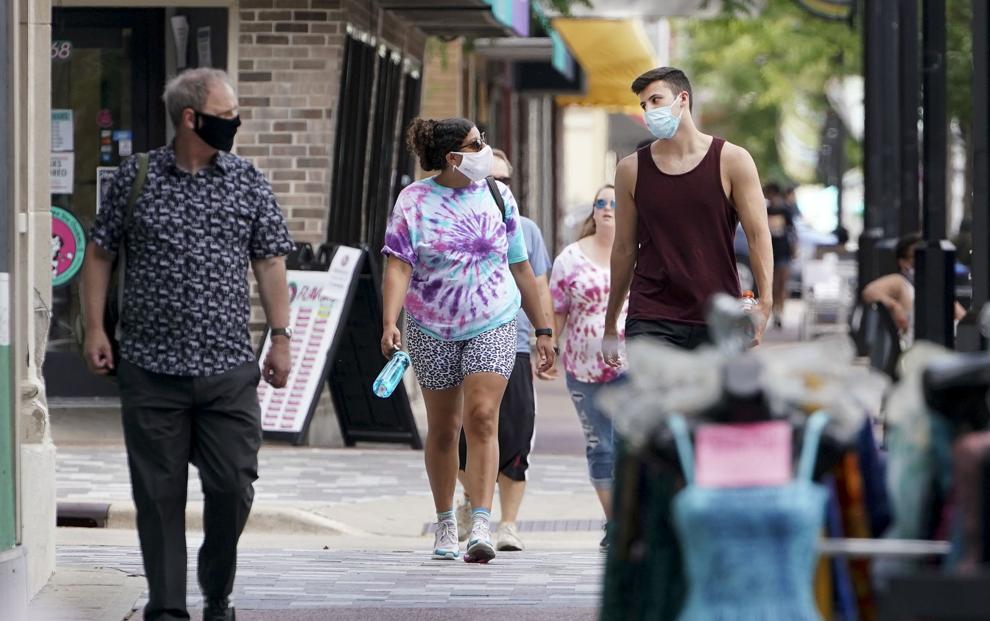 Pedestrian mall is a no-brainer -- Scott Faris
My brothers live in Burlington, Vermont, and the Church Street pedestrian mall is just wonderful.
Converting State Street into a similar setting is a no-brainer. It would attract visitors and talented retailers and restaurants and taverns in a safe and well-decorated environment.
State Street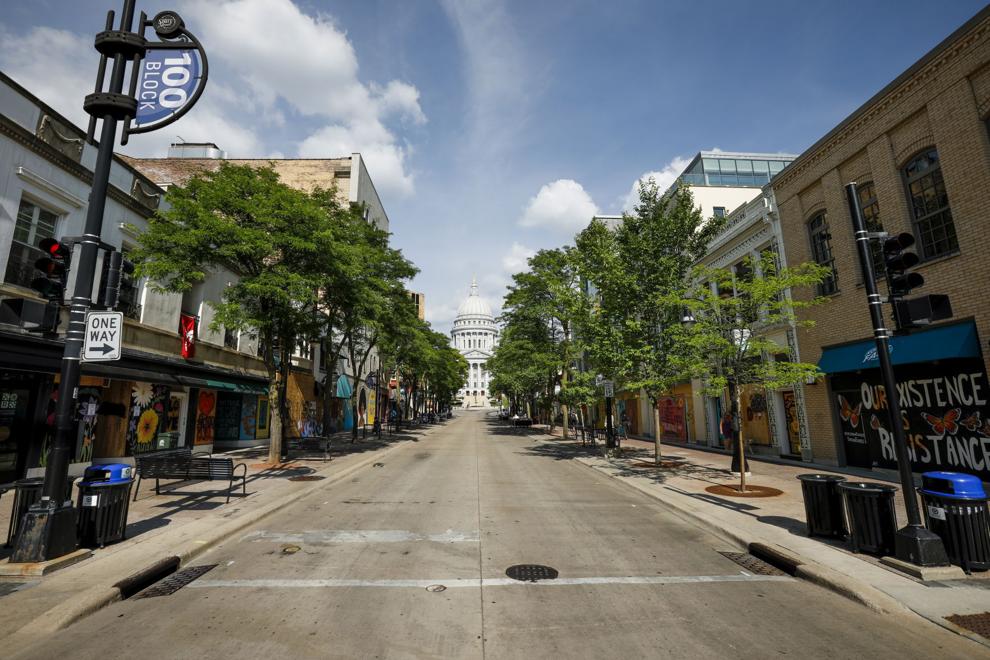 State street must change to survive -- Mark Schmitz
State Street must transform to survive.
As a Madison native, resident of the 400 block in the 1980s, and member of the State Street Design Committee in the 2000s, I write with years of study and conviction behind this critical next step.
I have visited Pearl Street in Colorado and Church Street in Vermont myriad times and am witness to their profound business and community success through converting to pedestrian mall strategies.
The fact that our Isthmus geography prohibits that conversion is simply not true. Metro Transit can make this work. Period. We can all make this work.
Our city must initiate a very real renaissance, and State Street is the place to start. It's always been the spine of our future.
Get it done, Madison. I'm in.
Pandemic pushes us to be outside -- Bill Kessler
We should absolutely transform State Street in Madison into a pedestrian promenade. 
The post-COVID-19 world will at least partially embrace being outside on a more regular basis. The buses add nothing and can be re-routed with little additional cost or delay.
The pedestrian freedom to cross streets and shop without fear of a bus is major benefit, and the vibe will be spectacular.
Outdoor seating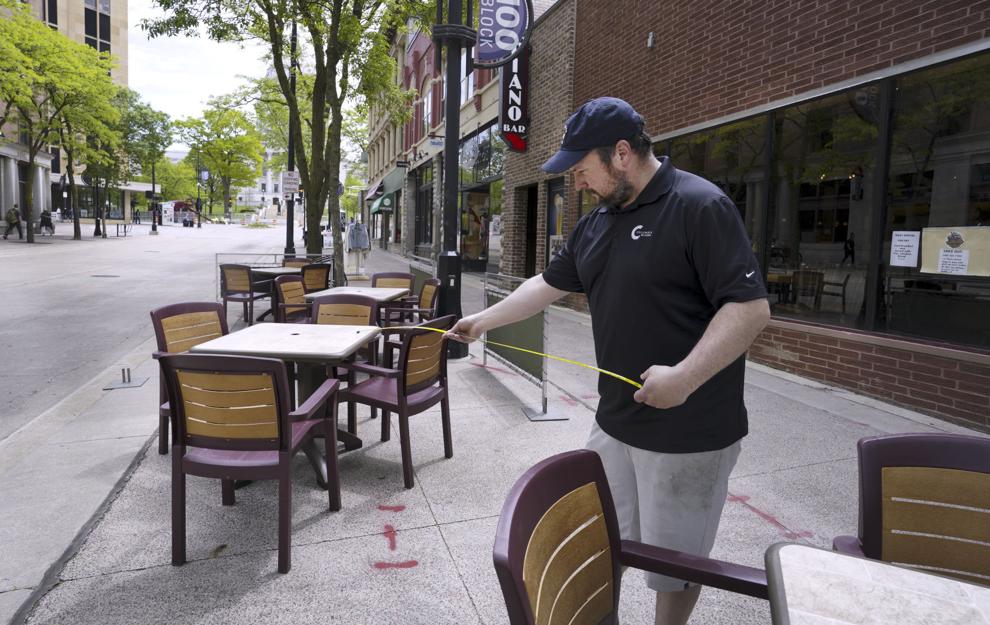 Promenade will bring people Downtown -- Julie Brummel
I think transforming State Street into a pedestrian promenade is an absolutely wonderful idea.
My husband and I live on Lake Monona but have not been to Downtown Madison for over a year. This improvement will get us Downtown for sure.
Pedestrian mall is better for all -- E. Rick and Marnie Beebe
We've been sending letters like this to Madison mayors since 2002: Please take the buses and police vehicles (except in emergencies) off State Street from 10 a.m. to 10 p.m. every day of the week.
The noise, gas fumes and congestion reduce the attraction of the street for exercising, shopping and socializing. The current arrangement with buses and police vehicles on State Street confines people to very narrow sidewalks that inhibit comfortable walking, relaxed shopping, and outdoor dining. Please put officers on foot and bicycle.
Buses can intersect State Street, and stops can be provided at the Capitol Square, Fairchild and Dayton, Henry and Johnson, Gorham, Gilman and Broom and Lake, thus not changing the distance a bus user would have to walk to get anywhere on State Street from what they currently walk with the buses going from stop to stop on the street.
Allow the street to be used as a walking mall, and for small vender wagons and outdoor dining areas. This will increase pedestrian traffic and facilitate pedestrian flow.
The enactment of this proposal will allow us to return to State Street for exercise, shopping and dining, and increase the number of people able to use that area of Madison more comfortably.
E. Rick and Marnie Beebe, Verona
Crowd clapping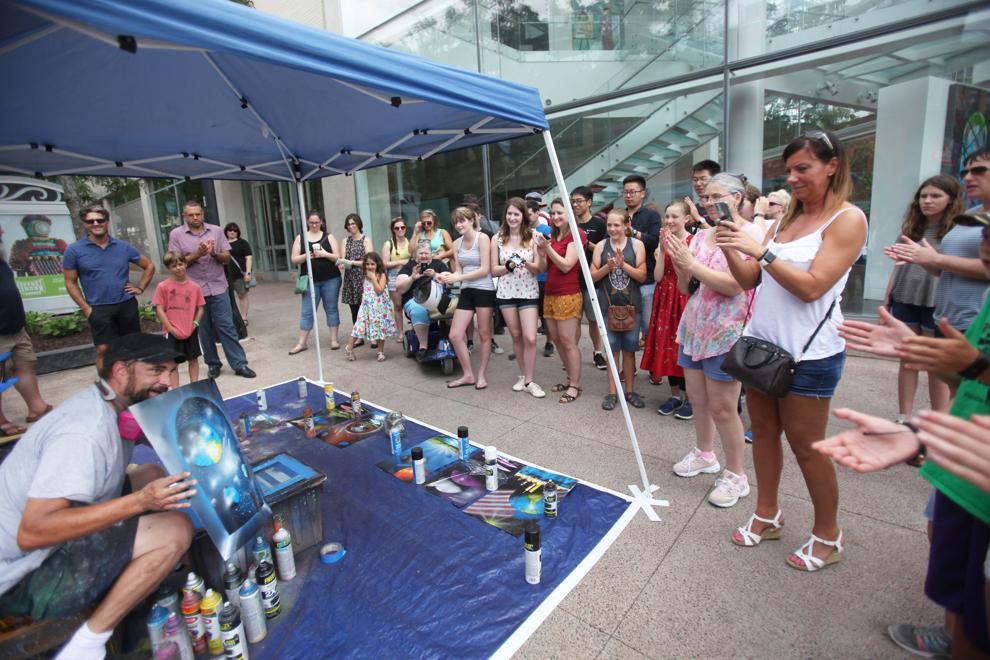 State Street is perfect for mall -- Greg Capaul
I grew up in Monona and graduated from UW-Madison. Go, Badgers!
I have lived in Colorado since 1984. One my family's favorite places to go is the Pearl Street Mall, which is the most common place in Boulder, Colorado, for people to shop, eat, watch performers, and enjoy the outdoor atmosphere.
State Street would be perfect for a similar outdoor mall.
Greg Capaul, Golden, Colorado 
Pedestrian malls make cities better -- Joanne La Vergne
Though I no longer live in Madison, I think the best years of my life were spent there in the 1940s, '50s and early '60s. State Street was always the place to go. Since then, I have lived in many places around the world, and the best places were always those with a vibrant pedestrian mall.
When I saw all those rioters vandalizing State Street on the news reports, I was deeply saddened. That cannot be happening in Madison. I know times have changed everywhere. I remember in my teens walking anywhere, alone, in complete safety in Madison.
I hope the Madison City Council takes up this idea. 
Joanne La Vergne, Turner Valley, Alberta, Canada