When President Donald Trump returns to Wisconsin next year to campaign for re-election, he'll have a tough time providing voters with a credible explanation for why the national debt has reached a record of more than $22 trillion. That's $2 trillion more than the day he took office.
The president undoubtedly will point a finger at House Speaker Nancy Pelosi and the Democratic Party, as he often does on Twitter. But Wisconsin voters will remember that Paul Ryan, a Janesville Republican, was speaker of the House for the first two years of Trump's presidency. It was under Republicans' watch that the annual federal budget deficit hit $779 billion, up $113 billion from the previous year.
Most of the current deficit is the result of spending increases and tax cuts, according to an analysis by the nonpartisan Committee for a Responsible Federal Budget. Indeed, had lawmakers just sat on their hands, the deficit would have reached its lowest level since 2007.
"On our current course, Americans will soon face record levels of debt, leading to slower income growth, increased interest payments, and less opportunity," Committee President Maya MacGuineas said.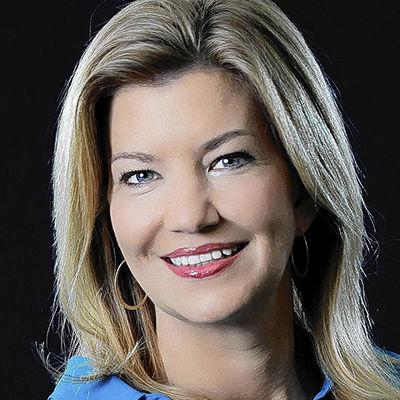 Trump's proposed budget for fiscal year 2020 would make things worse. It continues a long-running, bipartisan tradition of reckless spending in Washington that will burden our children and grandchildren with deep debt. The proposal calls for a greater increase in military spending than even the Pentagon requested, $8.6 billion for a wall that Trump repeatedly claimed Mexico would pay for, and close to $2 trillion in cuts to Medicare, Medicaid and similar programs. It calls for $7.8 trillion in borrowing over the next 10 years.
The plan predicts the nation wouldn't have a balanced budget for 15 years.
The DOD included Truax Field on a list of military sites that could see funding for projects diverted to border wall construction.
That's unrealistic, though, because the forecast is based on annual economic growth of 3 percent, a full percentage point higher than independent forecasters say is likely.
The nonpartisan Concord Coalition, which long ago began warning of the danger of the national debt, says this budget, like others from the Trump administration, "reflects little real interest in the hard work of unwinding the structural issues that drive federal spending projections higher than revenues: population aging, rising health care costs and an inefficient tax code."
When campaigning in the swing state of Wisconsin last year, Trump spoke highly of his business acumen and his ability to negotiate a deal. Before he reappears here to ask voters for another term, he needs to display those skills, not just for the sake of his candidacy but for the sake of future generations who will have to pay for his costly failure to deliver on his promise to reduce the national debt.