Madison's signature shopping and entertainment corridor Downtown is struggling and needs help.
Windows were boarded up on nearly half of State Street's 150 storefronts last week. Many shops were empty, and foot traffic was light despite a sunny Thursday with mild winter temperatures.
COVID-19 fears and restrictions have kept people away. So have periodic looting and vandalism that spun out of local protests over police brutality in Minneapolis, Kenosha and elsewhere.
The Madison City Council has mostly rejected modest financial assistance for State Street businesses, about 70% of which have been locally owned, including 62% by women or people of color. The city's inaction is frustrating and wrong.
Yet one dramatic improvement should be relatively inexpensive and can start quickly — by spring — if city officials begin planning now:
Madison should finally take city buses off of State Street and turn the entire length of the street into a pedestrian mall. This would allow shops and restaurants to take over more public space outside, where the risk of contracting the novel coronavirus is much lower than inside. Over time, the city could add public art, paint the street, hang lights above it, and plant trees. Once the pandemic eases, public events could draw large crowds.
Think of Pearl Street in Boulder, Colo., or Church Street in Burlington, Vermont. Lots of cities — including in cold weather climates — have had great success in creating fun open walkways where residents and visitors alike love to eat, stroll and shop.
State Street badly needs an injection of energy and imagination to bring the public back and keep our city's Downtown strong.
Decades ago, Madison closed the 700 and 800 blocks of State Street to vehicle traffic — including buses and cabs. Today, Library Mall bustles with food carts, music and people strolling by or hanging out, especially when UW-Madison is in session.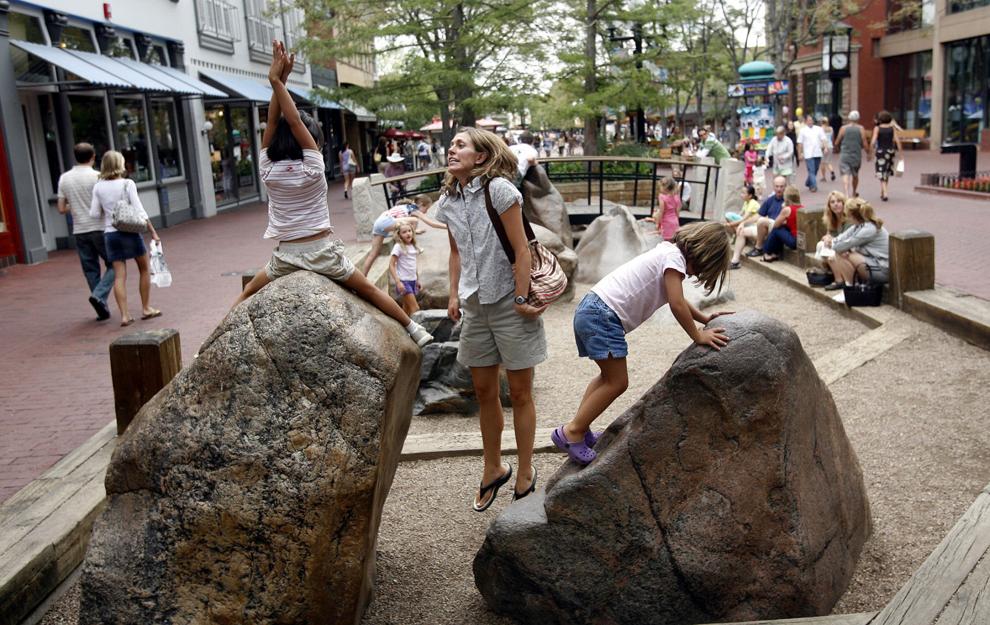 Now is the perfect time to extend this engaging space for pedestrians all the way to the Capitol. The 400, 500 and 600 blocks already have lighter bus traffic anyway. And rerouting buses around State Street or to cross streets should speed travel times, a goal of Mayor Satya Rhodes-Conway's. Instead of stopping block after block after block for crowds of pedestrians, city buses could run near State Street but not on it. The general public has been banned from driving cars and trucks on State Street for decades.
Besides protecting people from COVID-19, a long pedestrian mall with lots of space for cafes and vendors will foster a big-city vibe, which helps to attract and keep creative young people. It will be fun for everyone.
The city's successful "Streatery" program has provided some restaurants with more space to seat customers outside in what used to be parking stalls or lanes of traffic. Pinckney Street is a prime example.
Madison should multiply this successful effort by removing buses and cabs from State Street and letting pedestrians take over. Doing so will bring back business and jobs. It will excite shoppers, diners and attract more tourists and events.
Turning State Street into a grand promenade has been talked about for decades. Now is the perfect time to finally do it.