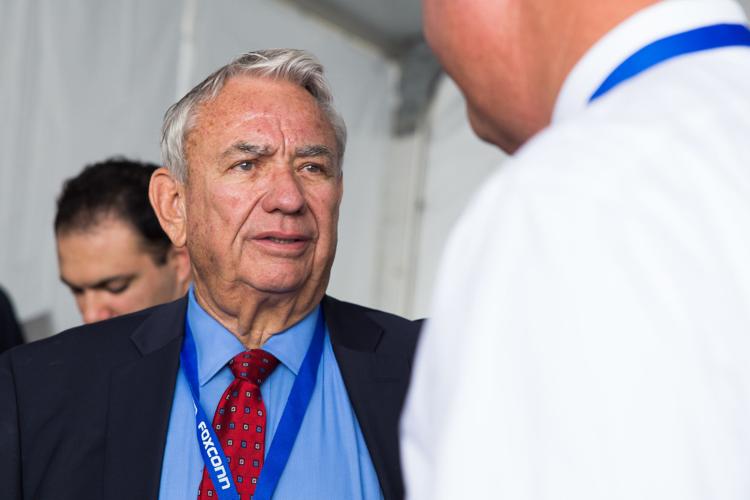 An elder statesman of Wisconsin politics and the Republican Party wants to change how voting districts are drawn to reduce partisanship at the statehouse and in Congress.
He's right. None of Wisconsin's races for eight seats in the U.S. House of Representatives on Nov. 6 was decided by less than double-digit margins — even though statewide races for governor and attorney general were incredibly close. And for the state Legislature, only 11 of 99 Assembly seats and 5 of 17 Senate races were decided by single digits, with many incumbents going unchallenged.
In this week's political podcast, Milfred and Hands talk turkey about good things happening in Wisconsin politics that voters should be thankful for.
Compare that to the election results in neighboring Iowa, which ended partisan gerrymandering decades ago by assigning the task of redrawing congressional and legislative districts after each major census to a nonpartisan state agency. The agency is insulated from politics and required to draw the lines as compact and neat as possible, without concern for the fate of incumbents.
You have free articles remaining.
In Iowa on Nov. 6, three of the state's four congressional seats were decided by single-digit margins, as were 19 of 100 state house seats and 8 of 25 state senate seats. That's a lot more competition than in Wisconsin.
And as Thompson correctly noted during his talk in Milwaukee, tighter races during general elections make politicians more likely to work with members of the other party on bipartisan solutions. When politicians have safe seats, they worry more about competition from within their own parties during primaries. And that makes them less likely to compromise and more likely to take extreme positions.
Unfortunately, Thompson isn't embracing the Iowa model — at least not yet.
OUR VIEW: Gov.-elect Evers' veto pen, public outcry should stop Fitzgerald and Vos from cheating voters
"I'm not ready to go to the Iowa commission yet," he said. "There has to be some way the Legislature plays a role. But there has to be some better competition."
We hope Thompson warms to the Iowa solution soon, because it has proven successful. Besides producing more competition, accountability and choice for voters during elections, Iowa's nonpartisan process doesn't get tied up in court, so it doesn't cost taxpayers millions of dollars in legal fees. Both Republicans and Democrats in Iowa accept the process as fair. And while the politicians in Iowa don't draw the lines, they still vote to approve the finished maps, and can send them back for revisions.