Traditional education works for a lot of young people in Madison.
It hasn't worked for a lot of the city's Black children.
That's why Kaleem Caire — who struggled and felt invisible at West High School, only to succeed at UW-Madison and Harvard Business School — wanted to start a new kind of school in his hometown a decade ago.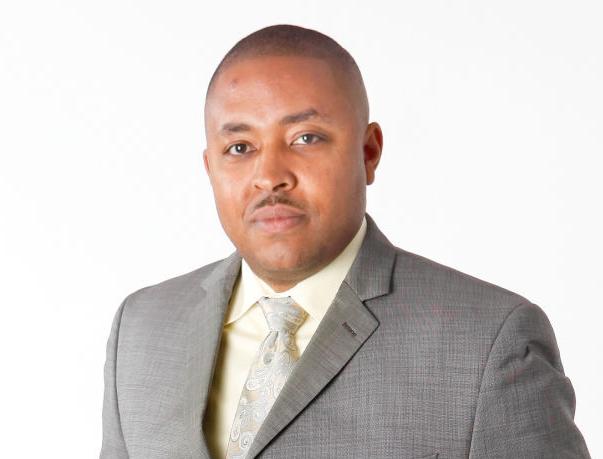 His Madison Preparatory Academy would have catered to teenagers of color, offering a diverse teaching staff, high expectations, longer school days, a year-round schedule, same-sex classes, uniforms and required extracurricular activities. He even wanted to grade parents on their involvement at the school.
The Wisconsin State Journal editorial board strongly and repeatedly endorsed the idea, recognizing something big needed to happen for disadvantaged students who weren't graduating and succeeding in life.
But the Madison School Board, long suspicious of public charter schools, rejected Madison Prep on a 5-2 vote in late 2011. It was a disappointing setback.
Caire didn't give up. Instead of the middle and high school he had envisioned, Caire launched a preschool on Madison's South Side, an area that badly needed more child care options, especially for young single mothers earning lower wages. One City Early Learning Center gradually expanded into a public elementary charter school called One City Schools. Republican state leaders allowed the University of Wisconsin System to authorize One City, independent of the local school district. Tony Evers (then the state superintendent of public instruction, now the Democratic governor) steered grant money to the effort.
All of that led to last week's exciting announcement that One City Schools — now serving 167 mostly children of color — plans to buy an office building in Monona, where it will become a 4K-12 public charter school.
Caire called it "vindication." We call it determination, with lots of promise for innovation that will help all area schools, not just One City. That's because what works at One City can be replicated. And what doesn't work can be revised. Caire plans to incorporate many of the ideas he had for Madison Prep.
The Madison School District shouldn't view One City's dramatic expansion as competition. The school can be a partner in helping more young people across the region succeed in academics and life. That's good for everybody.
Unlike traditional schools, One City will have an easier time trying new approaches because it's starting from scratch for grades three and above.
Pleasant Rowland, the philanthropist who founded American Girl doll company of Middleton, gave One City Schools $5 million in 2019 to stabilize its budget. Now she's giving $14 million for One City to purchase the building in Monona that, by 2024, could be serving 900 K-12 students, with One City's preschool and 4-year-old kindergarten staying on Madison's South Side.
The Madison School District deserves credit for improving outcomes for students of color in recent years. For example, only 48% of Black students were graduating on time from Madison high schools when Caire proposed Madison Prep a decade ago. That compared to 87% of white, 82% of Asian and 57% of Hispanic students.
Today, 67% of Black students are graduating in four years from the Madison district, according to the latest state data. That compares to 93% of white, 91% of Asian and 81% of Hispanic students.
Yet the disparities along racial and economic lines remain large, and virtual learning during the pandemic will only exacerbate those gaps.
That makes One City Schools, which will be free to attend, easy to root for. It plans to offer learning paths in business, science, health care and education. It will start offering internships at local businesses for students in eighth and ninth grades. It will offer college credits for its high schoolers as well as industry certification, including a culinary program. And it might seek a performing arts school if the Madison School District doesn't create one.
Rowland's generous donation and Caire's relentless pursuit of better schools for students of color deserve celebration and broad community support.