Politicians of all stripes.
Nurses and doctors on the front lines of the pandemic.
The list of guest columnists who wrote for the Wisconsin State Journal's editorial page during the past year is long, diverse and impressive. We learned a lot from their insights and expertise, and we hope you did, too — even if you disagreed with, or were skeptical of, some perspectives.
The State Journal is committed to offering a wide range of views on our opinion pages, both in print and online. In fact, we provided a lot more space in the newspaper and on madison.com during 2020 for reader and guest submissions than we did for our own editorials by the Wisconsin State Journal editorial board. It's all part of the lively yet civil mix of free speech that's so vital to our democracy — and that our newspaper has been championing for 181 years. The debate and healthy exchange of ideas helps lead our community, state and nation forward.
Today we honor all of our guest columnists from 2020 by publishing their names. We also list our syndicated columnists who write for some of the top newspapers and media outlets across the country.
On Sunday, we'll list the names of more than 1,200 State Journal readers whose 1,800 letters to the editor were published during 2020.
Whether you are an expert in your field or an everyday citizen who has something to say about your community, we encourage you to continue to send your views to your trusted daily newspaper at wsjopine@madison.com. (Please include your address and phone number for verification purposes. Guest columns run about 500 words. Letters to the editor are about 200.)
While you're at it, renew or start your subscription at madison.com/subscribenow. You'll be supporting the most in-depth journalism in Wisconsin, as well as your community's best place to discuss public policy and decisions.
Here's to another year of great commentary on the editorial page in 2021 that makes us all think a little harder and exposes us to new ideas. All of our guest columnists from 2020 are listed below:
Steve Ackerman, UW–Madison professor of atmospheric and oceanic sciences
Dan Adams, attorney, Milwaukee
Masood Akhtar, president, We Are Many — United Against Hate
Jonathan Anderson, former Wisconsin journalist
Deb Archer, president and CEO, Destination Madison
Rep. Tyler August, R-Lake Geneva
Ty Babinski, board member, Wisconsin Coalition of Virtual School Families
Jake Baggott, executive director, University Health Services, UW-Madison
Charles W. Baird, California State University
Nila Bala, criminal justice associate director, R Street Institute
Rep. Samba Baldeh, D-Madison, and Madison alderman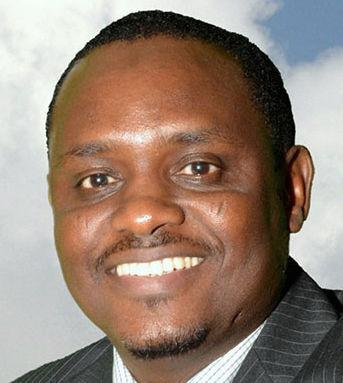 Julianna Baldo, senior, Madison Memorial High School
U.S. Sen. Tammy Baldwin, D-Madison
Colleen D. Ball, appellate lawyer, Milwaukee
Mary Battenfeld, clinical professor of American and New England studies, Boston University
Stephen Blitz, retired real estate lawyer, Republican Voters Against Trump
Stephanie Bloomingdale, president of Wisconsin AFL-CIO
Thomas J. Bollyky, director of global health program, Council on Foreign Relations
Lindsey Botts, Wolves of Douglas County Wisconsin blog
Doug Bradley, chief public information officer, UW-Extension
Zach Brandon, president, Greater Madison Chamber of Commerce
Barry Burden, director, Elections Research Center, UW-Madison
George W. Bush, 43rd president of the United States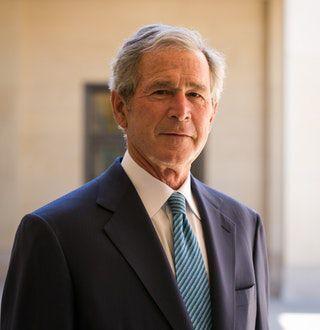 W. Joseph Campbell, professor of communication studies, American University
Crystal Cazier, Global Health Initiative, George W. Bush Institute
Lisa Cestkowski, journalist
Mo Cheeks, former Madison City Council member
Dave Cieslewicz, former mayor of Madison
Denise Collins, Greenfield City Council
Dr. Paige Condit, pediatrics resident physician, UW Hospitals and Clinics
Bill Connors, executive director, Smart Growth Greater Madison
David Couper, Episcopal Church priest, former Madison police chief
Sen. Robert Cowles, R-Green Bay
Steve Cramer, professor of civil and environmental engineering, UW-Madison
Dawn Crim, secretary-designee of the state Department of Safety and Professional Services
Tim Cullen, former Wisconsin Senate majority leader
Don Daugherty, Wisconsin Institute for Law and Liberty
Dirk J. Debbink, retired vice admiral, United States Navy
David Dodson, former Republican candidate for U.S. Senate
Donald Downs, professor emeritus, UW-Madison
Robert Driscoll, Milwaukee attorney who studied under now Justice Amy Coney Barrett
Bill Dwyre, former sports editor, Los Angeles Times
John M. Eason, associate professor of sociology, UW-Madison
Analiese Eicher, chair, Dane County Board
Patrick Elliott, Freedom From Religion Foundation
Tom Emery, historical researcher and writer
Danielle Endvick, Wisconsin Farmers Union
Rick Esenberg, president, Wisconsin Institute for Law and Liberty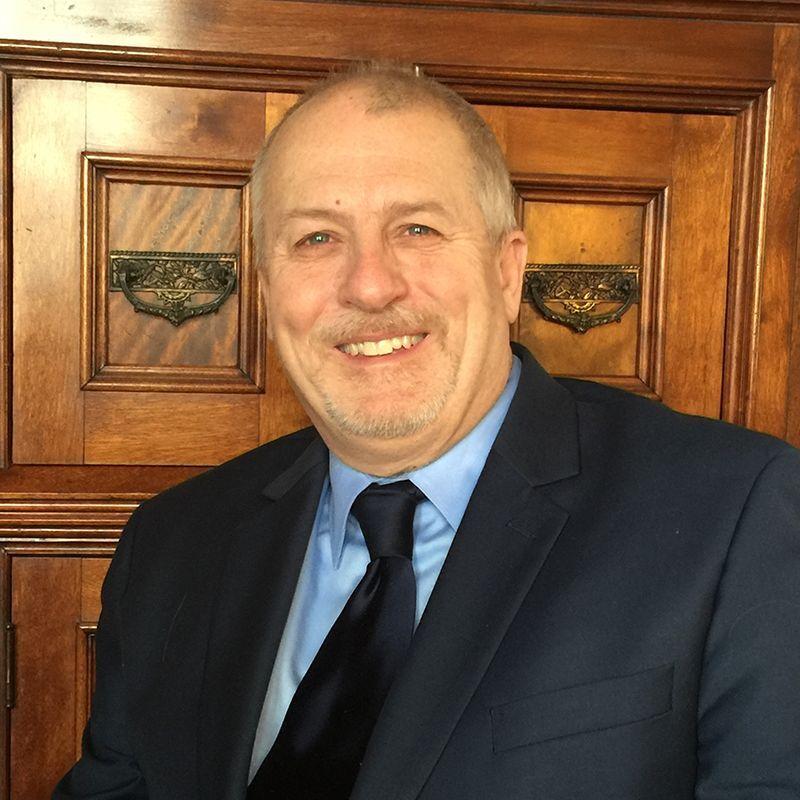 Heidi Li Feldman, professor of law, Georgetown University
Liz Fentress, Citizens' Climate Lobby
U.S. Rep.-elect Scott Fitzgerald, R-Juneau
John Foust, computer consultant, Jefferson
Brian Fraley, Republican political consultant
Allison Frankel, Human Rights Watch and the American Civil Liberties Union
Dan Frei, board member, Madison Professional Police Officers Association
U.S. Rep. Mike Gallagher, R-Green Bay
David Goldenberg, Midwest regional director, Anti-Defamation League
Diane C. Gooding, professor of psychology, UW-Madison
Howard Gorrell, Republican opponent of partisan gerrymandering in Maryland
Avi Gupta, reigning "Jeopardy! Teen Tournament" champion, Stanford University
Camille Haney, co-chair, Friends of Forward Committee
Kamala Harris, vice president-elect of the United States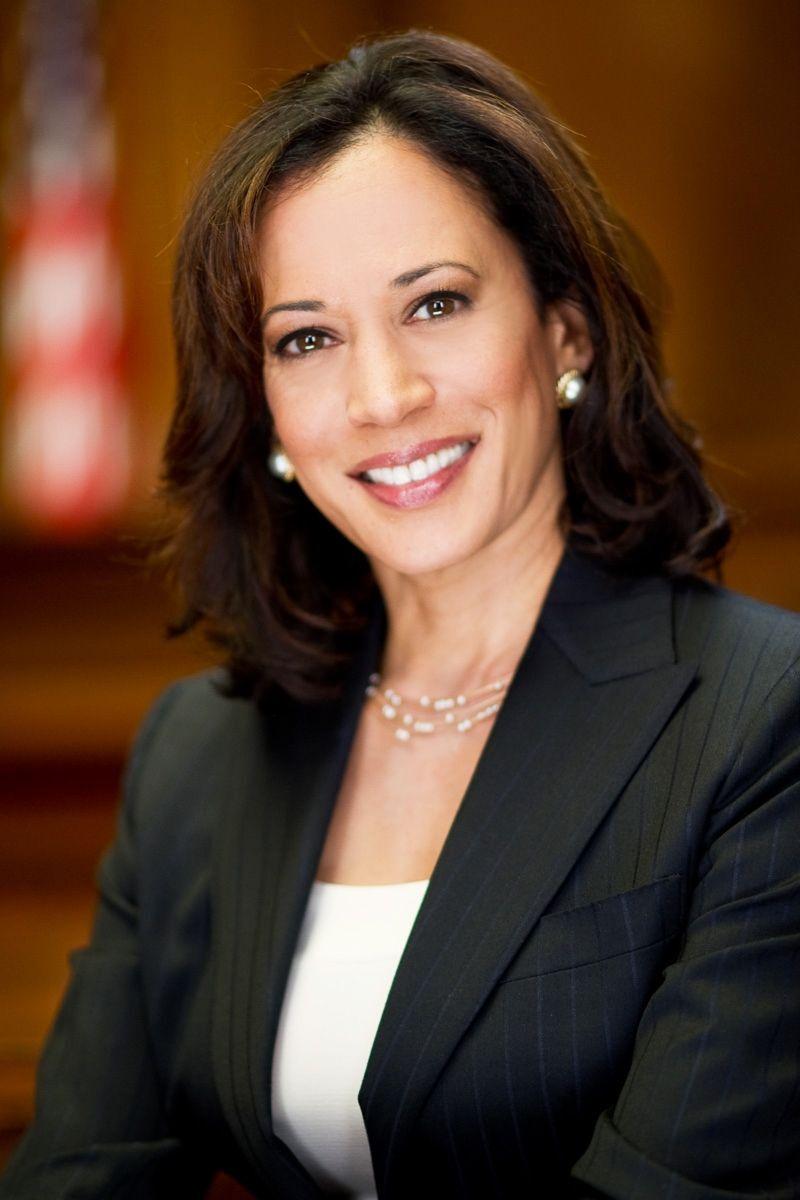 Natalie A. Harris, media defense lawyer, Chicago
Jay Heck, executive director, Common Cause in Wisconsin
Christopher Heimerman, author, "40,000 Steps"
Melinda Heinritz, executive director, Schools Make Madison Advocacy
Elizabeth Heubeck, Baltimore-based freelance writer
Rep. Gordon Hintz, D-Oshkosh, Assembly minority leader
Jeff Hoffman, NAIOP Commercial Real Estate Development Association
Mike Holmgren, former head coach of the Green Bay Packers
Scott Huiras, retired insurance executive and attorney
Dr. Barbara Humme, family physician, Greenfield
Jean Hunleth, assistant professor of public health, Washington University
Greg Hutchins, Wisconsin's 4-H youth development director
Bradley Hutter, president, Smart Growth Greater Madison
Donald J. Hying, bishop of the Catholic Diocese of Madison
Nick Hylla, executive director, Midwest Renewable Energy Association
Armando Ibarra, associate professor, School for Workers, UW-Madison
Sheldon H. Jacobson, professor of computer science, University of Illinois
Dr. Stephanie Farrell Jaeckle, pediatric psychologist
Ryan D. Jayne, staff attorney, Madison-based Freedom From Religion Foundation
Sen. LaTonya Johnson, D-Milwaukee
Michael Johnson, president and chief executive officer, Boy & Girls Club of Dane County
Jim Johnson, sheriff of Ozaukee County
Janet A. Jokela, University of Illinois
Melissa Jones, executive director, Bay Area Regional Health Inequities Initiative/Rise Together
Lisa Jones-Engel, former primate scientist and advisor to People for the Ethical Treatment of Animals
Mary Jorgensen, UW Health nurse
George Kamperschroer, former Madison Police and Fire Commission member
Sen. Chris Kapenga, R-Delafield
Josh Kaul, Wisconsin attorney general
Jennifer Kavanagh, Countering Truth Decay
Fred Kessler, former Democratic state representative
Taylor Kilgore, Simpson Street Free Press
Elizabeth Koehler, state director, The Nature Conservancy
James Kramer, Simpson Street Free Press
Mark LaBarbera, co-chair, Hunting Works For Wisconsin
Lauren Leader, CEO, All In Together
Judith W. Leavitt, professor emerita of the history of medicine, UW-Madison
Lewis A. Leavitt, professor emeritus of pediatrics, UW-Madison
Jay Lee, vice chairman, Foxconn Technology Group
Jon Levine, director, Wisconsin National Primate Research Center
Steven Lewis, Canadian health policy analyst
Harry Litman, former U.S. attorney
Bill Lueders, president, Wisconsin Freedom of Information Council
Jacki Lynn, board member, School of Architecture at Taliesin
Marina Maes, assistant professor, pharmacy, UW-Madison
Sen. Howard Marklein, R-Spring Green
Michael May, former city of Madison attorney
Scott McCallum, 43rd governor of Wisconsin
Bill McCoshen, former Wisconsin Commerce secretary
Andrea K. McDaniels, deputy editorial page editor, The Baltimore Sun
Peter McKeever, executive director, Wisconsin Association of Criminal Defense Lawyers
Ed McMahon, board chairman, National Main Street Center
Michael McRobbie, president, Indiana University
Margaret Menge, freelance journalist
Renee Moe, president and CEO, United Way of Dane County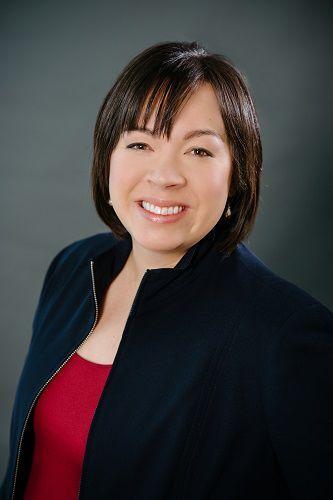 Anna Moffit, executive director, NAMI-Dane County.
U.S. Rep. Gwen Moore, D-Milwaukee
Gissela Moya, The Greenlining Institute
Levon Myers, Madison protester
Judy Nagel, retired investment officer, Wells Fargo Advisors
Peter Navarro, assistant to the president for trade and manufacturing policy, White House
Teri Nicolai, advocate for survivors of domestic violence
Paula Niedenthal, professor of psychology, UW-Madison
Rep. Todd Novak, R-Dodgeville
Jim Nowlan, retired professor of American politics
Rep. John Nygren, R-Marinette
Aissa Olivarez, managing attorney, Community Immigration Law Center
Pamela Oliver, emeritus professor of sociology, UW-Madison
Jim Palmer, executive director, Wisconsin Professional Police Association
Stewart M. Patrick, director of the global governance program, Council on Foreign Relations
Jonathan Patz, director, Global Health Institute, UW-Madison
Greg Peck, author and retired opinion page editor, The Janesville Gazette
Andrew S. Petersen, president, UW Board of Regents
Amber Petrovich, Madison native, investment writer
Mark Peysakhovich, lobbyist for the cannabis industry
U.S. Rep. Mark Pocan, D-Black Earth
Steven Potter, Madison reporter and radio producer
Gary M. Powell, teacher, West High School, Madison
Stephen Prothero, religion professor, Boston University
Angela Rachidi, poverty studies, American Enterprise Institute
Margo Redmond, former lobbyist and teacher
Brian Reisinger, chief operating officer, Platform Communications
Gloria Reyes, president, Madison School Board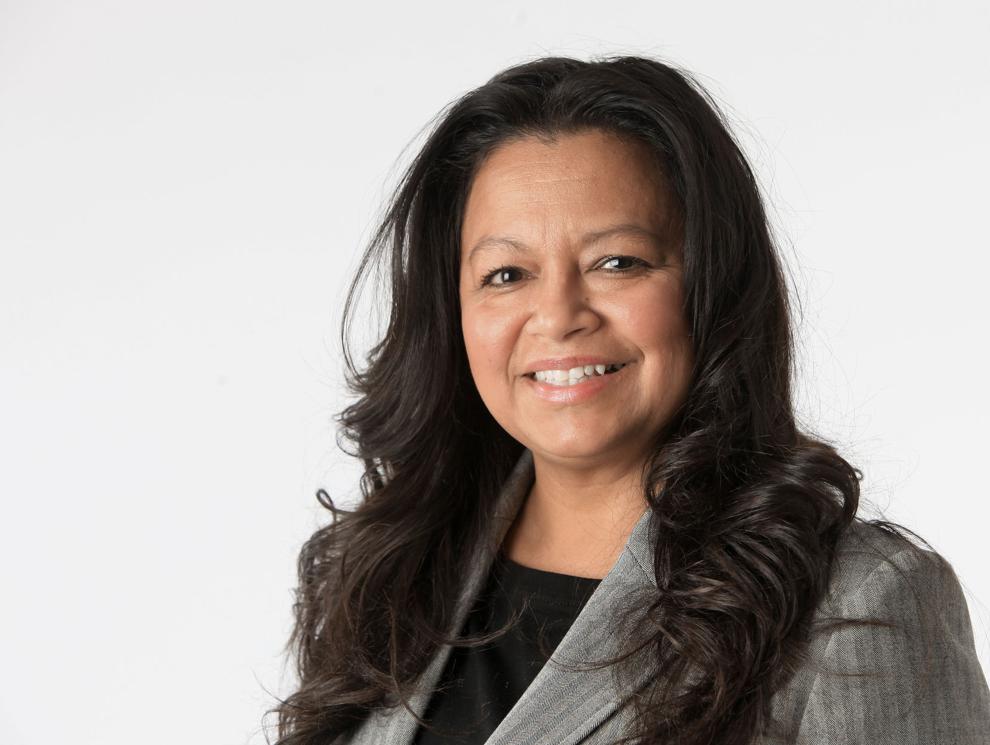 Hannah Reynolds, junior anthropology student, Princeton University
Satya Rhodes-Conway, mayor of Madison
Reid Ribble, former Republican member of Congress
Laurel Rice, doctor and professor, UW-Madison
Michael D. Rich, president and chief executive officer, Rand Corp.
Elizabeth (Buffy) Riley, registered nurse, Hayward
Barbara J. Risma, professor of sociology, University of Illinois
Sen. Fred Risser, D-Madison
Matt Rothschild, executive director, Wisconsin Democracy Campaign
Dr. Caitlin Rublee, emergency medicine physician, Milwaukee
Denice Ryan, social worker and freelance writer
Rep. Joe Sanfelippo, R-New Berlin
Ruth Schmidt, Wisconsin Early Childhood Association
Gretchen Schuldt, executive director, Wisconsin Justice Initiative
Dale Schultz, former Senate majority leader
Dan Schweiker, governing board, School of Architecture at Taliesin
Nicole Bibbins Sedaca, George W. Bush Institute
Rep. Katrina Shankland, D-Stevens Point
Susan Shapcott, owner, Change Golf Instruction
Hannah Sherfinski, student, School of Medicine and Public Health, UW-Madison
Sen. Jennifer Shilling, D-La Crosse
E.R. Shipp, journalist in residence, Morgan State University
Sen. Jeff Smith, D-Eau Claire
Julie Spray, postdoctoral research associate of public health, Washington University
Dr. James Stein, UW School of Medicine and Public Health
Walter C. Stern, assistant professor of educational policy studies and history, UW–Madison
Dan Stier, public health law consultant, formerly of Centers for Disease Control and Prevention
Dan Strause, president, Hometown Pharmacies
Rep. Lisa Subeck, D-Madison
Anand Swaminathan, attorney for family of Tony Robinson
Richie Swanson, president, Winona, Minnesota, Bird Club.
Loren Sweatt, principal deputy assistant secretary, Occupational Safety and Health Administration
Chris Talgo, Heartland Institute
Carolyn Stanford Taylor, superintendent of public instruction
Timothy Thompkins, retired affirmative action officer, Kenosha
Tommy Thompson, president, University of Wisconsin System
U.S. Rep. Tom Tiffany, R-Minocqua
Maurizio Valsania, professor of American history, University of Turin, Italy
John J. Vander Meer, CEO, Wisconsin Health Care Association and the Wisconsin Center for Assisted Living
J.B. Van Hollen, former Wisconsin attorney general
Speaker Robin Vos, R-Rochester
Rep. Don Vruwink, D-Milton
Scott Walker, former governor of Wisconsin
Don Waller, forest ecologist and conservation biologist
Ani Weaver, UW Health nurse
Christa Westerberg, co-vice president, Wisconsin Freedom of Information Council
Kathleen Wilkes, longtime labor journalist
Cheryle Wittke, Safe Communities of Madison-Dane County
Timothy Yu, president, UW-Madison chapter of the American Association of University Professors
Luis Yudice, retired assistant chief, Madison Police Department