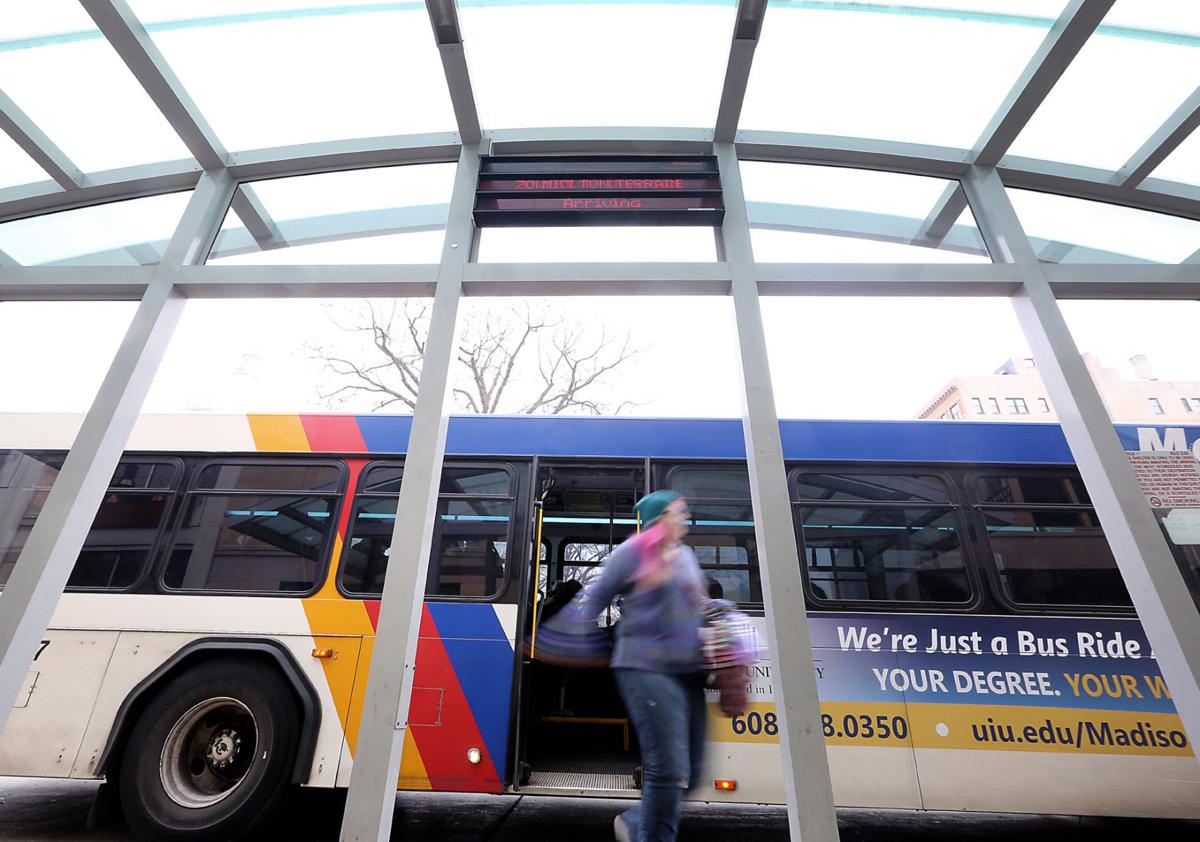 Wauwatosa and Milwaukee are cooperating with their county government to create speedy bus service from the suburb to downtown Milwaukee.
They're doing so without a regional transit authority with taxing power — something the state Legislature continues to oppose.
If the Milwaukee area can make progress on the important goal of a more efficient and popular public transportation system, Madison can, too.
Wauwatosa last month approved a "bus rapid transit" plan for faster buses along a nine-mile route from the Milwaukee Regional Medical complex in Wauwatosa to downtown Milwaukee. City and county officials in Milwaukee appear supportive and are scheduled to vote later this month.
They say the federal government would cover up to 80 percent of the estimated $45 million in cost. The money would pay for special buses, stations, ticket kiosks and dedicated lanes of traffic.
Paying at the kiosks will reduce time entering the buses. More significantly, a direct route with limited stops will cut travel time by 13 minutes, a county consultant estimated, according to the Milwaukee Journal Sentinel. The quicker, more convenient and frequent rides are expected to boost use by 30 percent, taking thousands of cars off the roads.
Madison has similarly explored creating more than 20 miles of rapid bus routes. But our city hasn't made as much progress as Milwaukee, and Madison Mayor Paul Soglin has stressed the need for a regional transit authority to pay for the system via a sales tax.
The Legislature briefly approved RTAs with taxing authority under Democratic rule, but Republicans who took power in 2010 quickly dismantled the idea. And Assembly Republicans didn't sound like their opposition had changed much earlier this year during a meeting with the State Journal editorial board.
You have free articles remaining.
Rep. John Nygren, R-Marinette, who helps lead the Legislature's budget committee, said cooperating local governments can create rapid bus systems without a state-sanctioned regional transit authority raising the sales tax to pay for it.
Milwaukee is showing that's possible, though the process and politics could be more challenging without a new revenue source.
Some drivers complain about rapid buses using lanes of traffic that they otherwise could drive in. But this ignores the benefit of reduced congestion.
Some residents and businesses along the route worry they could lose parking to dedicated bus lanes. But in Milwaukee, officials haven't decided how much of the route will actually have lanes exclusively for the buses.
The change could create minor hassles for some. In Madison, the Williamson Street neighborhood has stubbornly objected to fewer bus stops, even though that would reduce pollution and speed public transportation.
Parochial interests shouldn't trump the larger goal of faster bus trips with more riders and revenue — plus fewer cars on the roads.
Unlike most cities, Madison's Downtown is on a narrow Isthmus with lakes on either side. That makes an efficient transportation system even more crucial.
Bus rapid transit functions much like a light rail system, but at far less cost. And stations for rapid buses could encourage economic development.
Madison should follow Milwaukee's example and accelerate to a better bus system.