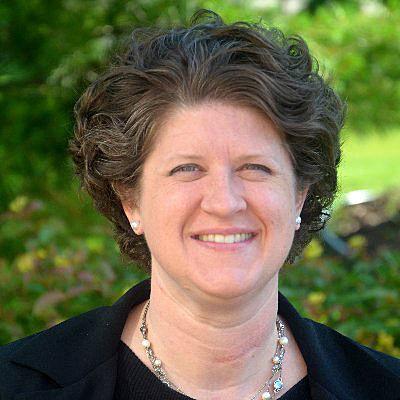 Two qualified candidates are seeking the job of state superintendent of public instruction this spring. Both offer lots of experience and success at leading Wisconsin school districts and improving learning.
The difference is that Jill Underly has shown better judgment during her campaign and is intensely focused on early childhood education to get ahead of racial and economic achievement gaps in later grades.
The State Journal editorial board endorses Underly in the April 6 election.
Underly has led the Pecatonica School District for six years in Blanchardville, about 40 miles southwest of Madison on the edge of Lafayette County. She previously worked for the state Department of Public Instruction, which she now hopes to lead. She's been an elementary school principal, academic advisor at UW-Madison, teacher and softball coach. Having taught civics, she is passionate about good government and public service.
Underly intimately understands the needs of rural school districts, which struggle with falling enrollments, longer bus rides, spotty internet, teacher vacancies and poverty. Yet her Pecatonica district "exceeds expectations," according to a neutral state rating system.
Underly started a full-day 4-year-old kindergarten program there to ensure disadvantaged children get off to strong starts. She worked through the complicated details of reopening her schools during a pandemic, long before many other districts did so. At the same time, she has respected parents who want to stay virtual. In fact, one of her own children who is on the autism spectrum has stuck with online learning. We like her attention to individualized learning.
A lot of her strategies for improving public education can be applied to suburban and urban schools.
Underly is fine with police officers in schools, but she doesn't think they should wear uniforms. That's a reasonable approach to keeping students safe while de-escalating conflicts.
We wish Underly was more open to promoting public charter schools, which have led to innovations in learning. Yet Underly pledges not to shut down charters such as One City Schools in Madison, which caters to disadvantaged students of color and is overseen by the University of Wisconsin System.
Her opponent, Deborah Kerr, is impressive, too. Kerr has successfully led the Brown Deer School District near Milwaukee for more than a decade. The district enrolls mostly students of color and "exceeds expectations," according to the Department of Public Instruction. Kerr has worked with UW-Madison to attract more talented and diverse young people to the teaching profession. She wisely supports merit pay so teachers are rewarded for their hard work and success. She isn't easy to peg politically, which we like.
Unfortunately, Kerr has repeatedly stumbled during her campaign. She needlessly drew controversy and distrust during a year of racial strife by responding in a clumsy and presumptuous way to a tweet about Black people being called the "N" word. She apologized after a backlash, though not before critics alleged she had blocked them from responding to her comment on social media.
A State Journal report also found she used her school district email during school hours last summer to set up a private consulting business while she was still working as superintendent for Brown Deer. That looks bad and suggests she was distracted from her job.
Underly was among the first generation of her family to go to college. She rose fast in the education world and has led with distinction. Underly is a better match to lead Wisconsin schools during these challenging times.