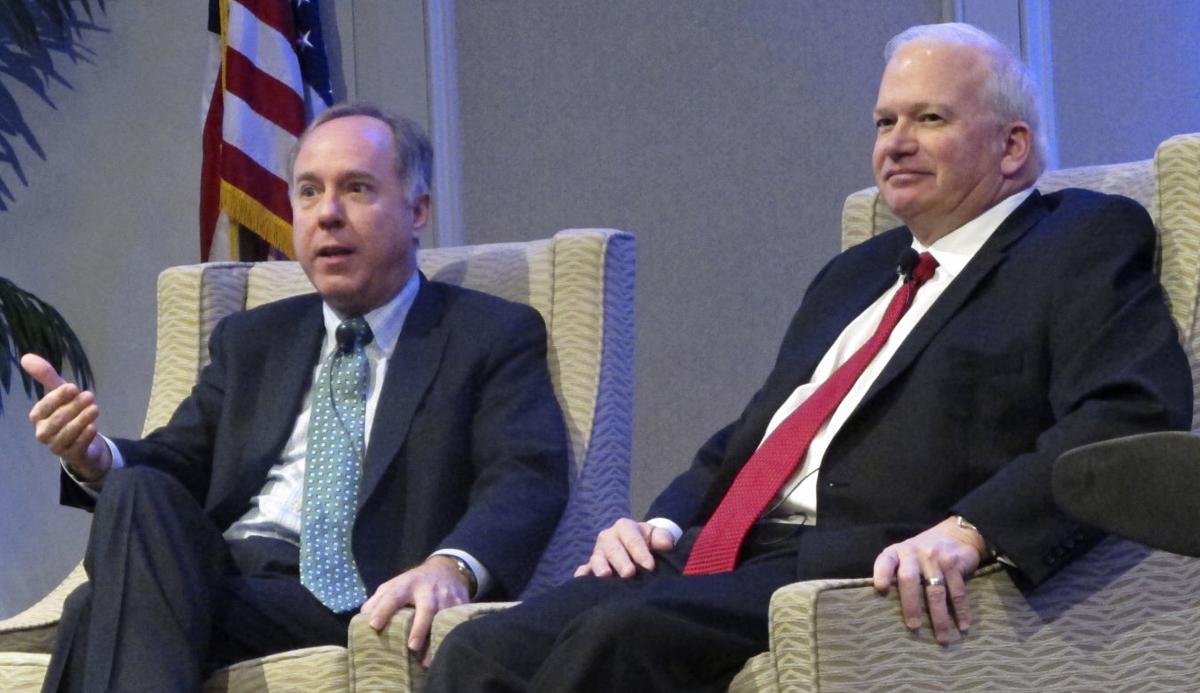 A modest yet meaningful gun restriction actually cleared the state Assembly last month before lawmakers adjourned for the year. It was the first time in years Republicans who control the Legislature endorsed anything resembling gun control.
Unfortunately, the GOP-run state Senate stubbornly refused to act, killing progress on public safety.
Student protests and voter outrage over mass shootings across the country — at a Florida high school in February, at a Texas church last fall, at an endless string of public places where innocent people have lost their lives — prompted the GOP-run Assembly in Wisconsin to inch in the right direction.
The Assembly has revived a wetland exemption bill.
In a voice vote last month, the Assembly approved stronger background checks on long guns, such as rifles and shotguns, sold by licensed dealers in Wisconsin. The amendment the Assembly added to Assembly Bill 1031 would have subjected the buyers of long guns to the same stringent checks of criminal records and other data that people purchasing handguns already face.
Assembly Speaker Robin Vos, R-Rochester, touted the broader check as a stopgap measure until the federal government improves the thoroughness of background checks conducted by the FBI's national system. The U.S. Air Force failed to report a former service member's domestic assault to the FBI, which should have prevented the airman from purchasing the AR-556 semiautomatic rifle he used to kill 26 people at a rural Texas church.
You have free articles remaining.
Despite little if any opposition in the Assembly to strengthening background checks in Wisconsin ever so slightly, Senate Majority Leader Scott Fitzgerald, R-Juneau, quickly declared the idea dead in the Senate.
"I don't see that bill moving forward," he said just hours after the Assembly gave its OK.
Why? To please the National Rifle Association? The NRA absurdly opposes virtually any limit on civilian fire power, and it has fought consistent background checks to deter criminals.
OUR VIEW: Gov. Walker's plan for more security at schools is welcome, but he also should pursue common-sense limits on firearms
If anything, the Assembly's action didn't go nearly far enough to protect the public from dangerous people who shouldn't have guns. A much more significant bill, pushed by Democrats, would have required background checks at gun shows and online, closing loopholes criminals now exploit.
Many Democrats supported a Republican bill spending $100 million to improve security, training and add police officers at schools across the state.
Republicans, in turn, should have embraced the Democratic demand for uniform background checks. The Democratic bill would have required a criminal check on most gun purchases, though not on firearms sold to dealers or law enforcement, nor on antique guns or weapons given to family members.
OUR VIEW: The failure to get something so simple done quickly that could help save lives shows how stuck Washington has become
The gun issue isn't going away. Voters should scrutinize the voting records and positions of candidates seeking seats in the Legislature this year. Voters should demand strong action.