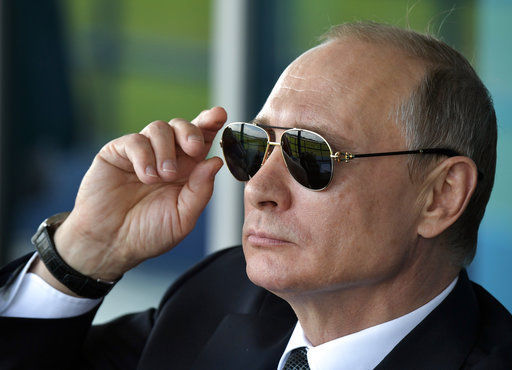 And when federal officials finally did convey the information this month to the state Elections Commission, state officials offered conflicting statements about what had actually happened.
The confusing episode was troubling, to say the least, and prompted questions about what the state has done and must do in the future to protect the integrity of Wisconsin's vote.
Thankfully, no evidence so far suggests Russian hackers gained access to voter registration information here. Wisconsin also forbids its voting machines from being connected to the internet, making them very difficult to access or manipulate.
Still, the very idea that Russia would be targeting Wisconsin in any way, for any reason, should prompt state officials to redouble their efforts to protect our computer data and systems. State leaders also should ensure that election officials have the resources they need to defend against any further meddling.
Gov. Scott Walker and the Republican-run Legislature dismantled the state's strong, independent and nonpartisan Government Accountability Board last year — just a few months before the presidential election, and only a month before Russian scanning of state computers began.
That was poor timing for such a big change, because the GAB oversaw elections.
GOP leaders replaced the GAB with two partisan commissions — one overseeing elections, the other in charge of ethics. The new entities have fewer resources and less power to investigate and spend money. And earlier this month, Gov. Walker vetoed funding for several Elections Commission positions from the state budget.
State officials last week stressed that Wisconsin's Division of Enterprise Technology routinely blocks scanning attempts of state computer systems, and it successfully stopped a potentially malicious ad from appearing on an Elections Commission computer that otherwise could have connected an unsuspecting user to "Russian government cyber actors."
Wisconsin was one of 21 states that Russian entities targeted for computer vulnerabilities, according to Homeland Security.
Whatever the Russians were trying to do, their attempt to mess with Wisconsin's election administration is highly disturbing. Moving forward, state officials must ensure that voting data and machines stay safe. And if that costs more money, voters should support higher expense for greater security.
For starters, the Elections Commission should encrypt the state's voter registration website while strengthening its password protections. Election officials also should step up their monitoring of voting machines and any private vendors who service them.
The integrity of Wisconsin's election system must be an even higher priority now that Russian hacking attempts have been uncovered so close to home and at the heart of our democracy.