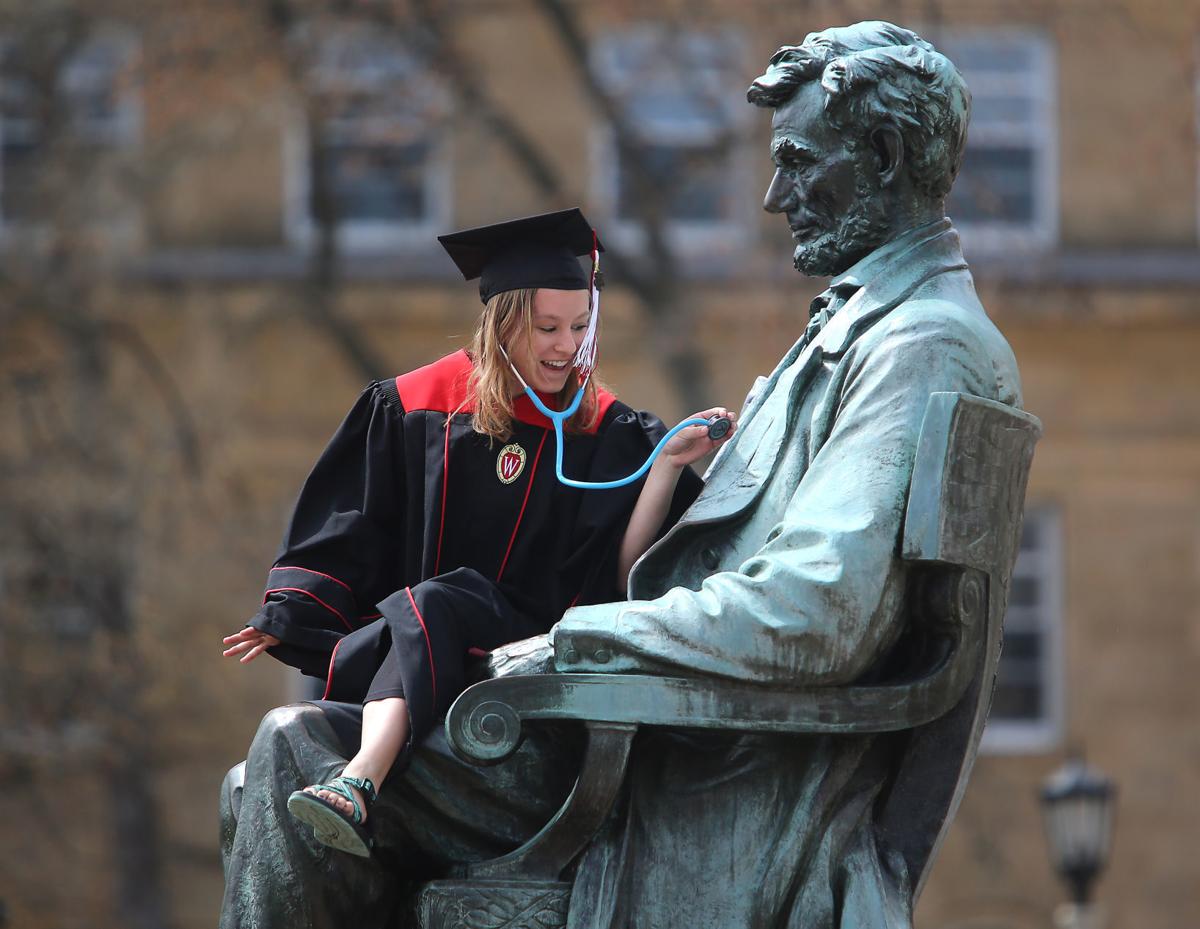 Freezing tuition for in-state students at public colleges and universities is welcome help for Wisconsin families. But state leaders need to be realistic. Unless the state can provide better funding, too, the freeze will continue to harm schools.
Costs to run a top-ranked university increase every year, outstripping inflation. Higher education is labor-intensive. Schools must compete for educated workers and pay for benefits such as health care. They also rely on state-of-the-art facilities and technology.
Politicians in both major parties find a tuition freeze appealing because it plays well with the public. But when tuition stays static, leaders need to make up the difference. If in-state students get a break, somebody needs to pay more.
Years of tuition freezes and drooping state aid have stung the University of Wisconsin System. That's not a prescription for maintaining top universities, especially UW-Madison.
That would bring the total duration for which the freeze had been in place to a decade.
As the State Journal recently reported, the state is providing $2.14 billion to UW System in the current two-year budget, or about $175 million less than in the 2009-11 budget, or $624 million less when adjusted for inflation.
You have free articles remaining.
That's a big bite that cost-saving tricks cannot surmount. UW System has tapped some of its financial reserves to get by, but that can't continue indefinitely. If we want a top university system preparing our future workforce for quality jobs, continued net cuts won't cut it.
Even with the freeze, the cost is painfully high for many families. The estimated tuition and fees for a resident student at UW-Madison this fall is $10,534, the same as it's been since 2013. But that's hardly the whole expense. After adding in room, board, books, travel and supplies, the tally reaches an average of $26,000.
Students from out-of-state (except Minnesota) are looking at tuition of $36,783, a $2,000 hike from last year — the freeze doesn't apply to them. Total out-of-state costs run to $52,865 for nine months of education, room and board.
Gov. Scott Walker recently promised four more years of tuition freeze if he's re-elected, though he is evasive about boosting state aid to compensate.
Democrats in the race for governor also are promoting a tuition freeze. Some of them even propose free tuition for two-year or technical programs. But where will they get the money for that? Leading Democratic candidate for governor Tony Evers, Wisconsin's superintendent of schools and a member of the Board of Regents, is right that technical college students should have some "skin in the game" by paying for some of their education.
Flat tuition will impair the future effectiveness of our universities if it isn't made up for. Without modern labs and classrooms, reasonable and competitive pay for quality faculty, and enough aid for students, Wisconsin's higher education system will be unable to train the workforce necessary for the state's future economic success.
The state has enjoyed higher than expected tax collections in recent years, thanks to a strong economy. More of those dollars need to go to higher education.
Higher education should be at least as high of a priority as tax cuts. Under Gov. Walker, it hasn't been. Whoever is elected governor this fall must change that.