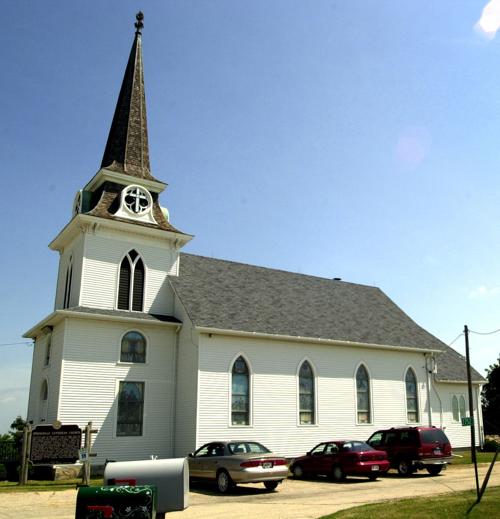 Church is one of the few places where partisan politics isn't overtly promoted or displayed.
The U.S. Senate should keep it that way by rejecting the House's attempt to allow campaign activity – including candidate endorsements and political contributions — to flow through religious and other charity organizations.
U.S. Rep. Ron Kind, D-La Crosse, spoke forcefully against turning church sanctuaries into campaign operations during a recent meeting with the State Journal editorial board, and again last week during debate in Washington over the Republican proposal to overhaul the federal tax code.
Tucked into the 429-page House tax bill is a partial repeal of the Johnson Amendment, a 1950s rule forbidding churches and charities from blatantly endorsing or financially supporting candidates in elections if they want to claim a tax exemption. Former Democratic President Lyndon Johnson, when he was a U.S. senator, originally proposed the rule, and Republican President Dwight Eisenhower signed it into law with support from a GOP-controlled Congress.
The Johnson Amendment to the tax code is rarely enforced. In fact, President Donald Trump ordered his administration last spring to be lenient with the rule.
Yet it continues to serve as a deterrent to outright and elaborate electioneering by churches, which could become tax havens for campaign money and activity if the Johnson Amendment were to go away.
"Repealing the Johnson Amendment will politicize the pulpit," Kind told his colleagues on the House Ways and Means Committee last week. "It will create civil war in the pews. It will establish Republican and Democratic churches, synagogues and mosques overnight. We all know how tribal and polarized our political system is today. We are self-segregating way too much already."
Besides damaging the fellowship that churches seek to foster in their communities, a House repeal could cost the federal government $2 billion over 10 years in lost tax revenue, according to the Joint Committee on Taxation. And some good-government groups fear the change will cost far more than that, opening up a dangerous loophole for tax-free political donations.
"This will be a backdoor attempt to do it," Kind said.
Critics of the Johnson Amendment claim it infringes on the First Amendment rights of pastors and churches to speak their minds.
No it doesn't. It merely stops them from turning their churches into tax-free political machines.
The U.S. Senate — including Sens. Ron Johnson, R-Oshkosh, and Tammy Baldwin, D-Madison — should help ensure the Johnson Amendment stays on the books, regardless of other tax policy changes.