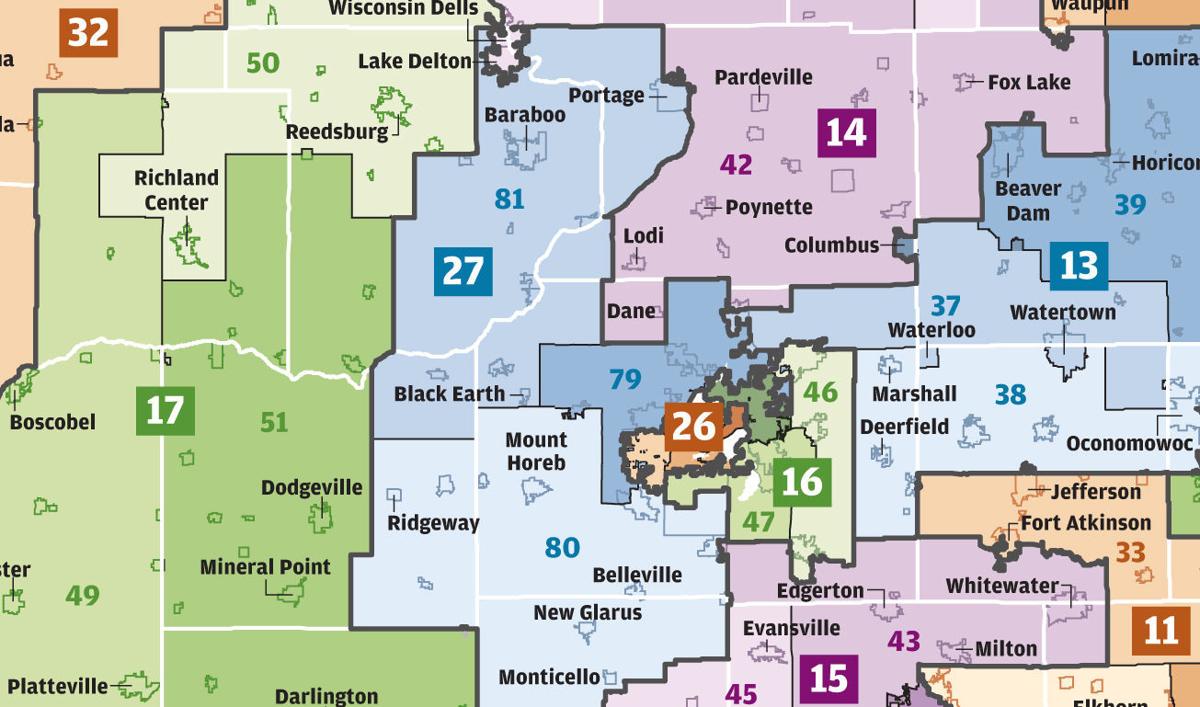 More voices are joining the fight for fair voting districts, as the U.S. Supreme Court heard arguments last week on Wisconsin's gerrymandered maps.
The Wisconsin Counties Association, representing every corner of the state, overwhelmingly passed a resolution at its annual conference in Wisconsin Dells recently, urging the Legislature to adopt a nonpartisan process for drawing legislative and congressional districts, similar to Iowa's proven model.
Iowa assigns a nonpartisan state agency to redraw its voting districts after each major census. In sharp contrast, Wisconsin and other states let top politicians shape districts to their partisan advantage, using voter data and computer formulas to calculate the most advantageous district lines.
A panel of federal judges ruled Wisconsin's state Assembly maps unconstitutional in a case now before the nation's highest court. Regardless of the U.S. Supreme Court's decision, expected by next summer, Wisconsin should adopt a neutral process that doesn't favor either political party.
Wisconsin's current system "puts the desires of politicians ahead of the electoral prerogative of the people," the Counties Association resolution states.
"Redistricting to achieve partisan gains is improper, whether it is done by Republicans or Democrats."
"The state and congressional districts belong to the citizens of Wisconsin and not to any legislator, interest group or political party," the Counties Association resolution states.
The resolution is impressive and helpful. Moreover, its solution for fair maps following the 2020 census should be embraced by all citizens who favor good government. After all, the rigged maps protect many of the incumbents of both political parties, making them less accountable to voters of all stripes.
The counties endorsed a nonpartisan process that would prohibit "the consideration of voting patterns, party information and incumbents' residence information" when maps are drawn.
It's not just Democratic strongholds such as Dane County that want reform. Lots of counties that have supported President Donald Trump and Gov. Scott Walker in recent elections voted for the resolution, too.
And in Washington, prominent Republicans such as former California Gov. Arnold Schwarzenegger, current Ohio Gov. John Kasich, and U.S. Sen. John McCain of Arizona are speaking out against gerrymandering.
Closer to home, Illinois' Republican Gov. Bruce Rauner has pushed for a nonpartisan process. In his state, it's Democratic lawmakers who have unfairly drawn the maps to help keep Democrats in power.
"This vote by the Wisconsin Counties Association sends a powerful message, loud and clear, to the lawmakers in Madison that local officials and our constituents are sick and tired of the partisan hanky-panky," said Hans Breitenmoser, a Lincoln County Board member who promoted the resolution. "We want fair maps and a transparent process."
Catch the latest in Opinion
Get opinion pieces, letters and editorials sent directly to your inbox weekly!