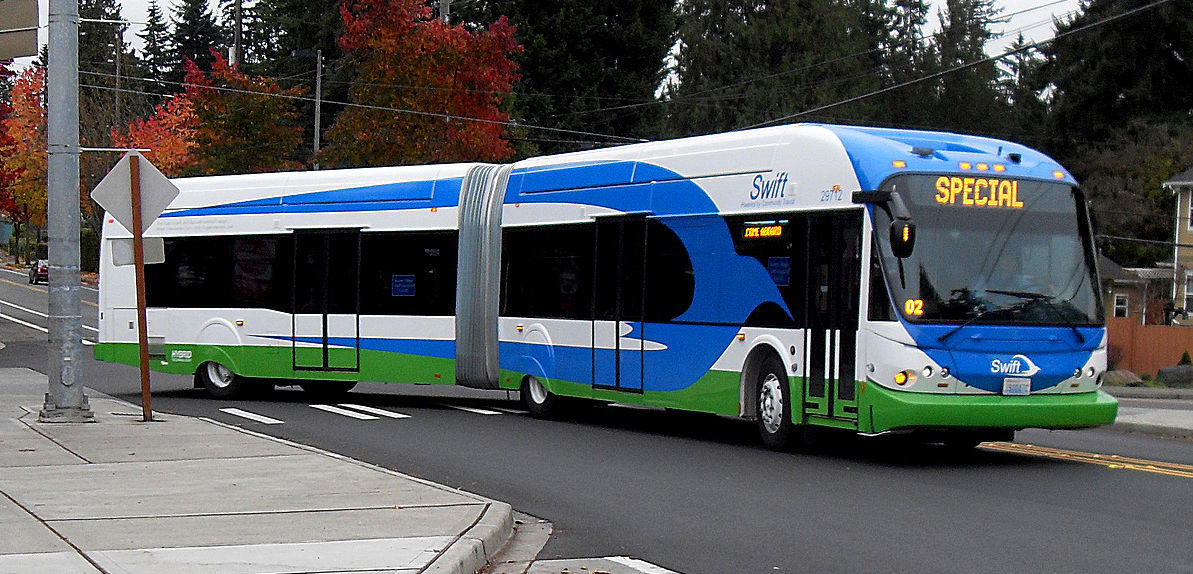 Three decades of talk about streamlining Madison's transit system should finally turn into action.
The Madison City Council should approve $2 million for a serious and detailed evaluation of a rapid and modern bus route between the East and West sides, passing through Downtown and UW-Madison.
This wouldn't be just another bus line with lumbering vehicles snaking through neighborhoods, stopping every few blocks to wait for people to board and exit. The idea — one that other cities Madison's size have successfully pursued — is "bus rapid transit," which operates on straighter, quicker paths with more frequency, higher capacity, fewer stops and nicer accommodations for riders.
Bus rapid transit, or "BRT," would use snazzier, 60-foot-long buses that bend at the center and have three doors so passengers can board and depart faster using prepaid tickets from kiosks. Serving dedicated stations, the longer buses would include onboard bike storage, Wi-Fi and technology to extend green lights. They could run on city streets, in a dedicated lane of traffic or even on train corridors.
Mayor Paul Soglin is sponsoring a resolution to commit the money, which would come from the state and federal government. A consultant would evaluate a roughly 10-mile corridor, potential routes, station locations, operating plans, impacts on neighborhoods and more.
If the results of the 12- to 18-month study look promising, the city would pursue funding from the federal government to cover as much as 80 percent of the $40 million to $60 million cost. Assuming funding came through, an east-west line could be operating in three to five years.
And if the initial line proved successful, a north-south route running from the airport to Park Street could be next.
The federal government may be right that Madison isn't big enough for light rail. Madison was discouraged from pursuing that expensive option years ago. City officials say the federal government seems much more receptive to rapid buses.
President Donald Trump doesn't appear to be a fan, though he has touted the need for greater transportation spending. Even if Trump gets in the way of progress, he's not likely to win a second term if his chaotic and dishonest approach to governing continues.
Republicans who run the statehouse have refused to allow regional transit authorities to help pay for better bus systems, which is disappointing. But that shouldn't stop the Madison area from improving its slow and aging system.
Madison faces challenges with congestion that other cities its size don't because Downtown sits on a narrow isthmus surrounded by lakes. Getting more commuters on comfortable buses with modern amenities – and moving them faster to where they need to go — would significantly help the capital city avoid gridlock as it grows.