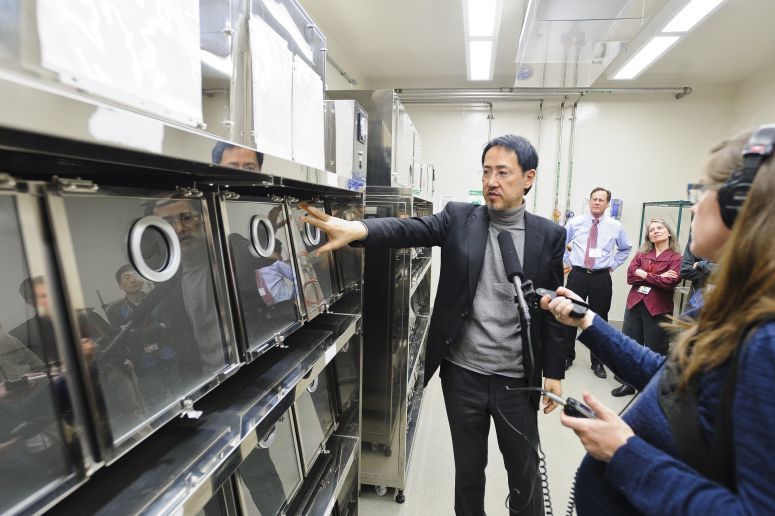 UW-Madison professor of virology Yoshihiro Kawaoka doesn't teach classes on campus.
And that's just fine. Kawaoka's time is better spent on research, which pulls tens of millions of dollars in federal grants and private investment to Wisconsin. And his work to improve vaccines by understanding how viruses spread and mutate just might slow or stop a pandemic some day.
If anything, Kawaoka deserves accolades, not a poor rating from state bureaucrats because he isn't lecturing in front of undergrads several times a week.
The Legislature should remember and respect Kawaoka's strong example of scientific exploration — leading to public and economic good — as it considers Gov. Scott Walker's proposal to track and reward professors who spend more time teaching.
We get the Republican governor's point. He wants to ensure college students are receiving the attention and educations they deserve at Wisconsin schools, given the considerable tuition they pay. That means access to professors who can elevate and inspire their professional careers.
But University of Wisconsin System schools — especially UW-Madison — have a broader mission than instruction. UW-Madison is one of the world's top research institutions, pulling in more than $1 billion in mostly federal research dollars to Wisconsin each year.
You have free articles remaining.
The Madison campus also is one of many System schools that strives to spread its knowledge across the state. The benefits of that outreach, called the Wisconsin Idea, are profound.
FluGen, for example, is a Madison company developing a novel influenza vaccine based on Kawaoka and colleague Gabriele Neumann's work. FluGen began testing its product on humans last year. The innovative vaccine deletes a key gene in the influenza virus so the virus can infect the body's cells and replicate once but cannot spread through the body and produce the flu infection.
If successful, every Wisconsin citizen and much of the world will benefit.
Kawaoka does work with some post-doctoral students as well as other UW researchers, according to university officials. But the School of Veterinary Medicine essentially pays for someone else to teach classes so Kawaoka, who has a joint academic appointment with the University of Tokyo, can concentrate his time in the lab.
That makes a lot of sense.
State leaders have encouraged other four-year universities to increase research, patents and spin-off companies to help regional economies across Wisconsin. An edict in the state budget demanding more time in classes won't help those efforts blossom.
Any state performance standard that rewards professors and their universities for more hours in the classroom must recognize priorities beyond teaching. Otherwise, a narrow measurement could discourage if not punish many of the very people Wisconsin needs more of in academia.