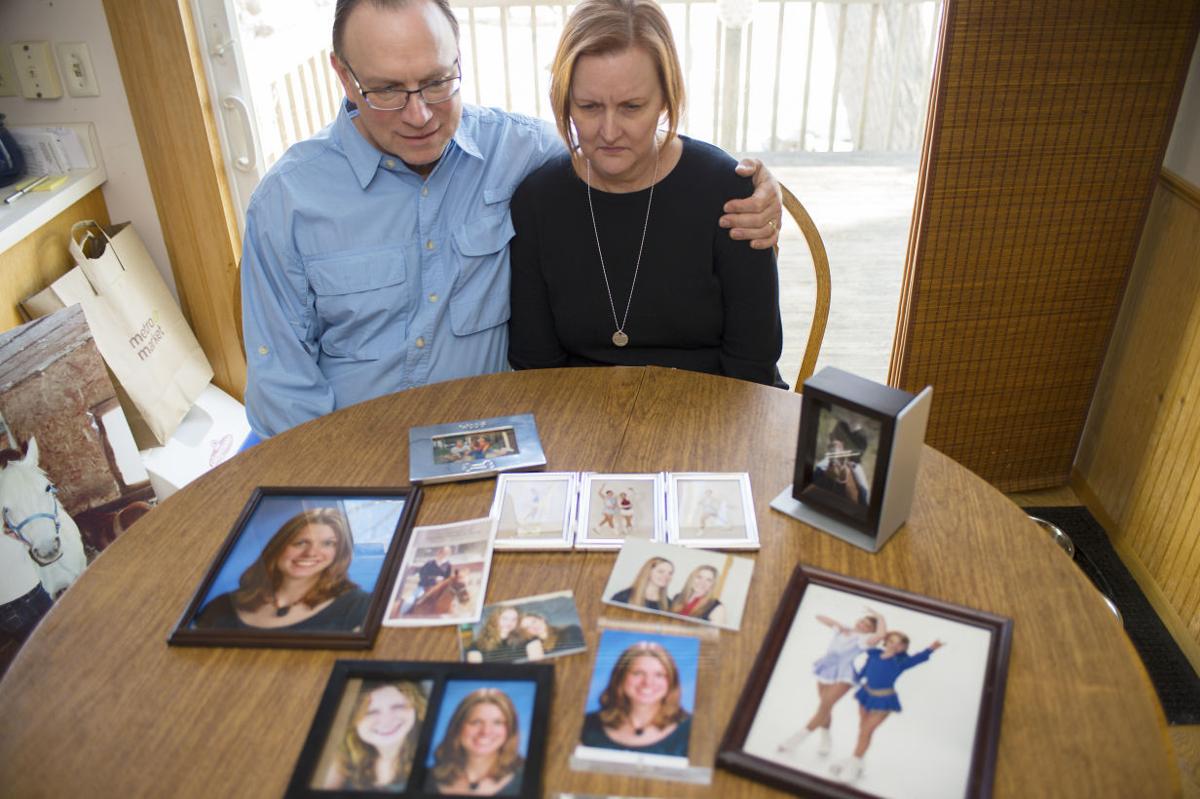 Caroline Nosal would have lived at least one more day, had state leaders not repealed Wisconsin's long-standing 48-hour waiting period on handgun sales last summer.
We know that because the man charged with killing the 24-year-old Stoughton woman legally purchased his firearm Feb. 1. And a day later, Feb. 2, Christopher O'Kroley fatally shot Nosal outside a grocery store on Madison's East Side, according to police.
What's less clear is whether a 48-hour delay could have saved Nosal's life by providing more time for the accused killer to rethink his senseless plan. O'Kroley told police he would have shot Nosal, whom he blamed for getting him fired from his job, the same day he brought the gun — except he realized he had never fired a gun and wanted to practice with it, police said.
After all, O'Kroley seemed to be rethinking his actions shortly after his Feb. 3 arrest, which was about 48 hours later. He had fired twice at a police officer that afternoon. Later, he told police he was glad he hadn't hit the officer with those shots. And he started to say he was sorry.
Nosal's parents believe a 48-hour delay for the handgun could have saved their daughter. They have pledged to work toward restoring what had been Wisconsin's law for nearly four decades. Gov. Scott Walker and fellow Republicans who run the Legislature repealed the reasonable two-day pause on handgun purchases last June.
"I would like to take the hands of anybody who says guns didn't kill her and tell them to look into my eyes and then tell me that they were 100 percent sure that if there was a waiting period that Caroline still would be killed," Jane Brady Nosal told State Journal reporter Rob Schultz. "There was a chance he could have been stopped. Somebody could have learned about his plot and done something to stop it."
Supporters of quick access to handguns contend it gives women the ability to protect themselves against stalkers and domestic abusers. But evidence of unarmed women being attacked while waiting 48 hours for a handgun is scant. And they'd still have to learn to use a weapon and, to carry in public, get a permit.
Nosal had no interest in firearms, her mother said, and was ambushed while leaving work.
The repeal of the waiting period is convenient for rural residents who no longer have to drive two times to a gun shop to buy a handgun. But the minor nuisance of an extra drive must be weighed against real-life examples where people, including Nosal, have been killed.
Bringing back a 48-hour waiting period won't end America's scourge of gun violence or cure mental illness, which a former girlfriend says O'Kroley struggled with. But it will force some potentially violent people to slow down and think about the consequences of their actions.
The chance to save lives is more compelling than the need for instant access to an easily hidden and deadly weapon.