If anyone has become the conscience of the Republican Party in Wisconsin during Donald Trump's chaotic and norm-shattering presidency, it's Assembly Majority Leader Jim Steineke.
The Kaukauna conservative has repeatedly expressed his opposition to the Republican president's most outlandish and dangerous behavior, including Trump's now-infamous phone call with Ukrainian President Volodymyr Zelenskiy. In the July 25 call, Trump pressured Zelenskiy to investigate former Vice President Joe Biden, a leading Democratic candidate for president, and Biden's son Hunter, who had business dealings in the country. The president's request for a political favor — exposed by a whistleblower and subsequently outlined in a transcript released by the White House — has become the focus of an impeachment inquiry into whether Trump stalled military aid and a White House visit until Zelenskiy agreed to comply.
"A sitting president asking foreign powers to investigate fellow US citizens and political rivals should not, and cannot be normalized," Steineke replied to Trump on Twitter last week.
He's right. And more of his Republican colleagues should similarly object when the president so obviously abuses his power for blatant political gain.
Trump doubled down on foreign meddling in American democracy last week by publicly calling on China to investigate the Bidens for unsubstantiated allegations. The Bidens had conflicts of interest in Ukraine and elsewhere, but no evidence suggests they broke any laws.
Before that, the Mueller investigation established to nearly everyone's satisfaction — except Trump's — that the Russians interfered with the 2016 election to help Trump's bid, though not in coordination with Trump's campaign.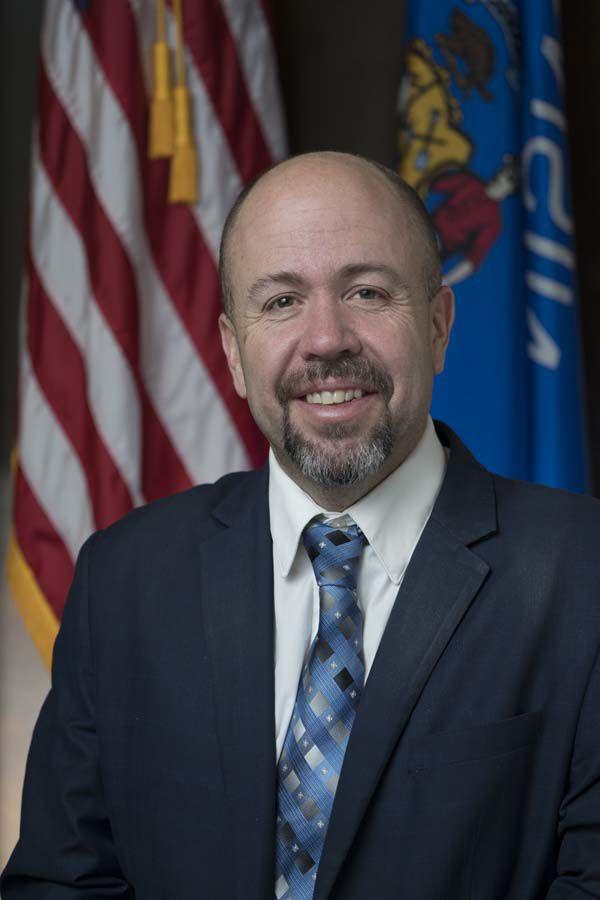 "I fear that we have reached a point in our country's history where party loyalty trumps loyalty to the oaths we take as elected officials," Steineke tweeted Friday. "This is not a one-party problem. Faith in our leaders is at an all-time low, and who can blame our citizens?"
This is the same Jim Steineke who faulted Trump in July for telling four Democratic congresswomen of color to "go back" to the "crime-infested" and "most corrupt" and "inept" countries they came from. All of the congresswomen are American citizens, and three of them were born here. The crowd at a Trump rally subsequently chanted about Rep. Ilhan Omar, D-Minn.: "Send her back!"
"I've never seen a president's administration be sabotaged from the day after election," Johnson said.
You have free articles remaining.
"In the United States, we don't ... expel (our political opponents) from our borders b/c they have a different view of what our country is/should be, even if it is diametrically opposed to our own view," Steineke wrote.
This is the same Jim Steineke who called it "insanity" last fall for the president to imply that political considerations should have stopped his attorney general from indicting two Republican congressmen before an election.
It's the same Jim Steineke who defended one of Wisconsin's most iconic companies, Harley-Davidson Motorcycles, when Trump called for a boycott of the company because it blamed Trump's tariffs for lost jobs.
Steineke hasn't called for impeachment. Given that the House inquiry is still collecting evidence and weighing facts, that's an understandable position for him. But Steineke has stood up many times to Trump for the president's bad behavior.
By comparison, most Republican politicians in Wisconsin have been timid about questioning their haphazard president, including many with much more power than Steineke, such as U.S. Sen. Ron Johnson, R-Oshkosh.
Trump does not have "an absolute right" and "duty," as he tweeted last week, "to ask foreign powers to intervene." Nor was his phone call with the Ukrainian president "perfect," as Trump absurdly claimed. His call was just the opposite.
Steineke is troubled by Trump's recklessness and is willing to say so.
More of his Republican colleagues from Wisconsin should say so too.