A collection of recent letters to the editor published in the Wisconsin State Journal.
Don't buy the attacks on wind power -- John Hallinan
The "not in my backyard" crowd seems to be in the thrall of the Koch brothers and the fossil fuel industry. The "evils" of wind turbines -- including illness caused by noise, shadows, flicker and lower property values aren't supported by reputable studies.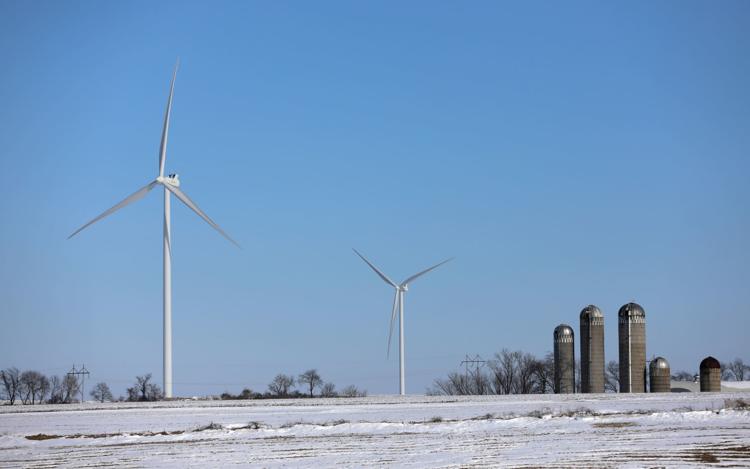 But due to these claims, Wisconsin continues to burn way too much coal, polluting our air and adding to global warming. Meanwhile, Iowa generates 10 time as much wind power as Wisconsin, over 30% of its electricity. Illinois and Minnesota aren't far behind Iowa, both generating more than five times the amount of wind power as Wisconsin. If the evils of wind turbines were so serious, we would hear actual cases of problems instead of vague anecdotes.
It is now cheaper to generate electricity using wind and solar than electricity generated from coal and natural gas. Instead of sending our money out of state to pay for fossil fuels, we should clean our air and save our money by generating more renewable power.
John Hallinan, Stoughton
School Board must listen to staff -- Jeff Carroll
Many city of Madison taxpayers are wondering what is going on in our schools? Recent letters to the editor as well as articles have shed light on the Whitehorse Middle School incident.
It appears Madison Superintendent Jennifer Cheatham did not follow due process by properly investigating the Whitehorse incident. She immediately inflamed the situation with her rhetoric, and then allowed public pressure to facilitate the quick resignation of a valued teacher.
Dane County's African American district attorney, Ismael Ozanne, did not feel the Whitehorse teacher acted illegally. Is the School Board going to investigate the administrative process that occurred in the Whitehorse incident?
Isthmus recently reported a separate incident where a student at Leopold Elementary falsely accused the principal of slapping her. The family of the girl went to the school and, according to a police report, threatened the principal with bodily harm. When video showed that no hit occurred, the parent apologized for her behavior. Perhaps this family was inflamed and emboldened by how Superintendent Cheatham handled the Whitehorse incident.
Now the School Board faces a decision about keeping one Madison police officer in each high school. All school nurses and the teachers union are asking for that contract to be continued. Many people are worried about school violence in Madison. Is our School Board going to listen to the majority of school employees and the public?
Jeff Carroll, Madison
Congress should grow up or resign -- Virginia Foulk
Tell me again why we elect representatives and senators to Congress.
Was it to play games with our duly elected president? Or did we think we were sending good representatives who want to protect Americans from terrorists, criminals and other dangerous attackers of our constitutional rights.
It seems the Democratic Party has lost all commitment to the rights and needs of America. Instead, Democrats are unhappy because they lost. And we even have some GOP members who have forgotten what America is really all about. We have a violent, drug-pushing border war going on, but Congress doesn't even care.
Come on, America, tell Congress to grow up or resign. We need adults with common sense and a desire to support America and its citizens.
And I've had it with the media, which used to be better than this. We need facts, not some made up ideas. The media should be ashamed of what it has become. 
Virginia Foulk, Mazomanie
Christ makes us spiritually alive -- Wayne Alden
Christians all over the world celebrate Jesus Christ's resurrection today, which gives us joy and hope.
Jesus is humanity's sin bearer and our life giver, both physical and eternal. He proved to the world he is God in the flesh by healing the blind, lame and people suffering from various diseases. We now live in perilous times. But the good news is that Jesus conquered death, and anyone can have a fulfilled life by trusting in him.
The famous author Ravi Zacharias said things accurately: "All the world's other religions seek to take bad men and make them better by ethics. Christianity, by contrast, seeks to take dead men and make them alive. Christianity seeks to take people who are spiritually dead (separated from God because of sin) and make them spiritually alive so they can enjoy a personal relationship with the God who created them. This is what make Christianity unique."
Happy Easter, everyone.
Wayne Alden, McFarland