A collection of recent letters to the editor published in the Wisconsin State Journal.
Leckrone put on a great final show -- Curtis Haugen
On Friday night, I had the honor and privilege of attending one of the greatest shows of talent, respect and loyalty to a great university band and an incredible 82-year-old superstar, Mike Leckrone.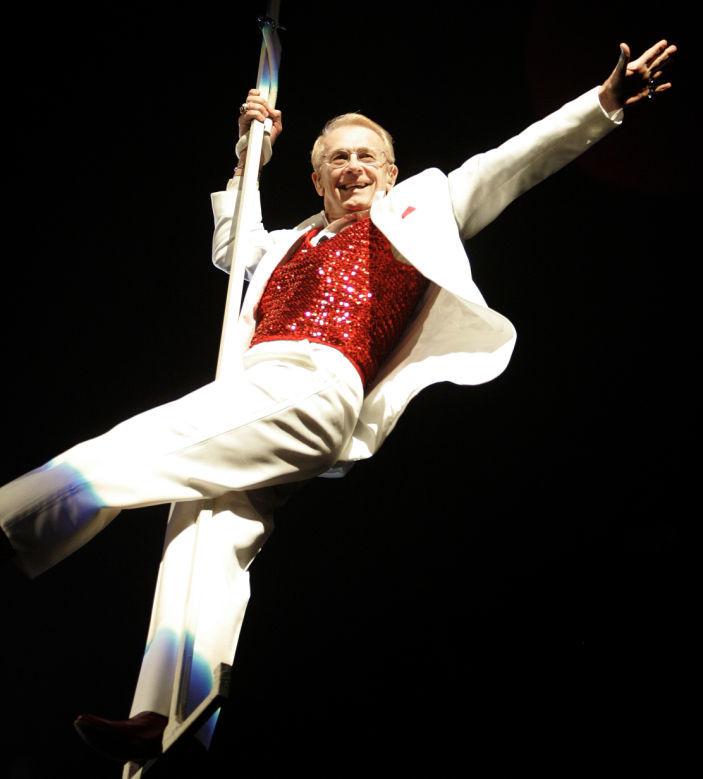 The spirit of Wisconsin grabbed me from the moment I entered the Kohl Center where I was surrounded by a sea of cardinal red and white worn by everyone from toddlers to elderly fans moving enthusiastically through the crowd with their walkers.
It was three hours of nonstop entertainment and endless surprises that left a sold-out Kohl Center silent enough to hear a pin drop and inspired enough to do the chicken dance, Jump Around and, yes, even Wisconsin's own fifth-quarter.
When it seemed like time for Leckrone to take a break from his nonstop narration, walking and running through the crowd, and climbing up and down from his podium, he would appear out of nowhere flying effortlessly through the air. He was doing spins and somersaults, and was even propelled by a flame spewing rocket.
Thank you to the UW Varsity Band and many guest performers, UW-Madison and, above all, Mike Leckrone.
Curt Haugen, Madison, proud father of a UW-Madison graduate
UW could recruit young scholars, too -- March Schweitzer
I read the article about the volleyball player who has been recruited to UW-Madison at age 13. Good for her.
But it led me to wonder why UW isn't recruiting for academic excellence among middle school students as well.
March Schweitzer, Madison
Zero tolerance empowers hateful words -- Len Nosal
We need to confront the "N-word" to disarm it. Yes, it is ugly, offensive and vile, and when used to degrade or wound someone or some group it should be roundly condemned.
But by demanding zero tolerance of its use, regardless of context or intent, and by treating it as the ultimate linguistic taboo, we risk investing it with quasi-magical properties and perpetuating its negative power. We need honest dialogue about this troublesome word.
We can't wish it out of existence. Nor should we wish to relegate authors such as Mark Twain, William Faulkner and Harper Lee, not to mention African American authors such as Richard Wright, Ralph Ellison, Alice Walker and Toni Morrison, to obscurity.
Words are living things -- they evolve, they wax and wane (consider how innocuous and trite the F-word has become compared to a generation ago). They can be reappropriated (witness "queer" or, for that matter, the dreaded N-word itself, as exhibited in countless rap lyrics). Words can even, if we allow nature to take its course, die.
Ironically, by our scrupulous avoidance, we're providing the N-word with life support.
Raise gas tax to offset carbon impact -- Steven Klafka
Gov. Tony Evers has proposed increasing the gasoline tax by 8 cent per gallon to help repair our roads. Perhaps it's time to also discuss a tax to address global warming.
In Wisconsin, greenhouse gases from transportation are similar to those from electrical generation. We're providing incentives to encourage electricity to be made from renewables and alternatives to coal. But we continue to guzzle gasoline without a second thought.
A recent University of California study found that the social impact of greenhouse gases for U.S. citizens is equivalent to $50 per metric ton. A gallon of gas emits about 20 pounds of carbon, so each gallon of gasoline has an impact of around 45 cents.
Raising the gas tax by as much will help wean us off fossil fuels and discourage high-mileage lifestyles. It would provide an incentive to use cleaner alternatives such as electric and hybrid vehicles, while creating a pool of funds to promote more efficient transportation options.
Besides showing the rest of the country we know how to fix our roads, we also can show them we want to help fix the world. If we don't pay now, our kids will pay later.
Race not a factor in school incident -- Florence Hoffman
I can hardly believe Saturday's letter to the editor "Race played role in charging decision." It lamented that no criminal charges were filed after an incident at Whitehorse Middle School. If racism was involved, it was reverse racism.
I'm wondering about the decision not to file any charges in the incident at Whitehorse Middle School.
In the usual Madison way, the initial report of the incident was inflammatory and only provided the student's and her mother's view. Add Superintendent Jennifer Cheatham's remark that "this incident was especially horrific," and the stage was set for all of Madison to jump to the conclusion that Whitehorse Middle School staffer Robert Mueller-Owens had acted in a reprehensible manner in dealing with an innocent young girl.
As the full story came out, it became clear Mueller-Owens walked into a situation that had been escalating for some time. The girl involved was not only non-compliant and combative. When a student persists in disrupting a classroom, does not respond to verbal cues and directions and becomes aggressive, school staff have few options. I'm quite sure if the child involved had been white and the staff member black, the outcome would have been much the same.
Keep in mind that, despite the findings of the investigation, Mueller-Owens is now out of a job. How is that justified?
Florence Hoffman, Fitchburg