Your letters to the Wisconsin State Journal
A collection of recent letters to the editor published in the Wisconsin State Journal.
Christian Yelich reminiscent of Ted Williams -- Sid Waldorf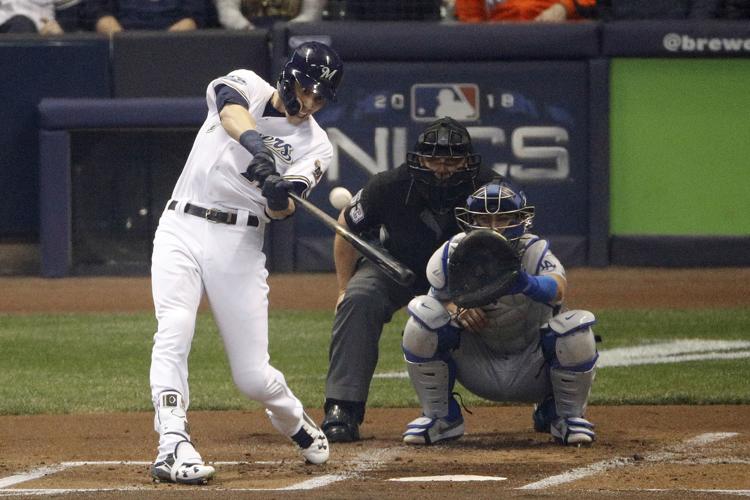 I grew up in the 1940s and had a chance to watch all the great hitters of the time: Joe Dimaggio, Stan Musial, Ted Williams and others.
Looking at the Milwaukee Brewers' Christian Yelich today, I see a lot of Ted Williams. Yelich's long lanky body, good eye at the plate, his sweet effortless swing and batting stance are all similar.
I wonder if anyone else can see the resemblance.
Assessments tear neighborhoods apart -- Katherine Esposito
I have lived in the Atwood neighborhood, north of Atwood Avenue near the Goodman Center in Madison, for 26 years. I raised two sons who walked to all of our public schools. I use the bus or bicycle to get to work.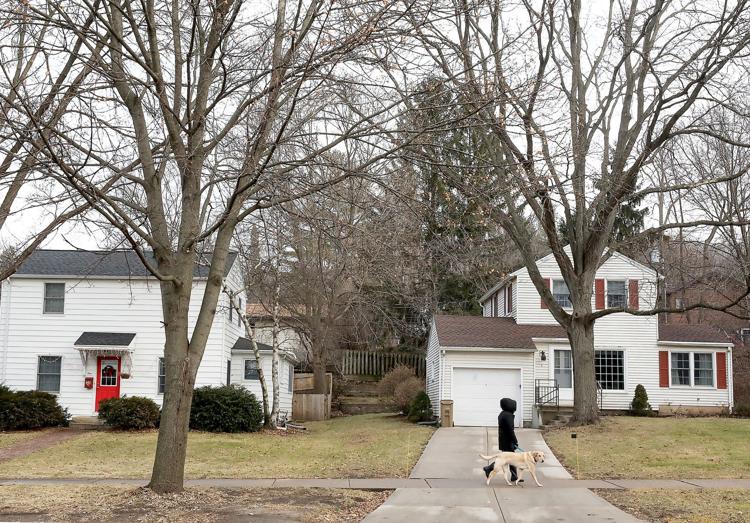 Our neighborhood property assessments just rose dramatically. I believe Madison's approach to assessments is completely uncreative and unsustainable. Madison bases higher assessments on recent sales. We longtime residents have watched as bidding wars have occurred over many houses for sale, with some houses sold for $25,000 over the asking price. We know we are not the ones able to profit from these higher prices, but we are suffering from them.
My fondest neighbors are those who have also lived here for many years. We chat over fences. We share plants. We walk and feed each others' pets, provide support and meet in backyard social gatherings.
Where can we move? How do you rebuild one's neighborhood life at age 60 or 70? After all the effort and expense of maintaining and nurturing homes that are credits to the city of Madison, we homeowners feel shunted aside.
Katherine Esposito, Madison
Our cultural values are eroding -- David Teiwes
It doesn't matter which side of the political aisle you're on, you must admit cultural chaos and confusion are rapidly eroding our solid cultural norms.
This is being fueled by political correctness. Our foundational absolute values are being emasculated into a system of values to be whatever one wants values to be. The mentality is becoming, "It might be right for you, but not for me." A society with such norms is willfully in the the process of self-destruction.
When absolute values are incrementally manipulated toward a compromised standard of agreement, a society begins to crumble into irrelevancy. When that happens, it can be categorized into a disease called "liberalism." When that starts to mutate, it becomes the guaranteed eventual demise of any respectable society.
Our culture's momentum is reaching the point of irreversible salvation for self-preservation. All great cultures and nations eventually find their grave in the dust bin of history and future irrelevancy.
I'm so sorry America is rapidly heading in that direction.
David Teiwes, Richland Center
Climate change costs more than money -- Paul D. Nonn
Last Sunday's article "EPA scientists price out cost of climate change" seemed to be worse than naive, in spite of the credentials of its sources. The experts are presuming to be able to estimate in the mere billions what it would cost to compensate for climate changes.
We can estimate the rise of sea level from polar ice and glaciers melting and guess at the increased frequency and power of storms, but who can predict the effects on vital needs such as oxygen production, pure water supply, food production and habitable land as floods increase and droughts produce more wild fires.
The extent and duration of climate changes seem unknown enough without considering the social effect on our population that, within one generation, finds itself out of the control of its environment that it has learned over millennia.
The convenience and prosperity we are able to sacrifice now may prove inestimably vital for our children -- for our species.
Immigration plans defy our values -- Carol Lobes, McFarland
The latest news about President Donald Trump and senior adviser Stephen Miller's response to immigration is chilling.
People fleeing violence and abuse in Central America are making the long, dangerous trek to our borders in search of safety. They are bringing their precious children. The strength of these travelers has long been an important resource for this country, a resource we should treat with fairness, respect and dignity.
Instead, our president vilifies these immigrants. His policies cruelly separated children from parents. He creates pinch points at legal ports of entry that result in huge backlogs of those seeking asylum -- a legal process for which they can petition. Reports that the president is considering transporting those awaiting adjudication to sanctuary cities can only be cynical political maneuvering that makes a mockery of caring, humane responses to this vulnerable population. 
Somehow we as citizens must resist these hateful and counter-productive ideas and responses. Each of these policies piles on more pain and struggle onto already tragic human situations. We cannot allow these knee-jerk, negative responses to be what defines us as a country.
If these approaches are implemented, our country will be the antithesis of all our ideals.