A collection of recent letters to the editor published in the Wisconsin State Journal.
Don't fall for toll road scam -- Jerzy Matian
Some of our politicians are pushing for toll roads in Wisconsin.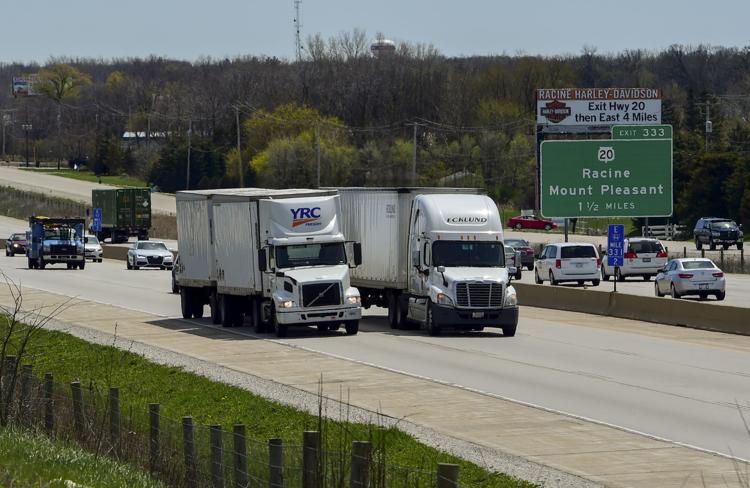 Our roads need repairs, but the last thing we need is toll roads. They are just another scam to get your money. The toll roads will be under construction constantly (as a way to convince you to pay more), so you won't be flying from point A to point B. 
They will probably be sold and resold to private corporations, and the tolls will always be rising. For example, Indiana's tollway belongs to an Australian corporation. Then you'll be forced to buy a toll pass. If you don't, you'll be waiting to pay at the one open "cash" booth for 5 minutes. They'll punish you. 
Take a trip from the Wisconsin border to Chicago on I-90 and you'll see how much in tolls it will cost you just to drive on the road. You'll be in shock. Only a few cents from each dollar with actually go to the roads.
Don't fall for it. 
Jerzy Matian, Mauston
Sales tax could pay to fix roads -- Robert G. "Bob" Beahm
Regarding Wednesday's State Journal editorial, "Don't stall fix to crumbling state roads": It's too bad the people who are suppose to be running the show down in Madison don't use a little common sense to fix our roads. The politicians talk about it a lot and come back with the same old answers that have not worked.
A possible solution I have presented to a couple of my representatives from the Portage area is to raise the state sales tax by 1%. This would be used solely for the repair and maintenance of our state roads. This 1% could not be used for any other purpose.
Why should the drivers be the only ones to pay for maintenance? Shouldn't everyone pay to repair our roads? Some people may not have a driver's license, but they use the roads. I don't think a 1% increase is going to break anyone. Do you? I myself would rather pay 1% more in sales tax than 8 cents in gas taxes.
Robert G. "Bob" Beahm, Portage
Medical marijuana can save lives -- Bruce Longfield
Forty years ago, I was a newly hired employee of a manufacturer in the Detroit area.
On one occasion, I was meeting with the company warehouse manager. While talking with him, I could see he was not feeling well. He told me he was taking chemotherapy for a treatable cancer, but the treatment was making him nauseous. The doctor prescribed anti-nausea, narcotic medication, but it was making him tired and confused.
I quietly asked him if he had tried smoking some marijuana to relieve the nausea. He had never tried marijuana, but his situation made him desperate. I told him I might know someone who could help. A few phone calls later, I got him a small bag of pot. I got him a small pipe and explained the process.
Several weeks later, I was walking through the warehouse. I saw the manager running toward me. I thought I was in trouble. He ran up to me with tears in his eyes and hugged me. He said I had saved him. He told me he had contemplated suicide.
The marijuana had eased the nausea, allowing him to eat normally. It was a good day.
Bruce Longfield, Middleton
Trump hasn't earned another term -- Diana Vance
Why should we give Donald Trump four more years as president? All he does is think about his wall and watch television for hours at a time when he is supposed to be working. And some people want to have him as president four more years?
In any business, if an employee did that he would be fired and not rewarded as President Trump wants voters to do. It is time for his base to put their thinking caps on. What if North Korea threatened us with nuclear war? Would you trust President Trump to handle such a situation? Does he know what to do?
A man who watches television most of his day and doesn't read books does not have the intelligence and work ethic needed to be president.
He even was a poor businessman. He went bankrupt six times, and most banks refused to lend him anymore money. And we should give him four more years as president? That is a ridiculous idea.
Diana Vance, Monroe
Critics can focus on their districts -- Michael Reichert
On April 7, the State Journal the published the letter "All-female School Board isn't diverse," bad-mouthing Madison public schools. On April 8, it published another letter, "Teachers need to be respected," doing the same.
Interestingly, the author of the first letter is from Oshkosh and the author of the second letter is from Windsor -- neither of which are within the bounds of the Madison School District. On Election Day, several thousand people who really do live in the Madison School District and have financial and personal stakes in the district went to the polls and made their wishes quite clear.
Backseat driving can be a lot of fun if you have no stake in the results. Maybe it's time these letters writers offer their educational expertise to the school districts where they actually live.
Michael Reichert, Madison
Only legal residents deserve licenses -- Ralph Trentadue
If you hold the coat of someone who is committing a crime, wouldn't you be considered aiding and abetting that crime?
How can you justify giving an illegal immigrant a legal Wisconsin driver's license. It makes absolutely no sense to me. Don't tell me the streets will be safer.
So in their infinite wisdom, our lawmakers are considering giving illegal immigrants the coveted driver's license? To paraphrase Dilbert, "We allow the idiots to make decisions."
Ralph Trentadue, Madison