From your letters to the editor: "The firing of a security guard at West High School in Madison was an extreme and unfortunate response to something that never needed to happen."
Zero tolerance prevents learning -- Julie Crego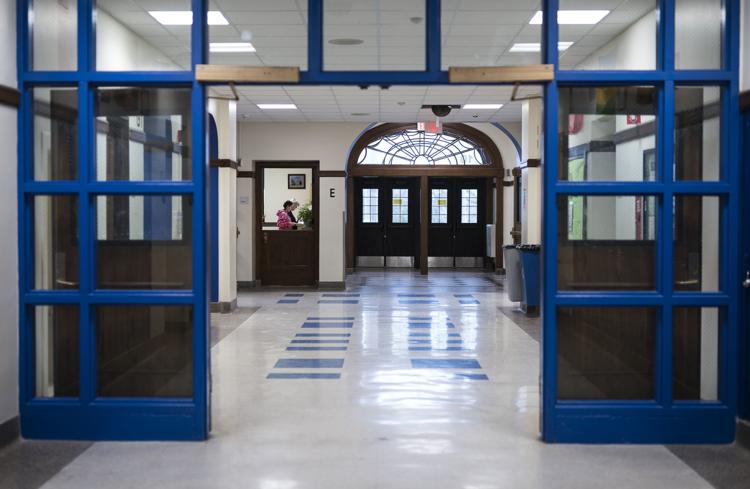 The firing of a security guard at West High School in Madison was an extreme and unfortunate response to something that never needed to happen. 
Policies of zero tolerance are a bad idea because they remove any opportunity for understanding or learning for all parties involved. It could have been a chance for the student to face consequences for his bad behavior. It could have been an opportunity for the student to learn what it means to the person being called those names.
The administrator could have supported the guard and discussed better ways to handle the situation. Instead the guard was fired. They should have at least had a discussion to show the students they do not have the right to disrespect those who are there to protect them.
But zero tolerance takes away any chance of making a bad situation better, and in this case it gives the guard no recourse and could end his career. And what of the student?
Lots of educational opportunities were lost. It is just sad all around.
Wallpaper should be hurtful to all -- Naomi Chesler
The headline "Wallpaper, hurtful to some, will go," about the wallpaper in the Madison Club that "depicts monkeys dressed in human clothes" demonstrates why the racial divide in our country is getting worse every day.
First, were the designers of the new interior ignorant of the long and hurtful history of monkeys being used to degrade African Americans in this country? Regardless of their history in Europe, depicting monkeys as human has a different context and a completely different impact in this country.
Second, the headline itself suggests that only some found it offensive. All Americans -- of any race and background -- should be offended, assuming they understand the impact of this imagery on African Americans. But this assumption is the key.
Too many white Americans are excused from understanding black history in America, and the terrible acts that underlie the offensive nature of humanized monkeys, nooses or alligators (which were trapped or hunted by using black babies as bait).
My hope is that with community-based adult education, such as Rev. Alex Gee's Black History for a New Day, we will all be offended by choices such as the Madison Club's, and we will all be relieved when this wallpaper is removed.
Improving bus service isn't regressive -- Harald Kliems
Many comments on the proposed vehicle registration fee of $40 have focused on it being "regressive." While on some level that is correct -- the fee is the same for a poor owner of a junker and the wealthy owner of a luxury car -- it is also misleading.
On average, people with lower incomes will be less affected by the wheel tax than those with higher incomes. Census data shows that low-income households own fewer cars, and among the 10 percent of households in Madison without a car, low- and very-low income households are vastly over-represented.
Without a wheel tax, the status quo is regressive as well: People with lower incomes rely more on public transportation, they have to transfer more often, and their overall trip times are longer. Additionally, the negative impacts of car and truck traffic are experienced most strongly by low-income households. This includes traffic crashes, noise, air pollution and the impacts of climate change.
Improving our bus system can help alleviate some of these inequities, and the wheel tax with all its flaws is the only way we can pay for this in the current budget situation.
Impeachment does not pass smell test -- Joe Tripalin
Prior to President Donald Trump, three presidents faced impeachment in our country's history. The impeachments of Bill Clinton and Richard Nixon started with a vote by the House of Representatives to hold an impeachment inquiry. This has not been done for President Trump.
In earlier impeachments, the president and his lawyer(s) had full access to witnesses, testimony and exhibits. They had the right to cross-examine the witnesses.
Not so for President Trump.
The House Intelligence Committee is holding its hearings in secret, and the Republicans have no opportunity to call witnesses or have the president's attorney cross-examine a witness. In addition, it appears the whistleblower came to the Intelligence Committee weeks before any complaint was filed to be coached and supported by the Democrats. Rep. Adam Shiff, D-Calif., the chairman of the Intelligence Committee, lied about this prior contact with the whistleblower.
This whole process is outrageous and stinks to high heaven. This will backfire on the Democrats. They have been a disgrace to Congress and let down the American people.