A collection of recent letters to the editor published in the Wisconsin State Journal.
West students want officer in school -- Tony Zappia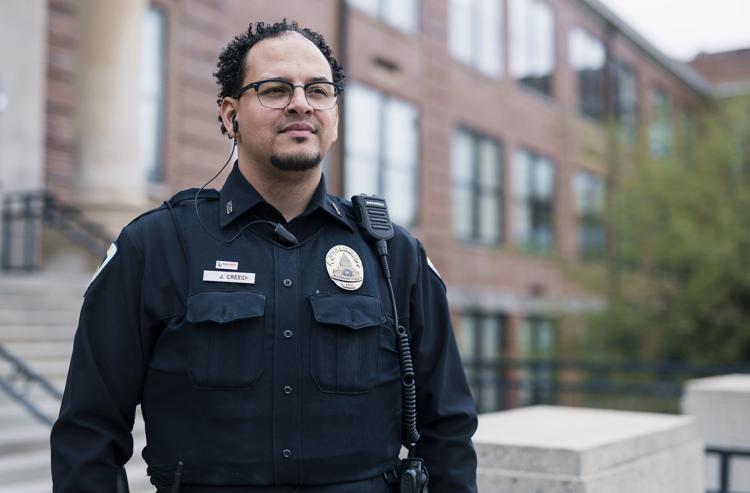 ONE West is a group of students and teachers who serve as an advisory committee to our building principal, Karen Boran. The group represents the diversity and exceptionalism of Madison West High School.
A few weeks ago, ONE West, at the request of Boran, started to investigate the role of the school resource officer (SRO) at West. Through constructive discussion and debate we came up with a four-question survey for our student body and staff to gather information on this topic of an SRO in our school. We recorded 332 surveys, and ONE West scrutinized those responses and developed some conclusions from our student body and staff.
The overwhelming majority of staff and students (76%) are in favor of keeping a SRO in our school. Staff and students strongly believe Officer Justin Creech (our SRO) provides security, support and comfort in our building. Students reported that the interactions and relationships he builds with our student body, especially with some of our struggling students, are greatly beneficial to the image our students hold about police officers.
The overall conclusion to our findings is the students and staff of West High continue to support the SRO program.
Tony Zappia, Madison, social studies teacher and member of ONE West 
Our women's rights record is mixed -- Kathy Miner
It's wonderful and appropriate for Wisconsin to celebrate being the first state in the union to ratify the 19th Amendment to the Constitution. We rightfully honor Wisconsin women such as Belle Case LaFollette and Theodora Winton Youmans for their roles in getting women the vote.
But we must remember that Wisconsin's record on women's rights is a decidedly mixed one. Our state was one of the last ones to make contraception information and products legally available to unmarried people (which really meant unmarried women, because men of any age and marital status were able to get condoms, no questions asked).
OUR VIEW: Georgia Lloyd Jones, wife of editor, helped lead push here for women's suffrage
It wasn't until 1976 that Wisconsin's law defining contraceptives as "indecent articles" was repealed. Finally, Wisconsin women -- at least those who had health insurance or could afford to pay privately, which is an important and sad distinction -- could legally obtain birth control for themselves.
One hundred years ago our state gave women the vote. Less than 50 years ago, it gave them the right to control their own fertility. Some in our country reverse the latter accomplishment. Should we be proud of Wisconsin's role in women's suffrage? Yes. Should we fall over backwardspatting ourselves on the back? Definitely not.
Board should be in charge of officers -- Stephen S. Gosch
It seems very undemocratic to me that our elected Madison School Board is unable to control the stationing of police officers in our public schools.
What is the justification for a "contract" that must be negotiated between the elected School Board and the Madison Police Department? What must be negotiated? Why doesn't the School Board have the authority to assign or remove police officers from the schools, as it determines to be appropriate?
(I decline to use the deceitful and craven term "school resource officer" for the police. It's a perversion of language that I suspect fools nobody, least of all the students.)
Stephen S. Gosch, Madison 
Higher gas tax is the practical solution -- John Deininger
The state budget committee has come up with some ridiculous, complicated, unfair, delayed and expensive approaches for funding roads to avoid a gas tax increase.
The proposed registration fee (tax) increase places the financial burden solely on Wisconsin drivers, regardless of miles driven, and gives out-of-state drivers a break. It's ridiculous and unfair.
But raising registration fees does not generate enough revenue, so toll roads are under consideration. Why should the state invest in infrastructure to collect revenue? That will take too long and be expensive. This approach will also entice drivers to seek non-toll alternate routes and further add wear to those roads.
The committee's creativity continues with mileage based fees (taxes), which might be based on odometer readings. Terrific. When I drive to Illinois or Maryland to visit my kids and grandchildren I can pay Wisconsin for the miles driven and the other states their tolls and gas tax.
The committee concedes that odometer-based charges (taxes) have drawbacks, so GPS-based systems might be the answer. This is ridiculous, complicated and expensive. I'm surprised they haven't proposed that Wisconsin drivers have chip implants for tracking purposes.
Compared to the suggestions by the budget committee, the gas tax increase seems pretty practical.