A collection of recent letters to the editor published in the Wisconsin State Journal.
Security costs must be transparent -- Sue Paulson
I recently read with interest the article about Lt. Gov. Mandela Barnes racking up 898 hours of security in his first two months in office. That's nine times more than his Republican predecessor had in office all of last year.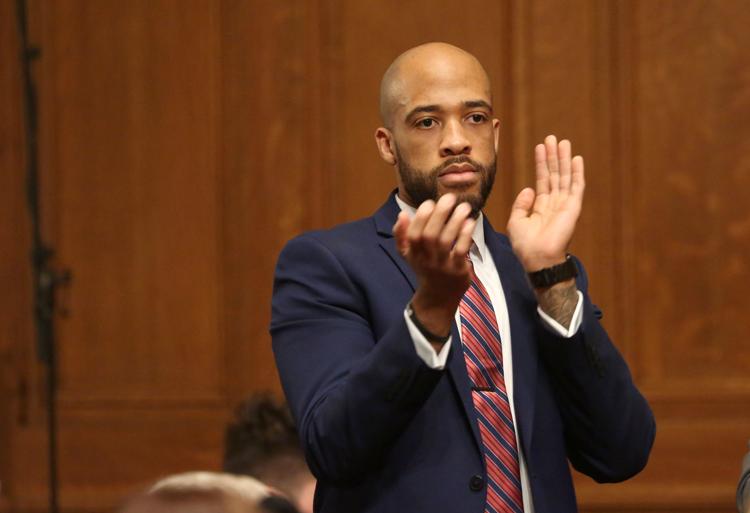 The cost to taxpayers totaled $36,662. It seems everyone is mum on the reason for the high level of protection. When Gov. Tony Evers was campaigning last year, I got the impression his administration was going to be transparent.
It's not clear why Barnes was receiving so much more protection. The Wisconsin State Patrol said the decision was made by the patrol and the governor's office.
I guess that's not the case.
President Trump is an unfit impostor -- John Baumann
I learned early on that this president has a unique way to decide certain issues.
If it's a choice between doing what's best for the country or doing what makes him look best to his "base," guess what the default is?
This led to the outrageous government shutdown and also to the separation of children and infants from their parents. And now, when he tweeted, "If Iran wants to fight, that will be the official end of Iran," what I hear is that iconic Clint Eastwood character Dirty Harry with his signature line, "Go ahead, make my day."
It is truly sad we have let ourselves be taken by the likes of this profoundly unqualified and unfit impostor in the White House.
We wants farm system, not free agents -- Edward Gleason
I liken the president's recently announced immigration policy to the difference between the free agency approach in forming a baseball team, and an organization that forms a team by relying on the draft and its minor league system.
A system that permits those with specialized skills to enter our nation has merit. But to make this the bedrock of our immigration policy is not who we are. Our nation historically has been more like the Milwaukee Brewers than the New York Yankees. We have always been a nation of immigrants who have come here with a dream. Through hard work they have transformed their lives and the lives of their descendants.
Maybe the first generation did not come here with engineering or medical degrees, but subsequent generations have gone on to college and have become leading citizens. They were raised with a tireless work ethic, and that work ethic has fueled our economy, stabilized our neighborhoods, fought our wars and built this country.
To shift from this approach is to change our message to the world associated with the Statue of Liberty: "Give me your tired, your poor, your huddled masses yearning to breathe free."
Hagedorn's speech to GOP looks bad -- George Savage
In response to criticism of his decision to speak at the recent Wisconsin Republican Convention, recently elected Wisconsin Supreme Court Justice Brian Hagedorn bizarrely commented that "optics matter."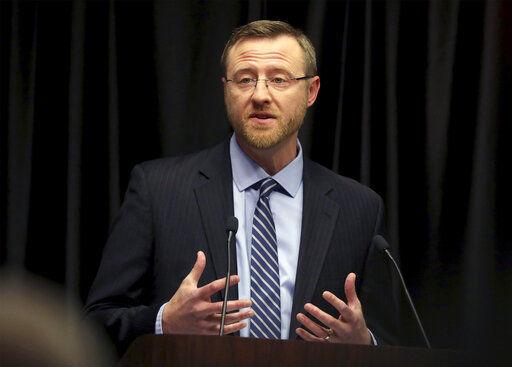 It should be remembered that in the Supreme Court election, Hagedorn firmly opposed political partisanship in the courts, all the while accepting the endorsement of then-Gov. Scott Walker and U.S. Sen. Ron Johnson, R-Oshkosh, plus support from the Republican State Leadership Committee.
By choosing to speak before the state GOP convention, Hagedorn gives up any pretense of being a fair, nonpartisan judge.
While Hagedorn's affiliation with the Republican Party is well known, the appearance of a Supreme Court justice or justice-elect at a political party convention is relatively rare. 
The founders of our system of government, both at the national and state levels, intended that the judicial branch of government should be free and independent. The U.S. Supreme Court, with the selection of Brett Kavanaugh, now has a 5-4 conservative majority. In the Wisconsin Supreme Court, with the election of Hagedorn, the conservatives -- let's now call them what they are: Republicans -- have a 5-2 majority.
Behind the scenes, President Donald Trump and U.S. Senate Majority Leader Mitch McConnell are cynically but effectively packing the courts with highly partisan conservatives.
Hagedorn's decision to speak before a state Republican convention fails the optics test, and so does the broader politicization of our courts.
Buying land won't prevent floods -- Ted Woodstock
Dane County is spending $62,500 per acre when farmland in the area is appraised at around $13,000 per acre, saying it will help prevent flooding. But the Acker Farm does not flood often. How will converting this land to prairie mitigate floods? Any flood reduction is infinitesimal.
Countless studies and finger pointing blame flooding on global warming, Republicans and the state Department of Natural Resources. The county continues to do little.
They know the choke points on the Yahara River. Get those county employees dredging. The county also needs to decide if the dams on the Yahara are for flood control or recreation. I think lake levels should be lowered as fast as possible. The reduction in recreation usage pales in comparison to potential property damage.
Take the $18 million set aside for flood mitigation and target areas downstream to improve water flow, either by buying marsh and farmland or improving the riverbed.
Lake Mendota is like a huge retaining pond. If you lower its level, you reduce the risk of flooding. The county has to decide which is more important? A $5 million mansion having more difficult lake access? Or homes getting flooded out in Monona or Stoughton?