From your letters to the editor: "Madison loves to talk a project to death. Madison needs leaders who are doers, not talkers."
Madison talks projects to death -- John Mauritz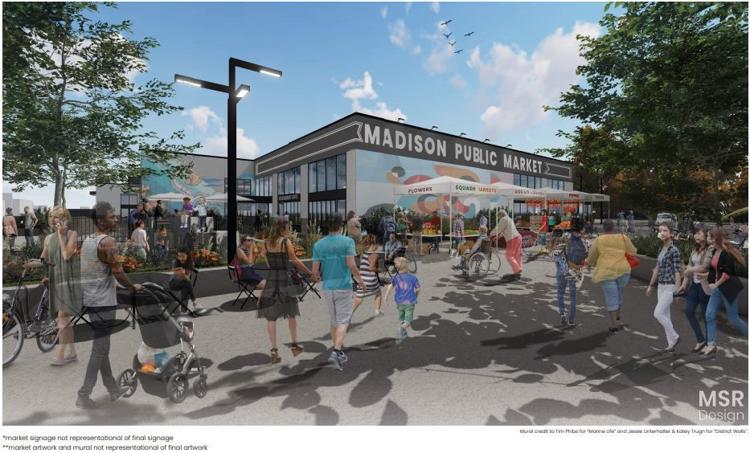 It is mind-boggling that after 14 years of planning, the city of Madison is now ready to show the public the floor plan of the Public Market.
It's likely that one or two Madison City Council members will find something wrong, and then it's back to the drawing board. Why does it take the mayor and the City Council so long to get a project completed? A perfect example is the Judge Doyle Square project, which is long overdue for completion and completely messed up.
Smaller communities such as Verona, Cross Plains, Mount Horeb and Sun Prairie would have a project like this up and built and operating in a year -- maybe two -- at the most. Madison loves to talk a project to death. Madison needs leaders who are doers, not talkers.
Electoral College needs an update -- Steve Krieger
Last Sunday's letter to the editor "Don't mess with the Electoral College" stated the rules by which the Electoral College was established more than 200 years ago continue to serve the purpose that our Founding Fathers intended.
Liberals will never stop whining about losing the 2016 presidential elections fairly and legally. By being such poor losers, liberals are tryi…
In 1804, when the Electoral College was established, our nation had 17 states. Since then, the country has added many more states and territories. When new states were founded, they had far fewer people in them than the established states. Over the years, people migrated to the newer states, but the Electoral College rules remain unchanged. 
California, with a population of over 39 million, has two senators. North Dakota, South Dakota, Wyoming, Montana and Idaho, with a combined population of just under 5 million, have a total of 10 senators. This makes no sense.
Congressional districts are redrawn every 10 years to try to address population shifts, but states remain the same. Do we really need two Dakotas? Why can't Wyoming, Montana and Idaho become one state? Shouldn't we at least have a North California and South California, rather than a North Carolina and South Carolina?
As our country changes, so should the basic concepts that reflect what our Founding Fathers intended. I don't know if this is liberal thinking or just common sense.
Let the attorney general do his job -- Sherie Sasso
I've worked in the legal profession my entire career, and I have seen how lawsuits are settled.
They are meticulous negotiations, with each side trying to get the best outcome for its client. The negotiators work closely together, studying each element of the case, giving and taking until they have a deal. They trust each other to be fair during the process.
Attorney General Josh Kaul has carefully negotiated several settlements. But now he has to grovel to the Legislature's budget committee before he can close the deal. That is not only unfair, but also unwise. The Legislature has enough on its plate without second-guessing the person the people of Wisconsin elected to manage the state's lawsuits.
It's like a teacher who carefully prepares a daily lesson plan based on her knowledge of her students and their varying abilities. Then she has to submit the plan to the entire school board for final approval. It is micromanaging at its worst.
The Legislature should let Attorney General Kaul do his job, and maybe they can start doing theirs.
F-35 is part of military largess -- Tom Richards
For the last 40 years I've had a quote from President Dwight D. Eisenhower on my refrigerator door. It is from his "Cross of Iron" farewell message, which he delivered at the end of his presidency. In it, he warned that the military industrial complex will impoverish our country, spending our wealth on guns, warships and rockets. His warning has gone unheeded pretty much up to now.
Today, our federal government is building a new fleet of $100 million fighter jets to replace the current fleet of "outdated" fighter jets. Rather pathetically, our federal government pretends it is a huge gift to any community to house a handful of these jets.
I hope Madison will not be deceived and fall for this phony largess. As much fun as it might be to fly one of these remarkable machines, their military usefulness appears to be total fantasy. The futility of all the wars fought and lost in my 72 years speaks loudly.
The myth that the fighter jets at Truax preserve my freedoms is a hard sell. The reality of ground water pollution from PFAS and long-abandoned burn pits at Truax are the sad truth.