A collection of recent letters to the editor published in the Wisconsin State Journal.
GOP legislators are sore losers -- Jonathan Woolums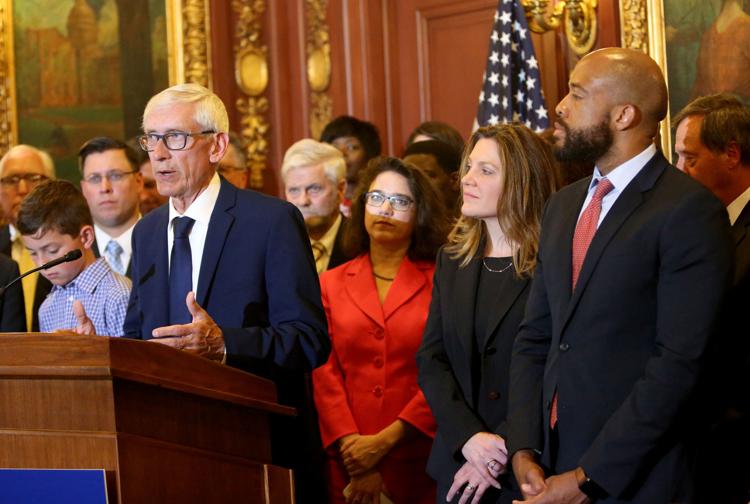 The Republican Legislature seems to be composed entirely of sore losers.
When Scott Walker lost to Gov. Tony Evers in November, they convened an extraordinary session to limit the powers of the governor and the attorney general. Now that Gov. Evers has used his veto powers to increase school funding, they want to limit the governor's power to increase spending via the veto.
Is this a good proposal, and were the limits on the powers of the governor and the attorney general good policy? Maybe.
But the timing makes it clear the only reason they are proposing this now is because their gerrymandered legislative power is insufficient to single-handedly run state government and override the will of the people. They will not accept any check or balance on their power.
Trump's new policy: maximum cruelty -- Richard Berg
Now that President Donald Trump has ridden his policy of "maximum pressure" to great success in Iran and North Korea, he has turned his attention to our southern border with his new policy of "maximum cruelty."
President Trump's "maximum cruelty" policy has resulted in thousands of asylum-seeking children being herded into cramped detention facilities with little or no hot food, no showers, no soap, no toothpaste and little medical care. In short, it's state-sponsored child abuse brought to you by the man who held a military parade to celebrate our country's birth and his own greatness.
Bringing back World War II-style internment camps and making America cruel again is now a big part of the Trump agenda for America.
Sen. Johnson ignores Trump's waste -- Dave Wester
Like a dud firecracker on the Fourth of July, U.S. Sen. Ron Johnson, R-Oshkosh, has fizzled.
Sen. Johnson champions himself as a leader who fights waste, fraud and abuse in Washington. That's another Republican lie. Sen. Johnson comes down hard on federal programs that help immigrants and poor people, such as Medicaid, but he ignores the waste, fraud and abuse by his Republican colleagues at the highest levels of government.
President Donald Trump diverted millions of dollars from our beleaguered national parks to partially fund an extravagant Fourth of July tribute to himself. President Trump refused to release additional costs for flyovers, tanks and military expenses that far exceeded previous Independence Day celebrations.
President Trump criticized former President Barack Obama for golfing, but Trump spends far more time golfing at his Mar-a-Lago resort. This requires the government to shovel security dollars into the private club owned by Trump. President Trump takes his grown children on government-paid junkets to meet with foreign leaders, where their ignorance replaces competent diplomats.
By boasting about fighting waste, fraud and abuse, then turning a blind eye to it, our do-nothing senator wins the blue ribbon for hypocrisy.
U.S. women show how great America is -- Thomas Bartell
What an inspiring World Cup tournament. The U.S. women's soccer team took on the best the rest of the world had to offer and beat them all, taking home the World Cup for the second straight time.
They have shown clearly they are the very best, probably the best there has ever been. Yes, they may be bold and brash, but they are never boastful or boorish (how refreshing). And most importantly, they have delivered on their ambitious and impressive goals.
Some have claimed that America needs to be made "great again." These young ladies have proven what many of us have always known: America has always been great.
Road funding ideas may hurt tourism -- Lee Gasper-Galvin
While I acknowledge the necessity of improving and maintaining Wisconsin's roads, some suggested remedies may not take unintended consequences into account.
I am opposed to tolling. Installing and maintaining the tolling infrastructure would waste tax dollars. It would discourage tourism and hurt businesses along those routes, which travelers would often try to avoid.
I am also opposed to a mileage fee. The psychological impact of making traveling more expensive, would hurt the retail, restaurant and tourism industries. Those with lower incomes would be inordinately adversely affected.
The best way to fund the roads is by increasing the annual registration fees which is easy to implement, and reasonable to pay. Increasing the diesel tax would additionally bring income from heavy commercial trucks which travel into Wisconsin from other states.
Lee Gasper-Galvin, Sun Prairie