Your letters to the Wisconsin State Journal: Don't let abortions end diversity
A collection of recent letters to the editor published in the Wisconsin State Journal.
Don't let abortions end diversity -- Christopher O'Brien
Wisconsin law prohibits discriminating against people due to their gender, disability and other classifications. But women can choose to terminate a pregnancy for some of these sames reasons. This needs to end.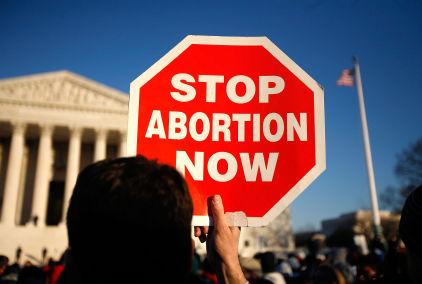 A bill sponsored by Sen. Patrick Testin, R-Stevens Point, and Rep. Barbara Dittrich, R-Oconomowoc, would end this arbitrary use of abortion.
We value the contributions women have gained through decades of activism. Yet some ethnic groups prefer male babies, so perfectly healthy females are aborted until the family is pregnant with the "correct" gender.
Imperfect children face a similar fate. Iceland has virtually eliminated all children with Down syndrome. While Nazi-occupied Denmark successfully rescued 90% of its Jews from the Holocaust during World War II, the nation now aborts 98% of children with Down Syndrome in a modern eugenics culture. In America, many babies suspected of having Down are aborted, even though some healthy pregnancies are misdiagnosed as having the syndrome.
Wisconsin respects the diversity of all backgrounds in our laws. It's time to end abortions based on discrimination.
Christopher O'Brien, Watertown
Men must stay out of abortion debate -- Paula Dáil
During the current, all-out assault on women's reproductive rights across the country, including Wisconsin, it is nauseating to observe men debating women's reproductive choices.
Clearly, this isn't about protecting unborn babies -- it's about exerting male power over women. Men are very afraid of women having the final say on reproduction because men would lose their ability to have as many children as they wish, regardless of the consequences.
Nothing in these male-centric pieces of legislation speaks to rape, incest, pregnancy or prevention, including widespread public availability of birth control. The proposals won't provide stronger child support enforcement penalties for men who fail to financially provide for the children this legislation forces women to have. Instead, the proposals victimize both women and children.
The only solutions are for women to refuse sex with men and to financially boycott organizations that have any association with restricting women's reproductive rights. This will ultimately force policymakers into a reasonable discussion of reproductive options and safe outcomes.
The sooner men understand that women are not chattel and begin working with, instead of against, us, the sooner our society will become more moral, equitable and civilized.
Newspapers let us think for ourselves -- Jody McIntyre
On Mother's Day, my family left me alone to enjoy the morning. I spent that time sipping my coffee and quietly enjoying my Sunday tradition of reading the newspaper, just like my parents used to do.
It's relaxing to read the paper without being distracted by online trolls, so I can form an opinion without those noises in my head. I am grateful for our digital and paper copies of the news, but still love the paper the best. If more people would read newspapers, perhaps they would be better grounded and less angry all the time.
Thanks for your hard work.
Gerrymandering is just cheating -- Jim LaGro
Partisan gerrymandering in Wisconsin, North Carolina, Pennsylvania and Ohio are Republican efforts to stack the deck in their favor. Democrats in Maryland have done the same.
Career politicians who cling to power through partisan gerrymandering are -- let's face it -- cheating. In sports, academics, business and any other area beyond politics, cheating is considered reprehensible. In many cases, cheating can have legal, financial and even career-ending repercussions.
That's why parents teach their children to play fair. Robert Fulghum, in his best seller on life's key lessons learned in kindergarten, includes playing fair among the essential norms of a civilized society.
So why do we tolerate cheating by our state's Republican Legislature? Wisconsin deserves better.
Overpopulation stresses our planet -- George Perkins
Recent news of human impacts (extraction, pollution, species extinction, climate change) are frightening. I've been frustrated by the collective inaction and angered by the willful ignorance that persists despite the obvious.
We are in for a reckoning. Only a fool believes the false premise that our economy can grow without bounds. The carrying capacity of the planet has limits. Our capitalistic economy depends on growth in the numbers of consumers and their increasing appetite. But our planet is struggling to support the 7 billion humans who inhabit it.
The billions of creatures who will soon be extinct (1 million species) are being displaced by billions of new humans. We can't grow to 10 billion (forecast by 2050). We don't have food or room for 3 billion more people.
Yes, we should do everything we can to convert to renewable energy and reduce, reuse and recycle, of course. We need a carbon tax with dividend, and a green new deal, please.
But the most important thing is to become fewer. This will happen if a catastrophic disaster of unprecedented calamity occurs. Or maybe we can alter our course and stop making so many babies?
Thank you for Doris Day slideshow -- Coreen Nelson
Aloha. Thank you for publishing the photo gallery of Doris Day on Madison.com and helping others remember a wonderful actress. So many other news organization did not do her justice as the State Journal did.
Being from Wisconsin, it is nice to check in once in a blue moon to see that the state I was born in still does a good job.
Coreen Nelson, Naalehu, Hawaii
Children die for our love of guns -- Susan White
Another child has died a "hero" through gun violence. Another group of schoolchildren has been traumatized.
How many more times must our children die because adults they trust won't give up either their campaign financing or a hard-headed attitude that all guns are necessary?
No one is trying to stop rabbit, bird or deer hunting -- but human hunting needs to stop. The opponents say it is only a few who are causing the terror (and yes, it is domestic terrorism). But if guns used to hunt people were neither prevalent nor easy to acquire, these deranged individuals would have a much harder time killing our children and our friends.
Wake up, adults and voters.
Our children are at stake here. How many more need to perish and be "heroes" because we adults are too greedy or have tunnel vision and won't enact responsible laws controlling weaponry only meant to kill people?
Their blood is on our hands.
Addressing climate mean doing without -- Sally Young
The elephant in the room has been named.
Last Sunday's letter to the editor about climate change, "We must sacrifice to save our planet," used the "S-word" -- sacrifice.
We all (and I include myself here) gnash our teeth and wait for technology, the government or corporations to fix things. But we each need to do more. We have been told that every economy must always expand. To accomplish this we have enjoyed the highest standard of living and the greatest throwaway consumer culture of any country on earth. Almost nowhere do we read about the need for individual sacrifice.
To make meaningful headway on climate change, each and every one of us must be willing to sacrifice our current lifestyle. This means more than recycling, buying LED bulbs and driving a Prius. It means doing without.
Yes, it is a good goal to prod Madison Gas and Electric to go 100% renewable by 2050. Yes, I can work on projects such as this. Then maybe, just maybe, I won't have to actually give up any of the things I want to have, the things I love to do, and the trips I want to take. Sacrifice.