A collection of recent letters to the editor published in the Wisconsin State Journal.
Breeding dogs for research is cruel -- Carol Thiel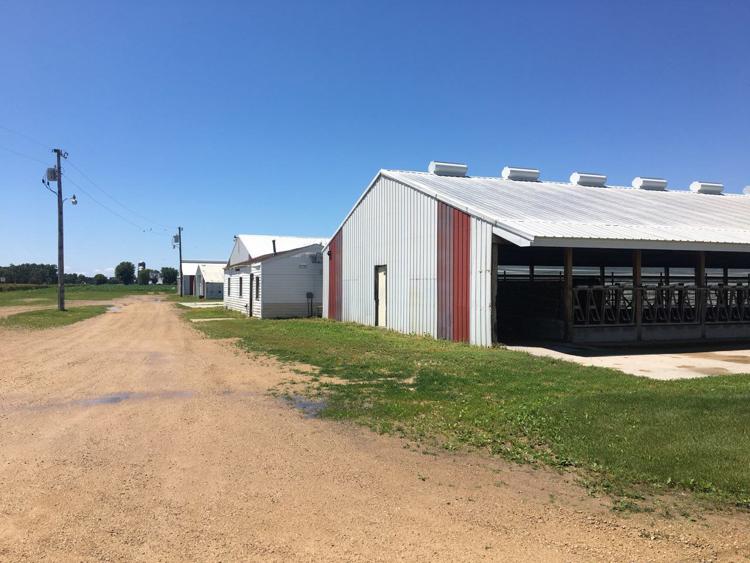 The conditions these dogs could face would be deplorable. These unfortunate hounds could endure animal testing of products, drugs and medical procedures beyond imagination.
The owner of this facility is a local veterinarian who claims to have the best interest for these dogs. But how can she actually care about these dogs when she knows their daily existence will be cruel, and their fate unnatural.
Please. Treating animals with such disrespect is unconscionable and wrong. So is exploiting these innocent dogs for financial gain. The vet's plea of compassion for animals is hollow.
Animals feel emotional loss, pain and suffering. They expect our trust. The practice of using hounds as guinea pigs is unnecessary, because only a small percent of research uses dogs. So why use dogs at all?
Carol Thiel, North Freedom
Help pregnant women stop abortion -- David Schneider
The question is back: Does a woman have the right to have an abortion?
Something is missing here. Does the baby in the womb have any rights?
The Founding Fathers insisted all men are created equal, with unalienable rights of life, liberty and the pursuit of happiness. Notice the word "men."
Are women excluded? Certainly not. Are tiny created citizens-in-the-making in the womb excluded? Certainly not.
Every woman deserves the best health care. But the right to health cannot include the right to kill. An abortion is a killing.
"But it's only a fetus," some claim. Yes. But it's a fetus developing arms and legs, with a beating heart and the brain of a person with rights.
If the nation wants to forbid abortions, we need to help pregnant mothers meet the circumstances that make them consider abortion. One way to help could be the establishment of "houses of friendship," where pregnant women would find anonymity, bed and board and counseling -- including about adoption programs for those who cannot keep the baby.
The houses of friendship could help millions of babies and their mothers pursue life, liberty and happiness.
Transmission lines are obsolete -- Linda Grice
I oppose the Cardinal Hickory Creek transmission line. I believe the public is not fully aware that new technologies will make transmission lines obsolete.
I recently completed a week of Public Service Commission hearings in Madison as an intervenor. At the hearing we heard excellent testimony from a number of noted engineers on the newest methods of energy generation that don't need huge transmission lines and windmills to function. Non-transmission alternatives mean that cross-country transmission lines are outdated. New technologies involving battery storage and solar panels are greener and more efficient than wind power and transmission lines.
Installing solar panels and battery systems on individual homes, businesses and municipal buildings will make our community thrive. These systems, developed and installed by local people, will stimulate our economies instead of destroying our views and environment. Local solar power plants are unobtrusive and will make us independent -- not dependent on far-away transmission line investors. Solar panels and batteries are much cheaper than a transmission line, and the payback period much quicker than transmission lines.
New technologies will keep our utility rates low and put money in consumer's pockets.
House Democrats are doing a lot -- Linda Hein
Some people say Congress is doing nothing but debating whether President Donald Trump should be impeached.
The nonpartisan site www.govtrack.us has up-to-date data on every bill and resolution introduced and passed in the House and Senate. The data shows that the Democrat-controlled House has been quite active, introducing and passing many bills -- the vast majority of which fail to advance in the Republican-controlled Senate. Conversely, the House has passed a much higher percentage of bills it receives from the Senate.
If Congress has a "do nothing" side, it is the Republicans in the Senate. They need to do their work and act on the bills they receive from the House.
Long ago, abortion was an option -- Kristine Lamont
A June 28 letter to the editor proclaimed that if Mary were alive today, Jesus could have been aborted.
The author seems to imply that abortions did not happen before abortions were legalized -- almost like the Roe v. Wade Supreme Court decision is the reason women have abortions. This is simply false.
Abortions, both spontaneous and induced, have always been with us. Some methods include using toxins, such as crocodile and mouse feces, or pennyroyal tea. Other methods include inserting objects into the vagina or uterus. Jumping, or being shaken or beaten was also used to abort a pregnancy. A court doctor for Emperor Claudius had a specific recipe which included opium that seems to still be in use in some parts of the world.
We don't know what Mary would have done today, but we do know that making abortions illegal and unsafe causes countless harm to many women and girls.