Your letters to the Wisconsin State Journal: Being inclusive can be divisive
A collection of recent letters to the editor published in the Wisconsin State Journal.
Being inclusive can be divisive -- Nancy Larson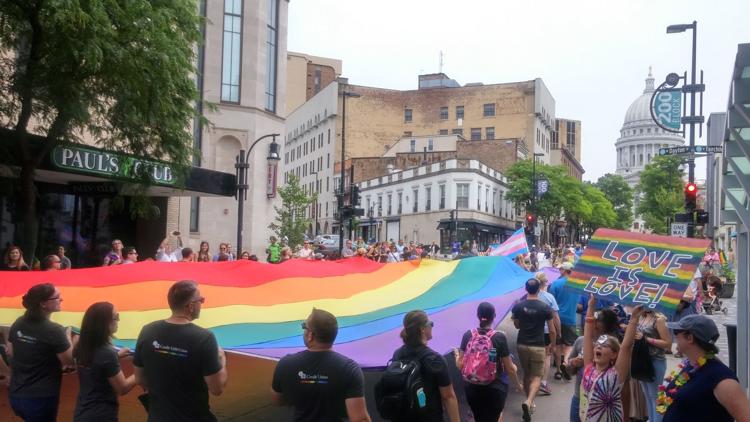 The American flag is supposed to be an inclusive symbol of freedom. Will we now be required to fly flags for every minority group?
Sometimes I think that by being inclusive, we're actually singling groups out and being divisive.
Our country is a melting pot, for which the American flag stands. Let's keep it that way.
Nancy Larson, Mineral Point
Food industry needs more competition -- Michelle Miller
When we shop for food, we are overwhelmed by how many choices we must make -- so many breakfast cereals, so little time. But in reality, a handful of companies control the food we eat. Pick 'n Save stores used to be owned by a Wisconsin family. Kroger, the largest supermarket chain in the nation, now owns them.
Farmers experience this issue when they buy seed or look for a market. Marketplace competition and innovation suffer when big companies consolidate. This hurts our independent businesses and local economy. Farmers with wholesale produce to sell can't compete with West Coast growers. Grocery stores struggle to operate in rural towns because they can't access affordable food. Entrepreneurs with new food products are shut out, too.
One-hundred years ago, Congress enacted antitrust laws to check the trend of business consolidation. Since then, the food marketplace has changed with refrigeration, transportation and data management innovations. It is time to review and upgrade our market "software" to address our current situation. This is why I support the Food and Agribusiness Merger Moratorium and Antitrust Review Act sponsored by U.S. Rep. Mark Pocan, D-Black Earth. Around 200 farm, food and rural advocacy organizations support the legislation.
Let your congressman and senators know you support local food entrepreneurs.