Your letters to the Wisconsin State Journal: Bach may stop bad behavior Downtown
From your letters to the editor: "Perhaps some Bach, Haydn or even some of the more lugubrious works of Bruckner, might do the trick by annoying the folks who persist in naughty and undesirable behavior enough to move on and vacate the area."
Bach may stop bad behavior Downtown -- Pierre La Plante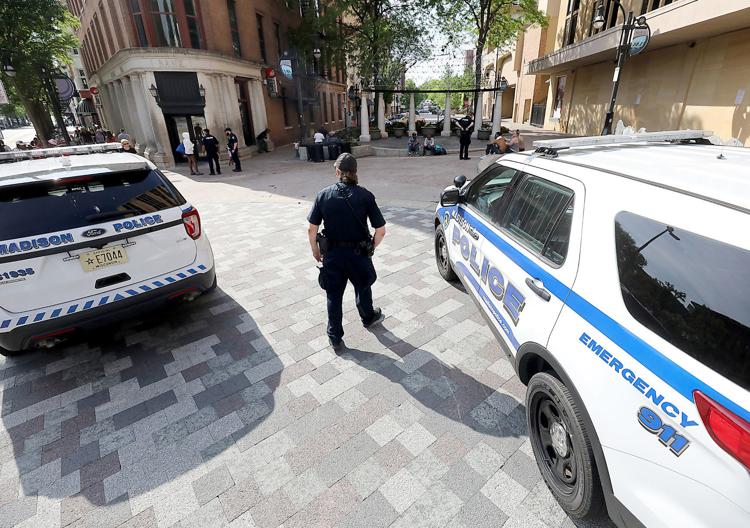 It would seem the troubles at the top of State Street near the Capitol Square have continued despite various approaches used by the city to control or eliminate them.
I recall reading some time ago that parts of Seattle had trouble with gang activity going on at a certain intersection and they found a unique way of dealing with it. Likewise, several McDonald's restaurants in England had trouble with fights breaking out by groups of feuding individuals and used the same remedy: They piped in classical music over loud speakers and this helped to eliminate the problem.
Perhaps some Bach, Haydn or even some of the more lugubrious works of Bruckner, might do the trick by annoying the folks who persist in naughty and undesirable behavior enough to move on and vacate the area.
Follow the rules on city bike paths -- Michael Collins
A big welcome and welcome back to our new students and returning students who share Madison's roads and bike paths with me on their bicycles.
Here are just a few reminders: On the city bike paths, those yellow dashed lines in the center of the path are not graffiti. They are lane markers. Cyclists should only cross over these markers when turning or intending to pass. Nothing is more harrowing than seeing a biker coming straight at you in your lane. Don't pass unless you have an open lane to pass in.
And lastly, because you can ride side by side in your lane doesn't mean you should ride side by side. Just obey the rules of the road and we'll get along fine.
Religion doesn't need to divide us -- the Rev. Nick Utphall
Recently, a group of more than 30 clergy and religious leaders gathered for a first convening of a Dane County multifaith council. We came from many different faith traditions including various mainline Protestant faiths, Reformed Judaism, Roman Catholicism, the Bahai Faith, Unitarian Universalism, and more.
Often, religion is labeled as divisive and defined by fiercely conservative voices. As we joined in seeking understanding and common good, it was to strengthen the already vast but often overlooked contributions of the progressive religious community. We shared brief introductions and the passionate and committed work of our congregations. We named many of our overlapping efforts for social justice, with areas like poverty, overcoming differences, helping the vulnerable and caring for the environment.
It was empowering to see the possibilities for combining our voices and our efforts to achieve amazing benefits for our county and beyond. We are encouraged to be walking together in new ways. We are hope-filled for the next steps, remembering that what divides us in religion is so much less than what unites us and brings us together.
the Rev. Nick Utphall, Madison
Horrors of Hitler can happen here -- Marilyn Lewis
Personally, I have no problem with people invoking Adolf Hitler when objecting to horrific acts.
Most people in the United States are uneducated about how Hitler came into power (he was elected). He promised to help Germany become great again after the devastation of World War I. He lied about how he would accomplish this and -- surprise, surprise -- never mentioned his evil plans to promote genocide.
The very reason certain concentration camps are kept open as historic monuments is so the world never forgets what abhorrent behavior occurred while the rest of the world stood silently by. Every U.S. citizen should see and experience walking among the camps where thousands of people were forced into manual labor, humiliated, starved and ultimately murdered simply because of who they were.
The United States was late to the party, but eventually became part of the allied forces freeing the camps. For decades this country has taken credit for ending Hitler's reign. Yet it seems these lessons were not sufficiently learned. Every time someone points out similarities in actions or attitudes, they get criticized as if this could never happen again.
It can unless we are educated in how it happened and are vigilant in stopping similar patterns of behavior. I never hesitate to mention Hitler when I see the same things happening here. 
Weigh the cost of bringing jets here -- Caleb Price
The plan to bring F-35 fighter jets to Madison's Truax Field raises many concerns.
For one, what effect will this have on property values for communities in the surrounding area? The addition of these planes will introduce over 1,000 homes to average daily noise levels of 65 decibels or greater, which by some standards would make them incompatible for residential use. This could have a detrimental effect on home values. And for most of the people in this area, their home is their primary asset.
What impact would this have on these neighborhoods as a whole? I can't imagine an across-the-board loss in real estate value would be good for them. Concerns such as these should be carefully weighed when deciding whether bringing the F-35 to Madison is a good idea.