A collection of recent letters to the editor published in the Wisconsin State Journal.
Academic research must be accessible -- Nada Elmikashfi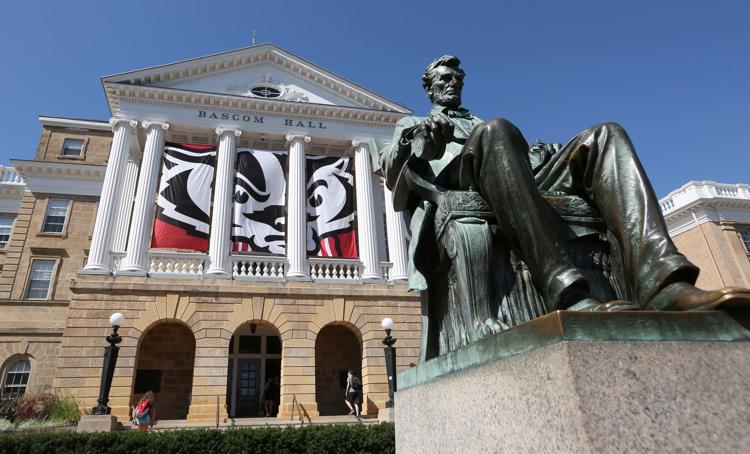 As my undergraduate years come to a close, I can't help but feel nostalgic for the wide-eyed, impressionable girl who sat in her first anthropology lecture and believed unwaveringly in academia. Now, well-acquainted with reality, I've realized the enterprise of scholarship is often muddied by an unwillingness to supplement research with activism.
In fact, many academics seem content with research that earns accolades but never changes the problematic systems they've identified. In particular, when it comes to academia that concerns the humanities, it's often elitist, because its language inherently shuts out anyone who doesn't qualify as a peer.
Papers that deliberately use complex vocabulary and unnecessarily wind their readers in circles are criminally inaccessible. It's shameful that an academic can research the systems that oppress a certain demographic and then deliberately keep the solutions out of reach by using impervious rhetoric.
Academia is difficult. It's painstaking work that requires sacrifice. It's a lot to burden one individual with conceptualizing and articulating the world's complexities. I am not naive enough to say otherwise.
But people reserve the agency to alleviate their problems, and scholars should be generous enough to share any knowledge that helps.
Racist institutions conttribute to gap -- Sharon Besser
last Thursday's State Journal editorial "School Board votes to keep students safe" suggested that the high rate at which black students are getting arrested is not because of their race, but because of "broader disparities and challenges in society, such as poverty, unemployment, access to health care and housing." Of course, those issues are about race, but notably missing from that list is systemic institutional racism in our schools.
When black kids don't engage in their high school classes, it's not simply because they are poor, but because for their entire school careers, we (the white educators in charge of the system) have not included them in the curriculum. This starts in early elementary school when we don't let them participate in our reading lessons because their behavior doesn't match our expectations and continues throughout the years.
The editorial is right to connect the achievement gap to behavior that leads to discipline, but to blame this on societal factors outside the school instead of examining structures in place inside schools that privilege the white middle class and that disadvantage everyone else does nothing to disrupt the status quo.
It also enables white people to not take responsibility for their complicity in the racism in our schools.
Sharon Besser, Madison, associate professor of education, Edgewood College
Culture of victimhood exacerbates problems in Madison's schools -- David Blaska
The State Journal's recent editorial "School Board votes to keep students safe" is no doubt correct that poverty and other societal challenges play a role in Madison's racially disproportionate, school-behavior issues. But so does the culture of victimhood.
OUR VIEW: Credit Reyes, Burke, Toews, Carusi for approving three-year police contract
"Access to health care" does not explain the 15 to 20 middle school students who, after trashing Lakeview Library last March, taunted: "We don't have to listen to the police!" and, "You can't touch us."
These 11- to 13-year-olds may not have learned that fallacy at school, but they didn't unlearn it there, either. A superintendent of schools who blames her success on "white privilege" sends a powerfully destructive message that personal responsibility matters not — only the luck of the racial draw. It's called "the soft bigotry of low expectations" — itself, a form of racism.
Help Hong Kong safeguard freedom -- Jerry Hui
The teachings we received in the Badger State will sustain our fight for freedom in Hong Kong and against the tightening grip of mainland China.
In his 1912 treatise "The Wisconsin Idea," Charles McCarthy railed against the "ridiculous assumption of fatherhood and protectorship" that some politicians held as the holier-than-thou reason for enacting policies against the will of the people. Yet Carrie Lam, the chief executive of Hong Kong, refused to heed a million protesting voices, saying that a mother would not kneel to the demand of spoiled children.
Protests escalated, excessive police force ensued. She finally suspended the controversial bill allowing extradition to China indefinitely — but she didn't retract it.
Many of us UW-Madison alumni are from Hong Kong, either living in the city or at least maintaining strong ties with it. Charged by our alma mater, we abide by "the faith in the application of intelligence and reason to the problems of society" (Adlai Stevenson's summary of the Wisconsin Idea).
As many of us donned black attire to attend a recent protest against the extradition bill, we call for the support of Wisconsinites, and hope that with the world watching together, we will be able to safeguard what's left of our freedom in Hong Kong.