Your letters to the editor: SUVs and trucks deserve higher fee
Here are today's letters to the editor from readers of the Wisconsin State Journal. 
SUVs and trucks deserve a higher fee -- Don Golembiewski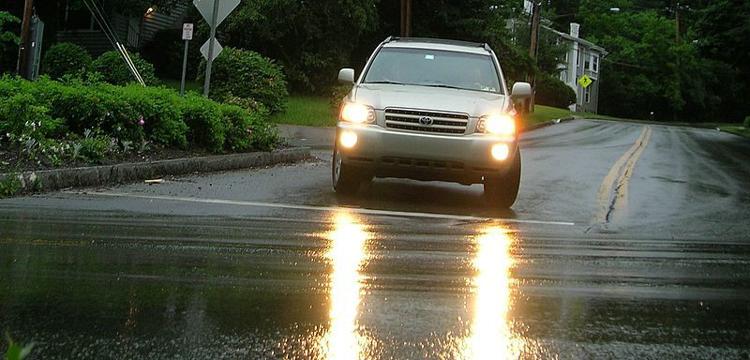 I just renewed my license plate tag and found an additional $75 surcharge for my hybrid vehicle.
I understand we use less fuel, and thus pay less in fuel taxes. But isn't that to be encouraged? My Prius does less damage to roads and the air we all need to breathe than much heavier vehicles such as giant SUVs and full-size trucks.
Why are we discouraging environmentally friendlier hybrid vehicle ownership and not adding surcharges where they belong -- to wasteful and harmful oversized vehicles?
Don Golembiewski, Madison
Time change isn't worth fighting over -- Bill Koenig
Apparently, I'm one of the minority who doesn't feel particularly burdened or overly put out by the semi-annual change of clocks.
I like the way the time shift enhances the change of seasons. Of all the important things needing our attention, this is one that doesn't.
Mayors must work to protect jobs -- Bob Hartwig
What is it with Madison mayors? First, ex-Mayor Paul Soglin didn't fight to keep the Oscar Mayer plant in Madison. The result was 1,000 jobs lost, plus increases in residential water bills in part because Oscar Mayer was a huge consumer of water.
Now it's Mayor Satya Rhodes-Conway pushing back against the Air Force bringing F-35s to Truax Field. Stopping the F-35s could result in more than 1,000 full- and part-time jobs being lost if the base subsequently closes.
Not only do jobs matter, consideration for peoples lives and careers do as well.
Gun laws can help prevent suicides -- Peggy Wireman
Every day, on average, at least one Wisconsin resident will commit suicide with a gun. The Republicans refuse to even allow a vote on a law that could significantly reduce those deaths.
I personally lost a friend, and my father lost his boss, in gun suicides that might have been prevented by the proposed extreme-risk protection order. It would give family members and law enforcement officials the tools they need to intervene when individuals are at risk of harming themselves or others. A legal process would allow for temporarily removing a gun.
Ninety percent of people who use a gun to commit suicide succeed. People using other methods often end up in the hospital but live. Many people who try suicide and fail do not try it again.
The other proposed gun law would close the background check loophole by requiring universal background checks for all gun purchases. Felons or those otherwise ineligible to purchase a gun could not simply buy one at a gun show.
Let's rally at the state Capitol on Thursday to support Gov. Tony Evers' special session on gun violence. Meet at 1 p.m. at the State Street (West) entrance near the Forward statue.
Humility would boost Trump's credibility -- David Olson
Donald Trump is constantly bragging about his accomplishments. I have never seen a person so hung up on his own ego.
If his administration fails at something, he is eager to blame others, never accepting any responsibility. President Trump has gone through staff as if they were on a merry-go-round. Trump claims the press is unwilling to acknowledge his successes. If Trump were a little more humble, maybe people would be more willing to give him credit.
His behavior should not be surprising, because he stated during his 2016 election that only he, and he alone, could solve our problems. If Trump runs for a second term and loses, he will create a scenario claiming the election was rigged -- just like he did prior to the 2016 election. Unfortunately, he ended up winning.