Here are today's letters to the editor from readers of the Wisconsin State Journal. 
Special session is chance to act on guns -- Bill Dagnon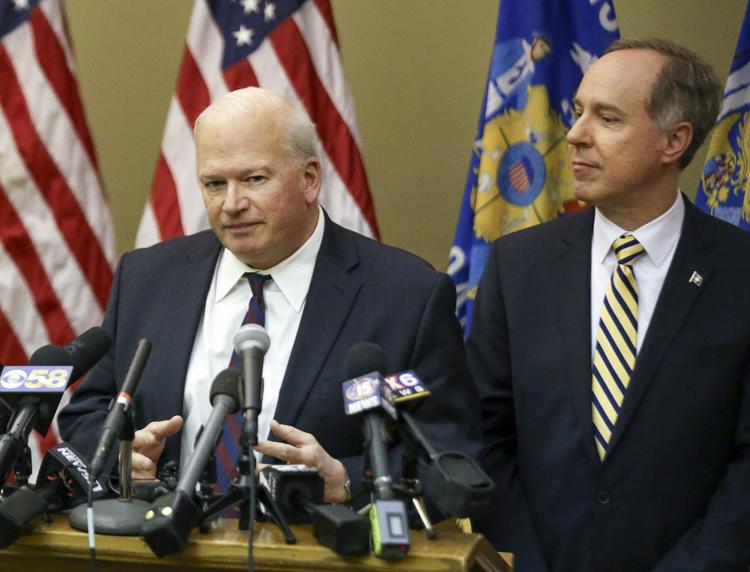 The Wisconsin Legislature can give concerned state residents a means of helping family, friends and acquaintances thinking of suicide or violence.
Gov. Tony Evers called a special legislative session to be held today on gun background checks and a red-flag law. The red-flag law allows people to request a judge to have deadly weapons taken from people ruled a danger to themselves or others and is supported by 81% of Wisconsin residents, according to a Marquette Law School poll.
Everytown for Gun Safety found a 14% reduction in Connecticut's firearm suicides after passing similar legislation. Over 400 Wisconsinites commit gun suicide each year, a red-flag law could save around 56 of these lives.
Marquette says universal background checks for gun purchases is supported by 80% of state voters. Wisconsin residents oppose criminals, the unstable and straw purchasers buying guns. Everytown showed that in 2018, 46,560 online ads were on Armslist.com offering guns for sale in Wisconsin with no background check.
Every Wisconsin resident must email or call Senate Majority Leader Scott Fitzgerald, R-Juneau, and Assembly Speaker Robin Vos, R-Rochester, telling them to fulfill their responsibility to protect and save Wisconsin lives by passing these bills in the upcoming special session.
GOP should be honest about guns -- William Hartje
Rather than simply meet and adjourn without acting on Gov. Tony Evers' proposal for expanded background checks on private gun sales, the Republicans who control the Legislature should be honest and take the opportunity to repeal all existing background checks. After all, their reasoning seems to be that the Second Amendment does not allow for background checks.
Currently, if people know they can't pass a background check at a store, they can simply buy a firearm at a gun show or over the internet. This offers insufficient security to our citizens. After all, a person who wants to protect a home would not lock the front door and leave the side and back doors unlocked.
That is probably why 80% of the people in the state are smart enough to support full protection.
William Hartje, Evansville
Vos is willfully ignorant on climate -- Carol Steinhart
If Assembly Speaker Robin Vos, R-Rochester, sees "no task" for Gov. Tony Evers' bipartisan task force on climate change, he must be willfully ignorant of the governor's charge to it.
If he is sincerely unaware of the seriousness of the issue the task force is trying to address, whatever its cause, he must be oblivious of the mounting social and economic costs of climate change -- right here in Wisconsin.
If he has no idea why climate change might be occurring, he could ask people who have a very good idea. Does he impugn the motives of the United Nations, the International Panel on Climate Change, and the innumerable organizations, agencies and qualified scientists who understand this perfectly and are issuing increasingly dire warnings?
Speaker Vos' comments don't wash. To paraphrase what he said about the governor, I have no doubt in my mind that Speaker Vos says these things for political reasons.
The job of state government is to work constructively on the state's real problems for the benefit of the people, not to promulgate an extreme political agenda. In the good old days, Wisconsin's legislators tried to do their job.
New generation needs gun reform -- Jordan Chao
Along with millions of other young Americans, I walk through the doors of school each morning at risk of being shot. It is a feeling of being hunted like wildlife that floats in the minds of teens everywhere. Except this is not a fair hunt, for even animals are not trapped in a building and threatened by semi-automatic rifles.
The vast majority of hunters do not use military grade weapons to kill deer. More than 70 percent of Americans favor banning high capacity ammunition magazines today, according to the Pew Research Center. Even though many people enjoy using these powerful guns for fun, this fun comes at the substantial price of America's newest generation. It is shameful that voters in America can stand by and watch us helplessly live through our terrors.
Allowing almost any person to enter a gun store and pick out one of these lethal weapons designed for mass murder is disgraceful, and our government persistently ignores the effects on our country. Young Americans are sitting in classes and fighting an unwanted war, and adults are watching without taking action.