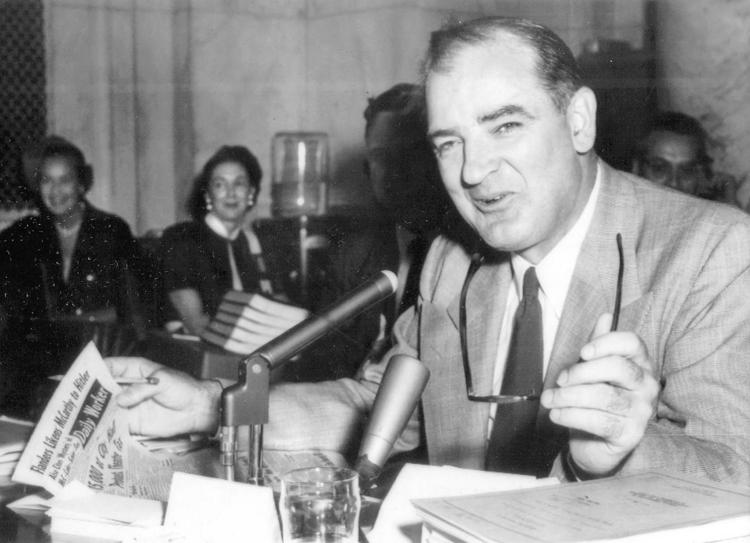 Shades of 1950: Join me in Mr. Peabody's WABAC (or Wayback) machine.
On Feb. 9, 1950, in a speech in Wheeling, West Virginia, Wisconsin's very own U.S. Sen. Joseph McCarthy said, "I have here in my hand a list of 205 [State Department employees] that were known to the secretary of state as being members of the Communist Party and who nevertheless are still working and shaping the policy of the State Department." The number of commies he claimed to have identified varied from speech to speech and interview to interview, but there were a lot of 'em.
Fast forward to Nov. 18, 2019. Another Wisconsin senator, Ron Johnson, R-Oshkosh, pens a letter to his Republican colleagues in the House stating that he believed "A significant number of bureaucrats and staff members within the executive branch have never accepted President Trump as legitimate and resent his unorthodox style and his intrusion onto their 'turf.'" They are engaged, says the senator, in an "ongoing effort to sabotage his policies and, if possible, remove him from office."
Substitute "never Trumper" or "deep state" for "communist" in McCarthy's rant, and you've got yourself a match.
The historical company you keep is significant.