Your letters to the editor: Professor shouldn't get second chance
Here are today's letters to the editor from readers of the Wisconsin State Journal. 
Professor shouldn't get second chance -- Joan Downs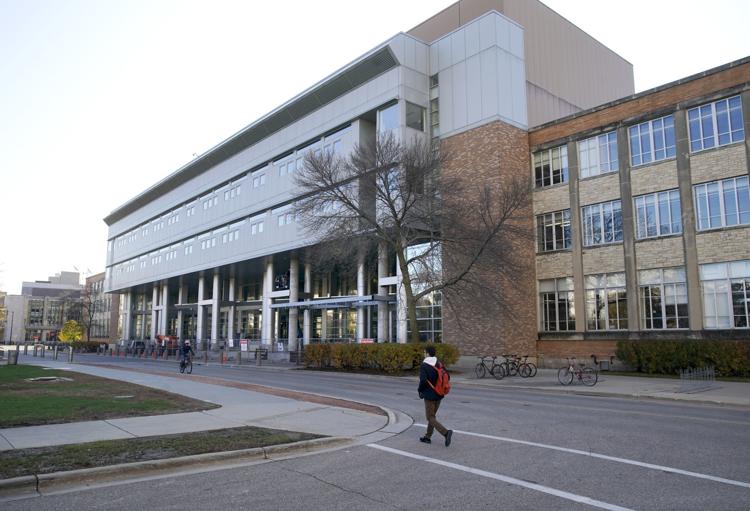 John Brady didn't get a second chance. UW-Madison professor Akbar Sayeed should not get one either.
Sayeed was the head of the toxic engineering lab at UW-Madison, described in the Oct. 27 Wisconsin State Journal article "When the lab itself is 'toxic.'" Despite many students attesting to the abusiveness of Sayeed, the professor will return in January, with additional oversight.
Brady, who worked at the lab, will never return to classes because he took his own life. It seems more than likely that the toxicity of the lab was a factor. I grieve for all who mourn Brady's death.
And I am beyond outraged that UW-Madison seems to think additional oversight can prevent this from happening again. It can't. No amount of oversight is adequate.
Sayeed should not be allowed near a classroom ever again. That is the humane thing to do.
Why is UW-Madison putting its students at risk? If some sort of legal issue is involved, let UW-Madison be transparent so we can fix this abominable situation. Sayeed should never teach again.
Impeachment may hurt Democrats -- Kilton Holmes
It's risky to start impeachment proceedings right before the 2020 election cycle. Congress may lose the option of impeaching him if something needed to be done at a later time. Plus, everything is complicated by the House of Representatives running for reelection at the same time as President Donald Trump.
The other obstacle is that the Senate is currently controlled by Republicans. Unless evidence that is really more convincing becomes available, the votes are not there to convict the president and remove him from office.
The Democrats' best shot at removing President Trump from office is the 2020 presidential election. But the Democrats are still stuck on losing in 2016.
Because I am a Republican and support Trump at times, the Democrats better be on top of their game because the Republicans are ready to fight to keep Trump in the presidency and maybe retake and control both houses of Congress.
This is a fight the Republican Party is willing to finish. Even if we lose, the Democrats will pay a high price. They have been warned.
State deserved debate on guns -- Jack Idlas
Senate Majority Scott Fitzgerald, R-Juneau, and Assembly Speaker Robin Vos, R-Rochester, said they wouldn't hold votes on Gov. Tony Evers' gun control proposals because those proposals won't pass the Legislature.
If that's the case, why did they hold votes to override Gov. Evers' past partial vetoes -- votes that were also sure to fail. The answer is simple: They don't think the public will agree with them on guns.
Wisconsinites deserve a debate on these gun proposals. If they don't pass either house of the Legislature -- so be it. We deserve to hear debate and know where each legislator stands so we can make up our own minds on the issues and be better informed in the next election for our local legislators.
The Legislature is supposed to express the people's voice, but when they duck the important issues of our time, we have no way to judge whether they are in fact speaking our voice.
It may be that Wisconsin residents will agree with Republicans -- a majority of this state may not want background checks or red-flag laws. Polling suggests otherwise, but polls can be wrong. Until we have a public debate, we'll never know where they stand, or where we stand on our legislators.
Democracy shouldn't be so partisan -- Bob Hunt
In his Oct. 27 column "How to create a government that resembles we the people," columnist Eric Frydenlund said, "Partisan politics ... represent an aberration of human behavior, a systemic cul-de-sac that fails to reflect the willingness of the people to meet in the middle."
This truth needs to be trumpeted far and wide during this time of partisan and tribal divisions. Wisconsin's own Robert (Fighting Bob) La Follette, a supporter of nonpartisan government, advocated for the initiative and referendum by the people to make their own laws, nonpartisan election of judges, and laws to benefit the people -- not corporate wealth.
Partisans will say no one can be nonpartisan. But look at a friend of mine, a staunch Republican who served on a county board and a school board. He spoke of his days on the school board as a community member sitting around a table of other community members who happened to be teachers and school employees.
He asked his fellow community members what their needs and wants were. He discussed with them as a fellow community member whose kids go to the same school, who shop at the same stores, and visit the same doctors. They met in the middle together.
This is what democracy looks like.