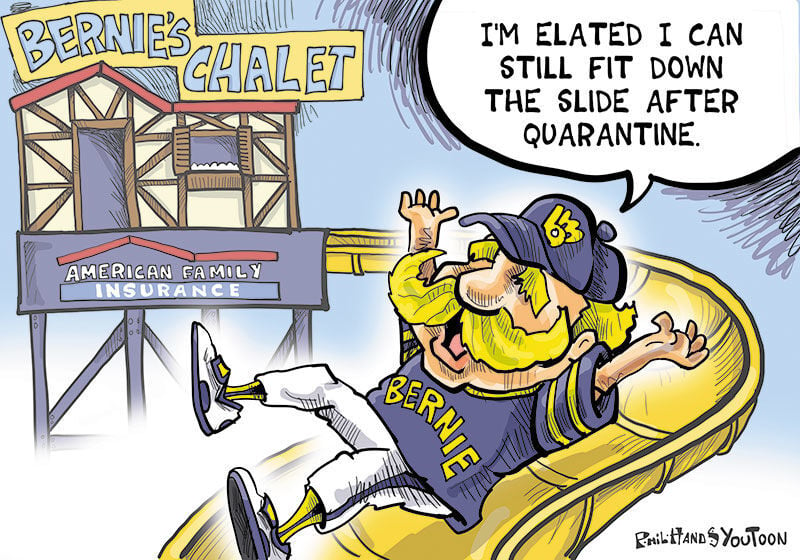 Jackie Rietmann of Merrimac is this week's You Toon winner.
Rietmann's caption about Bernie sliding beat out more than 80 entries. Rietmann wins publication of her line with today's finished cartoon. She also will receive a signed print by artist Phil Hands.
Runners-up and their suggested captions include:
of Dane: "Call the stadium what you will, I'm still King of the Thrill!"
of Waunakee: "We've got a shot if we all get a shot!"
Buddy Gogue of Baraboo: "Now this
is how you slide into spring in Wisconsin!"
Thanks to all participants. We'll play again next Sunday with a fresh cartoon and empty caption.