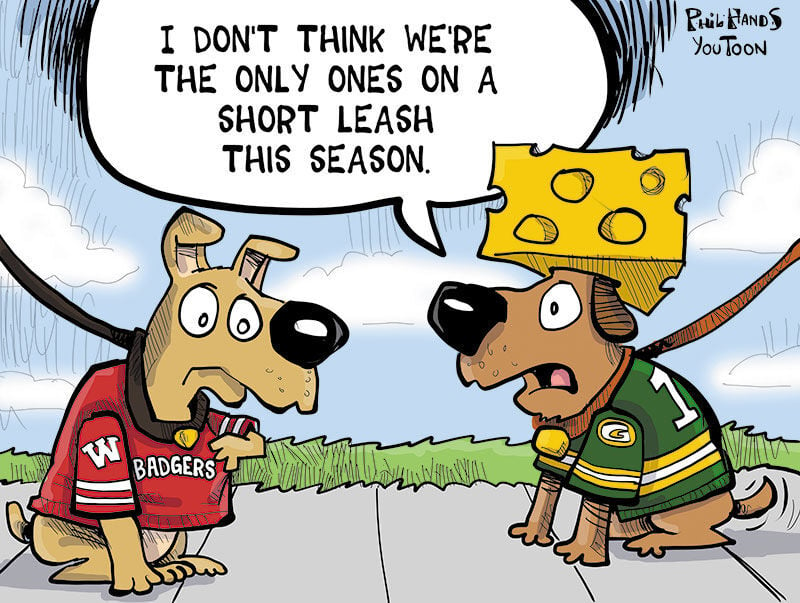 Jim Flaherty of McFarland is this week's You Toon winner.
His caption about doggies discussing the state of sports beat out more than 50 entries. Flaherty wins publication of his line with today's finished cartoon. He also will receive a signed print by artist Phil Hands.
Runners-up and their suggested captions include:
of Edgerton: "It has been a ruff start to the season for you."
of Birnamwood: "You'll feel better after a long walk."
of Reedsburg: "We need to lick our opponents so we can get to our Bowls."
Thanks to all participants. We'll play again next Sunday with a fresh cartoon and empty caption.